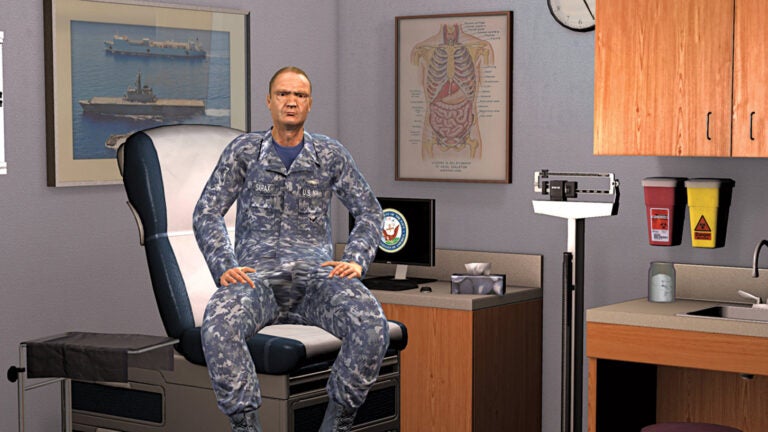 3 Advances in Computer Simulation from Army Research at USC
The U.S. Army Research Laboratory recently tapped the USC Institute for Creative Technologies, or ICT, as the base for its biggest university research outpost yet. That means 70 new researchers will move into ICT's Playa Vista headquarters in Los Angeles' Westside.
ICT was born out of a U.S. Army contract in 1999 to partner with film and game studios to advance the art and science of computer simulations. Here are just a few of the technologies that have grown out of Army research at ICT.
Ultimately, our goal is to make Los Angeles the most veteran-friendly city and county in the country.

Nathan Graeser, USC Center for Innovation and Research on Veterans and Military Families
Interactive 3-D Projections
New Dimensions in Testimony, an educational collaboration with the USC Shoah Foundation — The Institute for Visual History and Education, enables digital projections of Holocaust survivors to interact with and answer questions from a live audience.
Virtual Reality Headsets
Low-cost, high-fidelity virtual reality headsets including Oculus Rift, Samsung Gear and Google Cardboard build on ICT virtual reality work.
Virtual Therapy
Thousands of veterans have been aided by programs like Bravemind, a virtual reality therapy for treating soldiers and veterans with post-traumatic stress disorders, and a virtual veteran that provides training for social workers working in the military community.