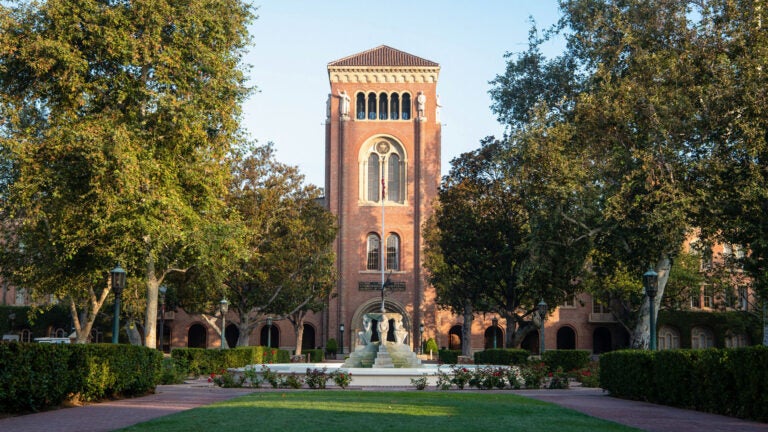 8 faculty members named University Professors and Distinguished Professors
The titles recognize faculty members who are leaders in their respective research fields.
A group of faculty members who are leaders in their respective research fields have been appointed University Professors and Distinguished Professors, an honor that is granted to a select group of academics each year.
Thomas Buchanan, Akira Mizuta Lippit and Mark Thompson have been named University Professors, and Lourdes Baezconde-Garbanati, Pinchas Cohen, Genevieve Giuliano, Peter Mancall and Jong-Shi Pang have been named Distinguished Professors.
These faculty have brought great distinction to our university through their work.

Elizabeth Graddy, interim provost
"These faculty have brought great distinction to our university through their work, which enlightens collective understandings and contributes to the advancement of society," interim Provost Elizabeth Graddy said. "President [Carol L.] Folt and I congratulate these extraordinary faculty on this well-deserved recognition."
The title of University Professor is selectively awarded based on multidisciplinary interests and significant accomplishments in several disciplines. The university selectively awards the Distinguished Professor title to those whose accomplishments have brought special renown to USC.
USC's new class of University Professors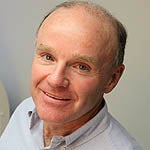 Buchanan is professor of medicine, obstetrics and gynecology, physiology, and biophysics at Keck School of Medicine of USC, and his research includes etiology, pathogenesis, genetics and prevention of gestational and Type 2 diabetes. Buchanan is also vice dean for research and chief of the division of endocrinology and diabetes in the Department of Medicine in the Keck School of Medicine.
The studies conducted by Buchanan and his colleagues have contributed to important advances in clinical care for gestational diabetes and the prevention of Type 2 diabetes in Latino Americans. Buchanan and his team conducted the first successful Type 2 diabetes prevention study in the United States, which showed a specific pancreatic beta cell defect that is hereditary. That finding formed the basis for a large family-based study that helped identify the genetic basis for the metabolic abnormalities that lead to Type 2 diabetes.
Buchanan is also founding director of the Southern California Clinical and Translational Science Institute, which won a $56.8 million Clinical and Translational Science Award from the National Institutes of Health to support and promote scientific discoveries in health and health care.
In his career, Buchanan has brought USC and the Keck School of Medicine more than $180 million in extramural research funding and has been the university's top earner of NIH funding and 50th worldwide.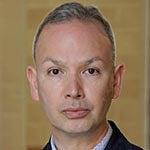 Lippit is the vice dean of faculty in the USC School of Cinematic Arts, as well as the T.C. Wang Family Endowed Chair. He is a professor in both the USC School of Cinematic Arts and USC Dornsife College of Letters, Arts and Sciences. His work has appeared in countless journals and anthologies and has been translated into eight languages.
His work focuses on world cinemas, critical theory, Japanese film and culture, experimental film and video, and visual studies. His four books are Ex-Cinema: From a Theory of Experimental Film and Video; Atomic Light (Shadow Optics); Electric Animal: Toward a Rhetoric of Wildlife and his most recent book, Cinema without Reflection: Jacques Derrida's Echopoiesis and Narcissism Adrift.
A professor of East Asian languages, cultures and comparative literature, Lippit regularly teaches, lectures and publishes in Japan. His work has earned him awards and honors from the Academy of Korean Studies, the Japan Foundation and the Fulbright-Hays program.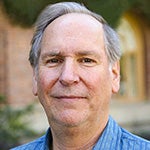 A professor of chemistry who is also associated with more than 180 U.S. patents and more than 360 publications that have been cited approximately 100,000 times, Thompson serves as the Ray. R. Irani Chairman of Occidental Petroleum Corporation Chair in Chemistry at USC Dornsife.
With more than three decades at USC, Thompson focuses on the energy inefficiency of existing light-generating sources, and his interdisciplinary research has combined chemistry and engineering to understand optical and electronic properties of molecular materials and developing solar cells. In his time at the university, Thompson has chaired the Department of Chemistry twice and received the USC Mellon Mentoring Award.
In addition to being ranked 12th on Reuters' "Top 100 ScienceWatch" list of the world's most impactful chemists, Thompson works with California community colleges on education outreach to underserved student populations. He is an elected member of both the National Academy of Inventors and the National Academy of Engineering, with work honored by the American Chemical Society, Royal Society of Chemistry, the Materials Research Society and the Institute of Electrical and Electronics Engineers.
USC's new class of Distinguished Professors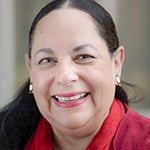 A professor of population and public health sciences, Baezconde-Garbanati is also associate dean for community initiatives and associate director for community outreach and engagement for the Institute for Health Promotion and Disease Prevention Research at the Keck School of Medicine.
With over 200 peer-reviewed studies, Baezconde-Garbanati has focused her research on social determinants of health and health disparities, and, in particular, the role of culture in Hispanic/Latino community health. Baezconde-Garbanati is a member of the USC Norris Comprehensive Cancer Center, as well as a co-director and project leader of the Patient Education and Community Outreach Center. She is also a co-director of the NIH-funded Southern California Center for Chronic Health Disparities in Latino Children and Families.
Baezconde-Garbanati has received wide recognition and multiple awards for her work, including the NIH's 10 Year Common Fund Award and the American Public Health Association Health Education and Health Promotion Award.
With more than 25 years at USC, Baezconde-Garbanati continues to develop and test creative and effective interventions and communication methods to enhance public health.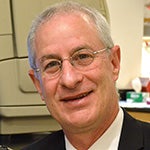 An internationally recognized expert on healthy aging and longevity, Cohen has been the dean of the USC Leonard Davis School of Gerontology for more than a decade.
A pioneer in the field of mitochondrial microproteins — which are newly discovered therapeutic targets for diseases of aging — Cohen held faculty positions at the University of Pennsylvania and UCLA, where he led the Diabetes Research Center. He has received numerous awards, including the National Institute of Aging EUREKA Award, the NIH Director Transformative Research Award grant, the Glenn Award for Research in Biological Mechanisms of Aging and the American Federation for Aging Research Irving S. Wright Award of Distinction.
Throughout his career, Cohen has published more than 350 papers in top scientific journals focusing on aging, dementia, cancer, diabetes and the emerging science of microproteins. As a dean at USC, Cohen is driving several new initiatives, ranging from technology and innovation for longevity to precision aging, alternative approaches to mental health in aging and the establishment of a Southern California Aging Research Consortium.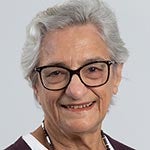 A professor of public policy with over 35 years at USC, Giuliano is the Margaret and John Ferraro Chair in Effective Local Government at the USC Price School of Public Policy. Her research has shed new light on issues including the intersection of land use and transportation, transportation policy analysis, travel behavior, information technology applications in transportation and climate change. Giuliano has published more than 170 papers and delivered lectures around the world.
Giuliano was the first USC Price associate dean for research and helped establish crucial school infrastructure for the school that includes the USC Schaeffer Center for Health Policy & Economics. She also directed and built the METRANS consortium into a primary center for multiyear research projects that is supported by the U.S. Department of Transportation and involves joint partner California State University, Long Beach.
In her time at USC, Giuliano has served as chair of both the executive committee of the Transportation Research Board and the Council of University Transportation Centers. She has received multiple awards from transportation research groups and led the Western Regional Science Association.
Giuliano also served on the Committee on Global Climate Change and participated in the first study of impacts of global climate change on the U.S. transportation system. She currently serves on the World Council of Transportation Research and is working with Caltrans and the California Air Resources Board on the implementation of the California Sustainable Freight Action Plan.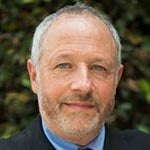 A professor of history, anthropology and economics — specializing in early modern history and the early modern Atlantic world — Mancall is the Andrew W. Mellon Professor of the Humanities and divisional dean for the social sciences at the USC Dornsife.
Mancall is the Linda and Harlan Martens Director of the USC-Huntington Early Modern Studies Institute, where he has advanced its mission of supporting research and scholarship on human societies between 1450 and 1850.
An elected fellow of the Society of American Historians and the Royal Historical Society, Mancall served for a year as the Harmsworth Professor of American History at Oxford University. He has been on the board of 12 academic journals, and has authored eight books, including The Trials of Thomas Morton: An Anglican Lawyer, His Puritan Foes, and the Battle for a New England.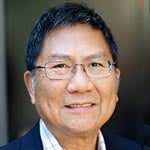 A professor of industrial and systems engineering who has been with USC for more than a decade, Pang is the Epstein Family Chair of the USC Viterbi School of Engineering.
Pang is an elected member of the National Academy of Engineering and specializes in mathematical and algorithmic theories for constrained multi-agent systems with applications in communication, power, economics and transportation systems.
He has received numerous awards, including the John von Neumann Theory Prize for fundamental and sustained contributions to advancing his field and the George B. Dantzig Prize. Pang has given numerous distinguished lectures at universities worldwide as well as lectures at international conferences, and his research has amassed tens of thousands of citations and millions of dollars in funding.
An accomplished author — his most recent book was Modern Nonconvex Nondifferentiable Optimization — Pang is the editor-in-chief of the SIAM Journal on Optimization. On a national level, Pang has served as an intergovernmental personnel act program director for three years at the National Science Foundation.