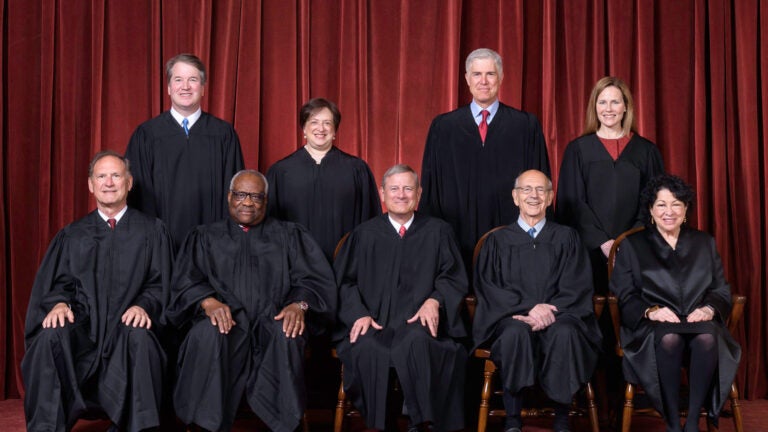 Roe v. Wade repeal may exacerbate women's health inequities even as candidates use it to gain votes, USC experts say
Health experts see abortion as a public health issue — but in politics, it's a campaign issue and this is a critical election year.
The U.S. Supreme Court's majority opinion to overturn Roe v. Wade leaves much in question, including the future of women's health and other rights protected by court precedent. USC experts believe the opinion issued Friday will exacerbate inequities for women — and may impact voters' decisions in the upcoming midterm elections.
The high court's opinion leaves abortion access up to the states. Clinical Nursing Professor Cynthia Sanchez notes, though, that 13 states were ready for this day. Lawmakers in Texas, Tennessee, Missouri and other Republican-led states developed bans on abortion that were triggered by the opinion issued on Friday. Economics and politics will determine whether a woman can access abortion, she warned.
"The stripping away of patients' rights always has a greater impact on the most vulnerable," said Sanchez, of the USC Suzanne Dworak-Peck School of Social Work. "Women with resources will be able to seek care in other states that don't have these repressive policies, meaning those that do not have the resources will be the most negatively impacted."
Abortion rights: California offers most protections
California offers the most protections for abortion in the United States, and with SB 1375, state lawmakers are considering allowing first-trimester care by nurse practitioners — increasing the pool of providers beyond just physicians who perform abortion.
Despite providing greater access to abortions, California still has room to improve on contraception access, says Dima Qato, associate professor of clinical pharmacy at the USC School of Pharmacy.
Expanding access to birth control — emergency and preventive contraception — at local pharmacies should also be prioritized.

Dima Qato, USC School of Pharmacy
A Health Affairs study she co-authored in 2020 revealed that not all California pharmacies prescribe emergency and preventive contraception. In Los Angeles County, for instance, only 1 in 10 pharmacies provided the service, Qato noted.
"Expanding access to birth control — emergency and preventive contraception — at local pharmacies should also be prioritized," Qato said. "All pharmacies should be required to carry and mandated to dispense birth control to anyone that requests it with or without a prescription. Title X funding can be used to finance the costs for those seeking contraceptives at a pharmacy."
Although health experts argue abortion is a public health issue, for politicians, it's a tool to drive voter turnout. Since Roe v. Wade was decided in 1973, politicians have used abortion as a wedge issue to motivate single-issue voters. It has taken on greater importance this year. With the midterm elections just months away, control of Congress is at stake, and candidates are leveraging the abortion issue.
Abortion rights could motivate voters on both sides
"In past midterm elections, social issues have motivated voters both on the right and the left to turn out," said Christian Grose, a political scientist at the USC Dornsife College of Letters, Arts and Sciences who is the academic director for the USC Schwarzenegger Institute for State and Global Policy. "When the economy is bad, political parties have used social issues like abortion to motivate their base.
"This has recently been an effective tactic of Republican candidates," Grose added. "However, this time the issue of abortion very well may help Democrats and it is highly mobilizing to their base of voters in what could be a Republican year."
Using abortion as an election issue has its risks. Polls show most Americans support abortion. A Gallup poll in May showed that 85% of Americans support abortion, though 50% supported access only under certain circumstances. A Pew Research Center poll shows that 61% believe abortion should be legal in all or most cases.
This time the issue of abortion very well may help Democrats.

Christian Grose, USC Dornsife
"Abortion policies and the choices of women of reproductive age and their families should not simply be a flag for political parties to wave," said Pamela McCann, an associate professor at the USC Price School of Public Policy.
"When we use partisan shortcuts and demonize one side or the other, we lose sight of the truly crucial features of policy," McCann said. "What are the current outcomes that we see in the world and find unacceptable? What are the possible changes we could make to improve that situation? How can we enact that change?"