Amy Diamond named USC chief investment officer
Diamond will play a critical role in ensuring the stability and growth of the USC endowment
Contact: USC Media Relations, uscnews@usc.edu, (213) 740-2215
Amy Diamond, a recognized national leader in the institutional investment industry, has been named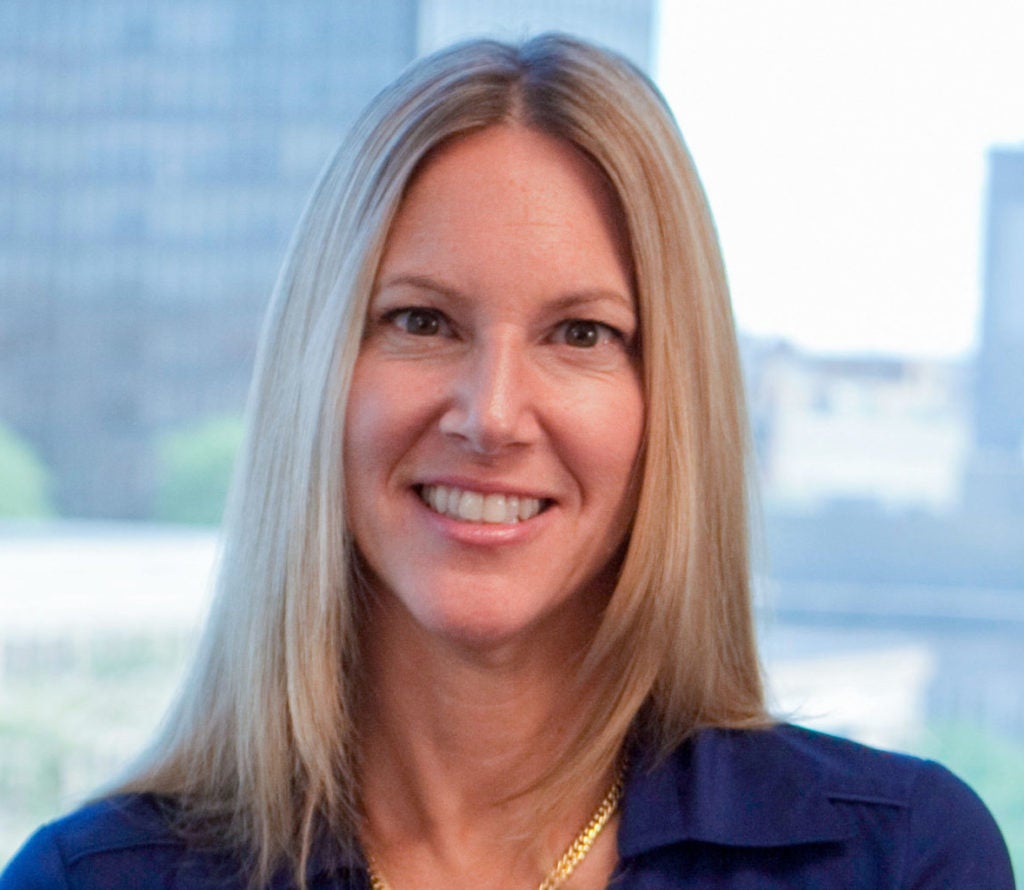 USC's chief investment officer, USC President Carol L. Folt announced Tuesday.
Diamond joins USC after serving two decades as managing director of private investments and real assets with Northwestern University's Investment Office. At Northwestern, Diamond was responsible for all aspects of investment and portfolio management, and served as a senior member of the team overseeing the university's $11 billion endowment. Her leadership in asset allocation and investment office operations as well as engagement with the Investment Committee contributed to the endowment's strong performance.
Diamond is respected for her investment expertise in global buyouts, venture capital, real estate and real assets.
As USC's chief investment officer, Diamond will head the university's Investment Office and oversee USC's $5.5 billion endowment, which is supported by a balanced portfolio invested in diversified asset classes. The endowment provides enduring sources of funding for the students, faculty, research and programs that drive the university's mission.
Diamond, who will be part of the president's senior leadership team, will report directly to President Folt and will work closely with Chief Financial Officer James Staten. She will also advise the investment committee of the university's Board of Trustees.
"Amy Diamond is well known for her leadership in higher education investment," Folt said. "Her ability to navigate the complexities of portfolio management will help ensure a financially sustainable future for the USC community."
During her tenure at Northwestern, Diamond held leadership roles in annual asset allocation and risk management, and also served on advisory boards for more than 35 investment managers. In addition, Diamond created a successful co-investment program, worked jointly with financial operations on liquidity planning and was closely involved in Northwestern's strategic sale of pharmaceutical patent royalty interests.
As a member of the Real Estate Advisory Council at Northwestern's Kellogg School of Management, Diamond worked to support quality teaching, research and curriculum development while also promoting student recruitment and placement in the real estate industry. Diamond served as one of the founding board members of Lending for Evanston and Northwestern Development, a student-run nonprofit that provides microloans and training to small businesses.
"While it is difficult to say goodbye to the Northwestern family, it is a great honor and privilege to join the leadership team at one of the world's top private research universities," Diamond said. "I look forward to helping build upon the success that the investment office has achieved in support of USC's mission."
Prior to joining Northwestern, Diamond was an equity research analyst for several investment banks, where she led coverage of companies in the health care services and energy industries. She has been recognized as a top performer in the field of institutional investment.
A graduate of George Washington University, Diamond earned a Bachelor of Business Administration degree with concentrations in international finance and economics; she is also a chartered financial analyst.
Diamond, who begins Oct. 15, succeeds USC's first chief investment officer, Lisa Mazzocco, who was appointed in 2011.
Diamond will be moving to Los Angeles with her husband, David, and two daughters, Abby and Sophia.
Photo courtesy of Amy Diamond