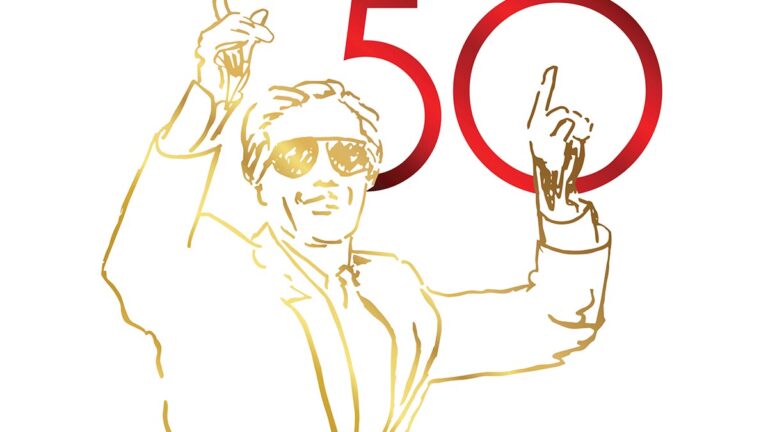 Honoring Arthur C. Bartner for five decades leading the Trojan Marching Band
The online celebration on May 2 will allow Trojan fans to honor the man who led the marching band program for 51 years.
Arthur C. Bartner, the recently retired director of the Trojan Marching Band, will be honored Sunday with a virtual celebration headlined by the USC Concert Band and a star-studded cast of guest stars. Originally scheduled exactly a year earlier, the online presentation will allow Trojan fans to honor the man who led the marching band program for 51 years before retiring in December.
The "Golden Legacy" celebration was canceled last May due to the pandemic. Though this year's festivities will be virtual, guests can enjoy a rich online experience through the 6Connex virtual event platform. Rare videos of the band, virtual tours of memorabilia in band spaces and even a band-themed video game are some of the experiences available only to attendees.
The program is scheduled to begin at 6 p.m. PDT and will be hosted by KABC-TV Inland Empire Bureau Chief and USC Band alumnus Rob McMillan. The story of Bartner's tenure with the Trojan Marching Band will be told through videos culled from 50 hours of interviews conducted over the past three years, with legendary USC announcer Pete Arbogast providing narration. Featured on video will be Trojan luminaries such as Pete Carroll, Matt Leinart, Rodney Peete and Mark Sanchez.
Performing virtually with the Concert Band will be USC alumnus Dexter Holland of The Offspring and Fleetwood Mac's John McVie, who will reprise his 1979 performance with the Trojan Marching Band on "Tusk." Mark Hamill will introduce the "Hollywood's Band" segment, detailing the organization's ascent to the most in-demand marching band in show business. USC President Carol L. Folt, Athletic Director Mike Bohn, and football head coach Clay Helton will also appear.
Closing the celebration will be an official handoff of the baton from Bartner to new Trojan Marching Band director Jacob Vogel, who assumed the role in January.
All proceeds from the event will benefit the USC Trojan Marching Band Initiative, a $20 million fundraising endeavor to endow scholarships for every band member, support the band's football trips and help renew and upgrade its inventory of instruments and uniforms every eight to 10 years.
Tickets are available at online.