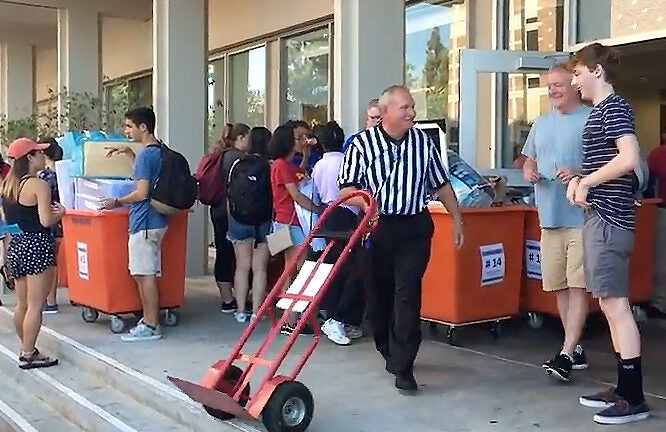 As students move in, we asked freshmen: What did you pack that you'll never use?
Campus comes to life as students get settled in.
https://youtu.be/HvSI5SZszLg
Wednesday was Move-in Day, when most of USC's students arrived and settled in to their dorms. Students in the Birnkrant Residential College got a head start Monday. We asked them about what they brought with them — and what they left behind. Take a look.