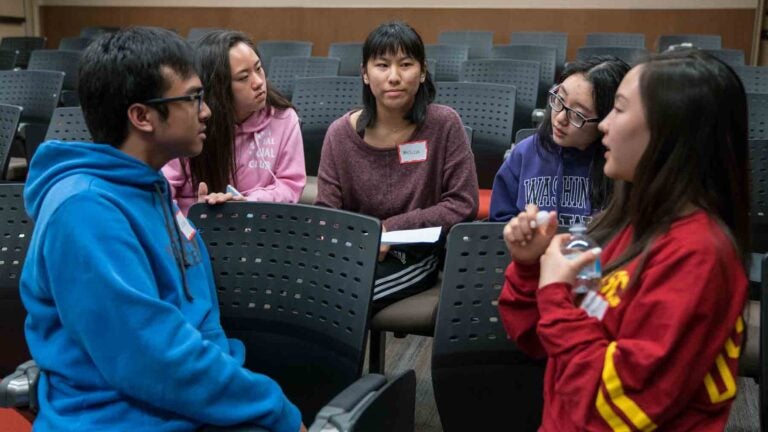 Asian-American students connect with peers at USC cultural center
Marking its 35th anniversary, Asian Pacific American Student Services supports students who may struggle with their identities
Senior Natalie Nguyen said her Asian-American identity was never something she thought to explore or celebrate prior to coming to USC. A Trustee Scholar and first-generation college student, Nguyen spent her formative years in predominantly white schools in Ohio, where she tried to downplay her heritage to blend in with her peers.
She respected her culture and her story, which includes her parents' escape from Saigon during the Vietnam War, "but I didn't think it had an impact on my life, and I lived very separate lives at home and at school with friends."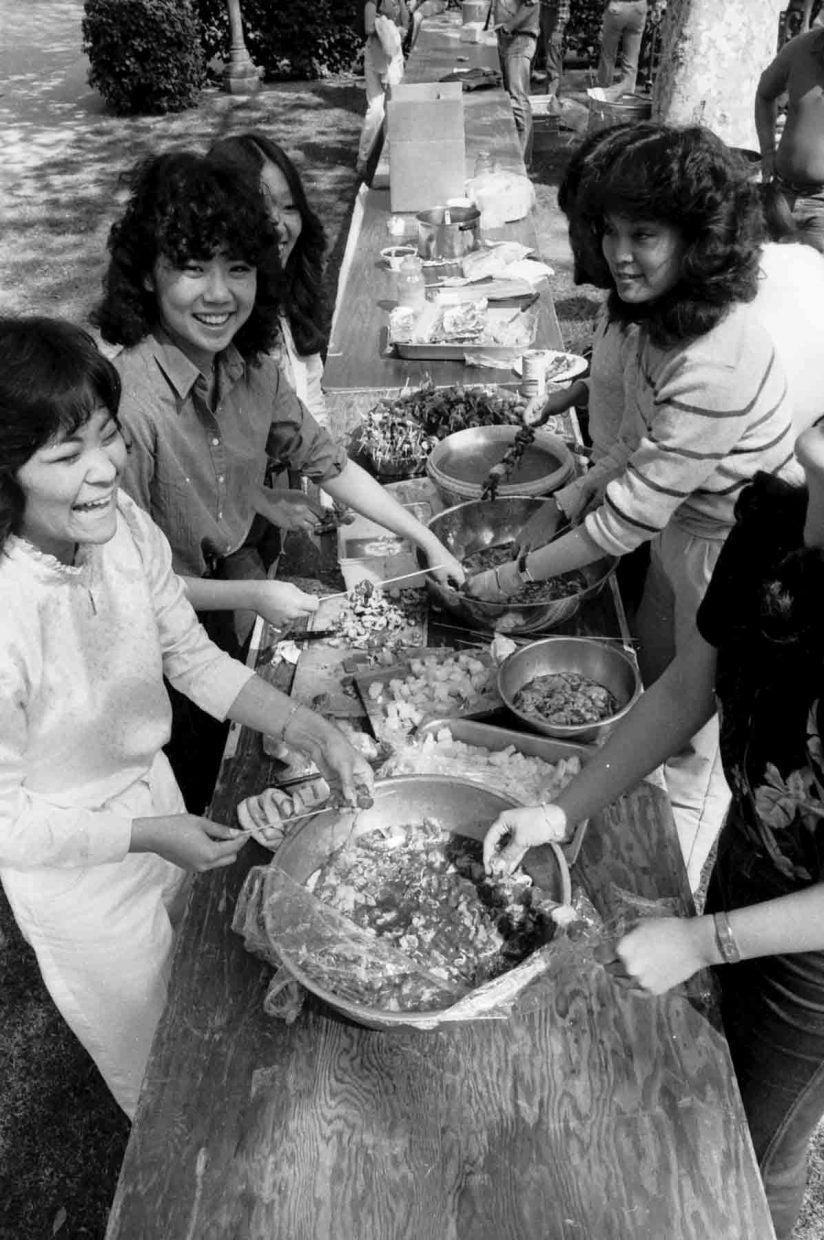 The experience can be common for young people dealing with intersecting identities while trying to chart their own paths as young adults.
Nguyen discovered Asian Pacific American Student Services (APASS) when her new friends would stop by the cultural center in between classes.
"It was their home base to hang out, study, take naps, so it became my go-to spot, too. I feel like I connected to people there in a way you don't feel anywhere else. I can talk to anyone and feel emotionally supported," she said.
That's how APASS Director Jonathan Wang wants students to feel when they visit the center, now in its 35th year providing numerous support programs to help a student's development during college.
"Many students still struggle with having a positive sense of themselves, and we show students that your identity is an amazing part of yourself and is something to be proud of," Wang said. "Here, they are free to be themselves. A lot of times, when they step through these doors, a weight is lifted off their shoulders."
A daunting experience
These cultural resource centers serve a critical end-goal. When students have a positive sense of belonging and see themselves as part of the Trojan Family, Wang said, they will succeed at higher rates, graduate on time and want to give back as alumni.
One of the hallmark programs of APASS, called PEER, pairs first-year students with upperclassmen.
"College is tough and can be even more challenging for students of color," Wang said. "Sometimes, they just need someone to talk to or ask questions. It can be daunting."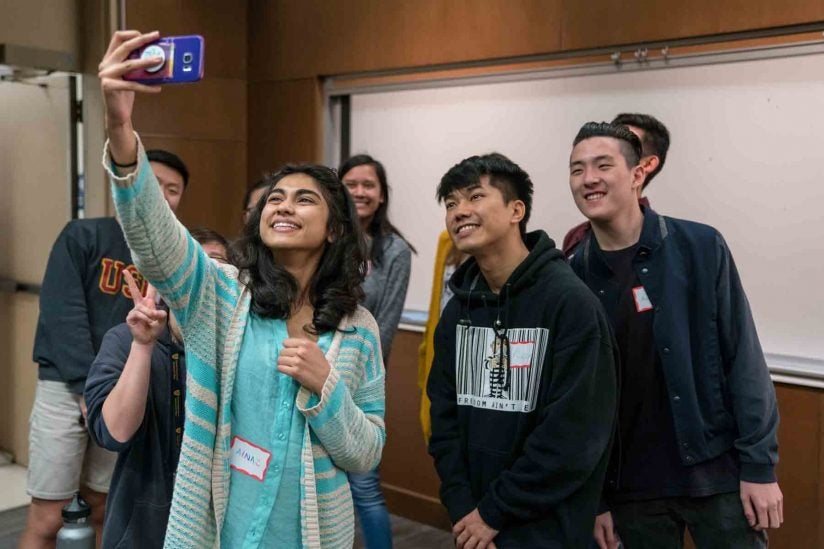 The program currently has 130 mentors and mentees, and Wang expects that number to jump this semester with one-third of the incoming spring class self-identifying as Asian Pacific American.
Like Nguyen, freshman SunHee Seo had few opportunities to meet other Asian Pacific Americans growing up in Denver.
"I didn't have many Asian role models outside of my parents," she said. "So when I came to USC and found a thriving community, I really wanted to become a part of it."
Seo said her PEER mentor, senior Jacky Jung, has already had a tremendous impact on her first year in college.
"It's been an opportunity to draw from the knowledge of someone who has come before you and make new friends," Seo said. "If you've always had role models who look like you, you can underestimate how much it means to have someone who looks like you and comes from a similar background that you can look up to.
"It's made a really big difference for me at USC."
For Nguyen, the APASS community and its programs have enriched her sense of self and her appreciation of others.
"Today, I feel more balanced. I value the intersectional parts of people's identities and, whether you're Asian or not, we can create a really good support system together," she said, adding, "I thought I would grow academically in college, but I found I grew the most in who I am."