Bender and Gill named Distinguished Professors; Teng named University Professor
The three are recognized by USC President C. L. Max Nikias for outstanding leadership in their fields
USC President C. L. Max Nikias has appointed Aimee Bender and Inderbir Gill as new Distinguished Professors and Shang-Hua Teng as University Professor.
---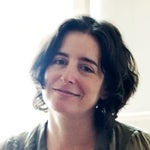 Aimee Bender
Bender is a professor of English and the director of the PhD program in Creative Writing and Literature at the USC Dornsife College of Letters, Arts and Sciences. An acclaimed author of novels and short fiction, she is well known for imbuing her stories of everyday contemporary life with a sense of magical realism. Her debut short story collection The Girl in the Flammable Skirt spent seven weeks on the Los Angeles Times bestseller list and was named a notable book of 1998 by The New York Times. Her 2010 novel The Particular Sadness of Lemon Cake received the Southern California Independent Booksellers Association Award for Fiction and an Alex Award. Her fiction has been translated into 16 languages.
Bender has received two Pushcart Prizes for her work, and was named mentor of the year by the Emerging Writers Program. She received her undergraduate degree from the University of California, San Diego and a master of fine arts from the creative writing MFA program at the University of California, Irvine.
---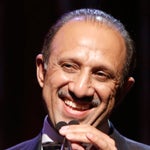 Inderbir Gill
Gill is a professor of urology and chair of the Department of Urology at the Keck School of Medicine of USC. He is also the executive director of the USC Institute for Urology. An internationally recognized leader in the field of robotic and laparoscopic surgery for urologic cancers, Gill and his team are the world leaders in robotic partial nephrectomy for kidney cancer and have among the world's largest experience in robotic surgery for prostate and bladder cancer. He and his team have performed these procedures in more than 13,000 patients.
In 2005, the president of India presented him with the Dr. B.C. Roy National Award for Eminent Medical Person, the first time a physician living outside of India was recognized with the prestigious award. Gill also was awarded the St. Paul's Medal by the British Association of Urological Surgeons, the highest honor bestowed by that organization. Gill has published more than 700 peer-reviewed scientific papers and eight textbooks. He is the principal investigator or co-principal investigator in three NIH Grants.
---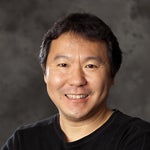 Shang-Hua Teng
Teng is the Seeley G. Mudd Professor of Engineering and a professor of computer science and mathematics. Teng is an internationally renowned theoretical computer scientist known for his work on smoothed analysis of algorithms, for which he received the Gödel Prize as well as the Fulkerson Prize, a prestigious honor awarded once every three years by the American Mathematical Society and the Mathematical Optimization Society. For his work on nearly-linear-time Laplacian solvers, he was again awarded the Gödel Prize in 2015.
Named a Simons Investigator, a Fellow of the Association for Computing Machinery and Alfred P. Sloan Fellow, Teng has made multiple transformative breakthroughs impacting theoretical computer science by solving longstanding, open problems originated from multiple disciplines including operations research, game theory and network science. He received his BA in electrical engineering and BS in computer science from Shanghai Jiao Tong University, followed by a MS in computer science from USC and a PhD in computer science from Carnegie Mellon University.