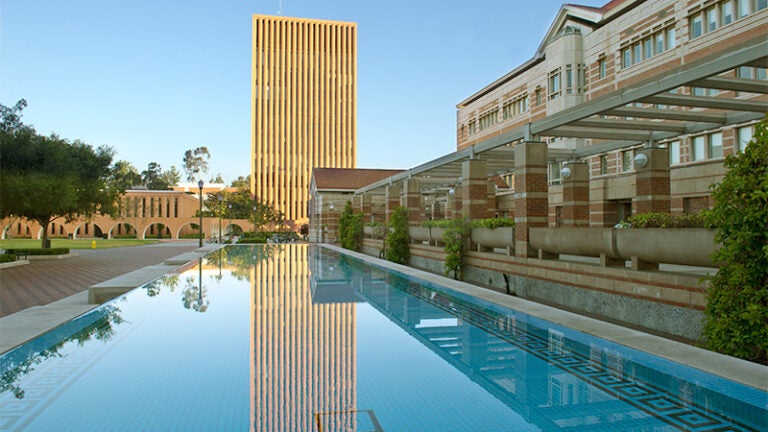 We Asked for Your Top USC Campus Spots. Here Are Your Faves
The Trojan Family shares favorite hidden gems and secret study nooks on the University Park Campus.
Looking for a comfy place for a quick snooze between classes? Do you need peaceful solitude for an indoor study sesh? Or are you on the hunt for an outdoor spot to string up your hammock or toss a Frisbee with friends?
Explore USC's University Park Campus long enough and you'll find the perfect place. To get you started, check out these recommendations on best USC study spots from people who know best: USC Trojan Family readers. Here, they share their memories of their favorite nooks and crannies across the University Park Campus' 226-acre grounds.
Little Chapel of Silence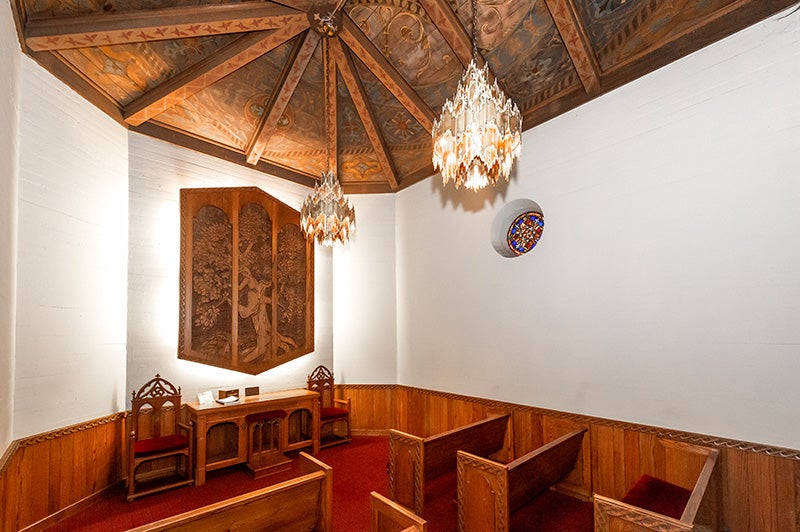 The Little Chapel was always a place I could go to settle my mind and relieve stress. As an alum and former employee (1976–2003), this was a favorite place of refuge for me. Nice to see it continues to serve the Trojan Family.
–Augusta Pickens MS '02, EdD '12
Hoose Library of Philosophy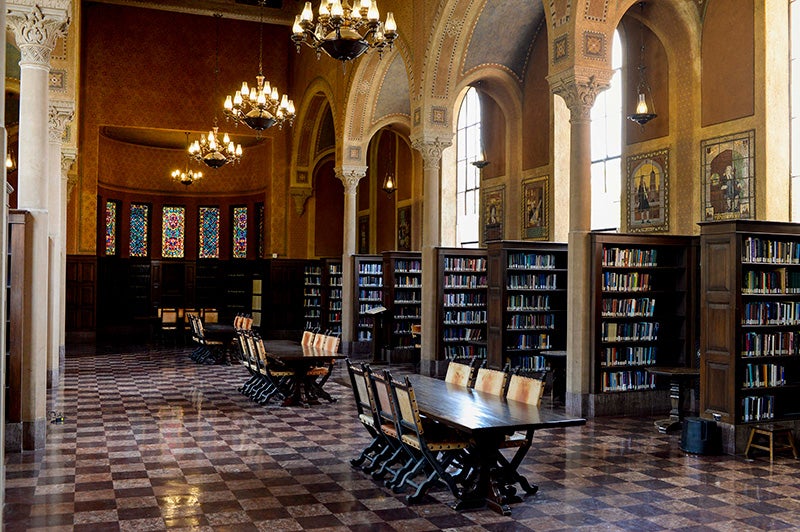 As an accounting student in the mid-1980s, I would finish classes at the business school and walk across Trousdale Parkway to my "secret" study spot. As I entered Hoose Library, I loved pulling open the heavy door and walking up the stone steps. I would notice the light shining through gorgeous stained-glass windows at the far end of the library as I walked across the time-worn checkerboard floor to find my small book niche, where a little octagonal table and well-worn leather chair were tucked away waiting for me. I felt transported into another time and place, and it made studying accounting a bit more bearable!
–Deanne Ferrara Iacono '86
I was at USC in the late 1950s. Mudd Hall's library was my spot: quiet, serene, smogless.
–Jim Creber '61
Exposition Park Rose Garden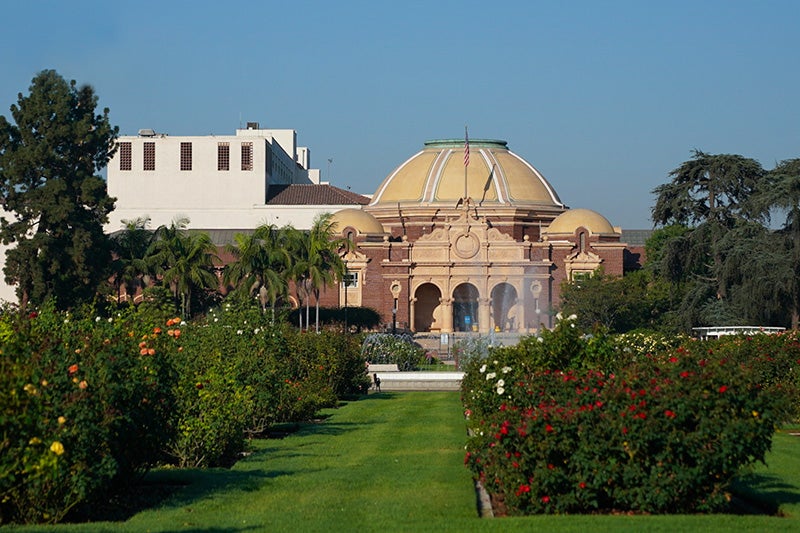 The rose garden across the street was the perfect place to study in the late '60s. Ours was the first class from the USC Gould School of Law to graduate from what we then called the new law school building — so new that there was simply a dirt field in front where law students gathered to play baseball! The rose garden was not only a place of beauty, especially when the roses were blooming, but also a place where few, if any, of my male classmates were likely to hang out, thus ensuring a quiet, uninterrupted place to study. By the way, my class was the first to have an unprecedented 15 or so female students!
–Sybil Davis JD '71
Hancock Memorial Museum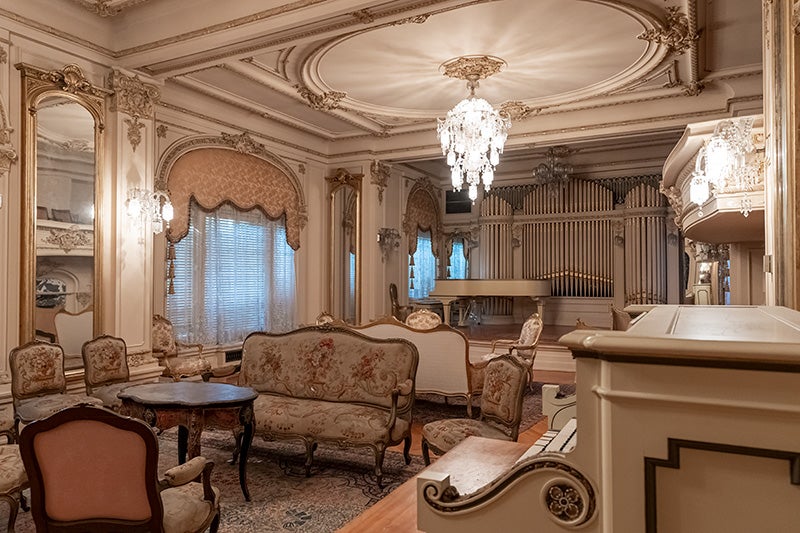 My favorite spot on campus is the Hancock Memorial Museum in the northeast corner of the Allan Hancock Foundation Building.
I served as a docent for the museum and loved every minute. The museum is nine rooms that were saved from Ida Haraszthy Hancock Ross's 23-room mansion, called the Villa Madonna, near the La Brea Tarpits. When the mansion was going to be razed because of the Wilshire Boulevard Corridor expansion, Allan decided to split the mansion in half vertically and horizontally, placed nine rooms on a flatbed and settled them where the Allan Hancock Foundation Building stands today.
It contains a reception hall, beautiful marble staircase, foyer, dining room, study, music room with balcony, hidden compartments for Allan's cello and recordings of the Hancock Quartet, and offices upstairs. It also has the largest reflecting mirror in the world and once had a huge Chinese gong. In the study is a fireplace reproduced from Warwick Castle in England with books about the finds at the La Brea Tarpits.
But my favorite part is the grand staircase that is in front of a beautiful stained-glass window of "Aurora Dispelling the Night" — one of three stained-glass windows. The mansion, and especially the staircase, was fashioned after the Villa de Medici in Florence, Italy.
It is open for tours with a curator by appointment — a place not to be overlooked.
–Debbie McIntosh '73, MS '77
Founders Park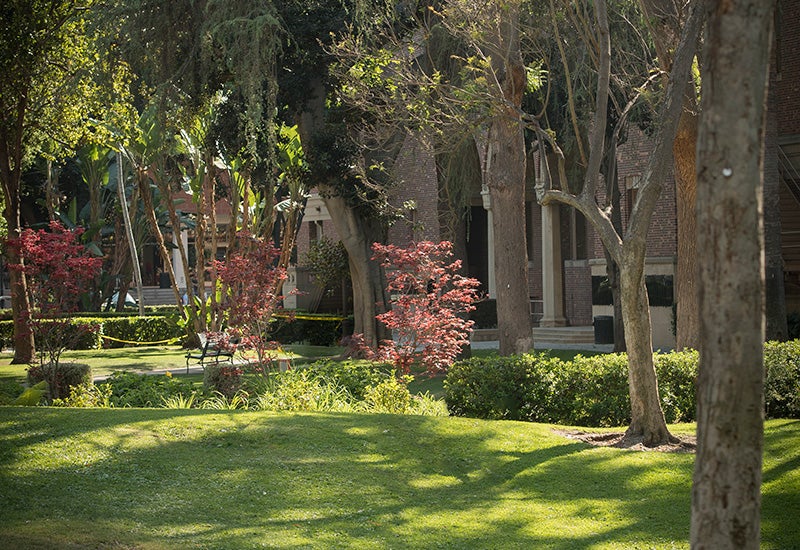 I have 20 years of great memories from every USC Associates pregame picnic with family and friends.
–George Sheth MBA '96
Leavey Library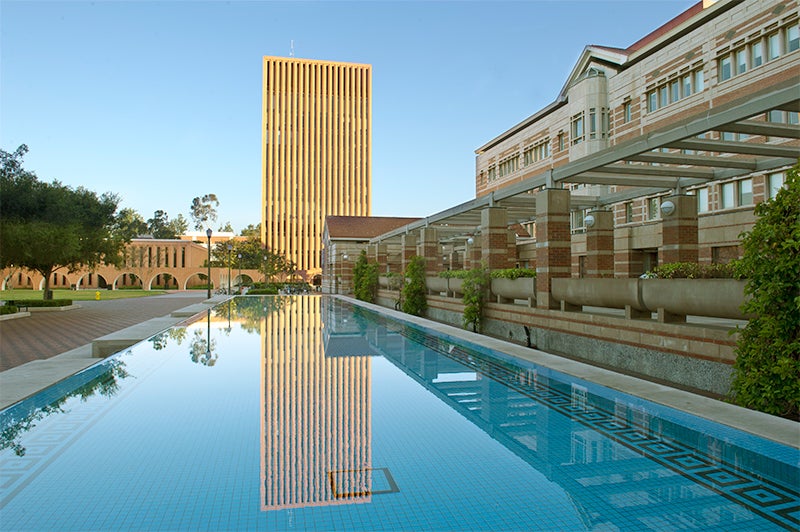 My favorite spot on campus has got to be the third floor of Leavey Library, sitting at a desk overlooking McCarthy Quad. I like this spot because I have fond memories of waking up at 5 a.m. during midterms or finals to go study. At such an early time, there was no shortage of open study space, so I would always pick a desk with a window that overlooked the quad. As I was studying and the hours would pass by, it was the perfect spot to watch the sunrise and students making their way through campus.
–Richard Esquivel '19, MA '20
Town and Gown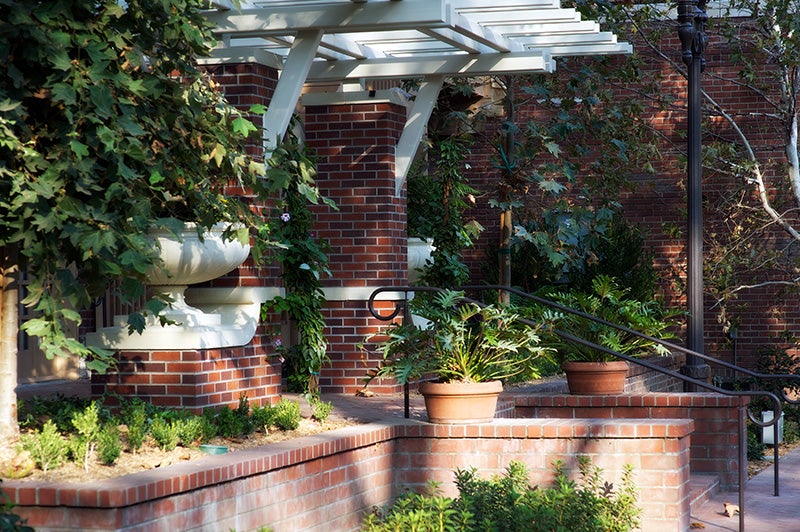 My favorite spot is the area between Town and Gown and the Allan Hancock Foundation Building. I love the parklike atmosphere in that area with all of the flowers and greenery! There's something so serene and beautiful about the trees, the architecture of Town and Gown and the red brick. Walking in that area is like being transported to an area somewhere in the Northeast.
–Kirt Patel, undergraduate student in data science and economics
My now-husband, JR, flew to California to surprise me the week of Thanksgiving 2015 during my freshman year. It was Tuesday night, and I was not going home for the break because I had to be back for marching band practice on Friday. I was a little bummed because I would be lonely. But that evening, I got a surprise phone call saying that I needed to come down from my dorm to the security checkpoint because of a visitor. It was nearly midnight, and it was JR. We weren't officially dating yet, but it was such a surprise. He flew from Chicago to California to spend a few days with me while on break.
We walked around campus until 3 a.m., when we settled on a bench near Town and Gown to plan out our next few days together. He said that he had just bought his plane ticket to L.A. hours before he showed up. He just needed to know if what we had was real. The rest is history, and now we've been married for 7 months. If it wasn't for his impromptu trip, we wouldn't be where we are today, and it all started at USC.
­­–Samantha Cho-Hernandez '18
Queens Courtyard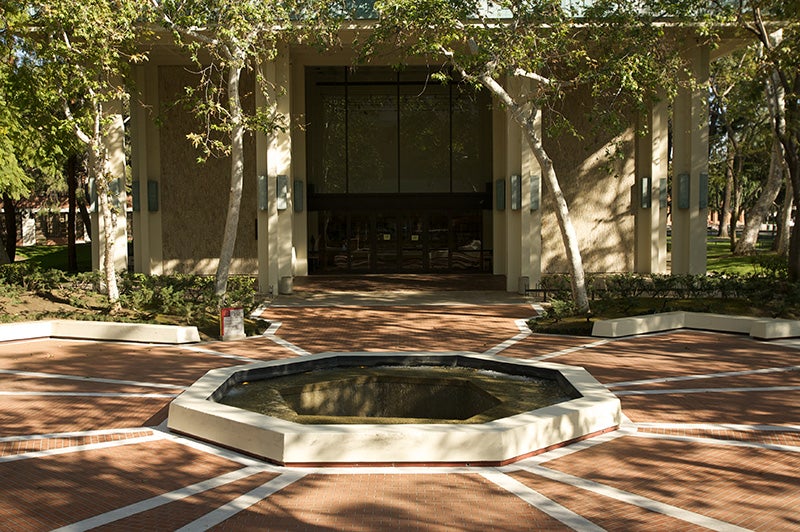 This is definitely one of my top spots to relax before or in between classes. It's a more relaxing area since there's a small parklike area where you can sit down on the grass or the benches. From this area, you can occasionally see tour groups pass by on Trousdale and do some squirrel watching while enjoying the shady trees, green grass and the fountain. Also, you get a partial view of one of the oldest buildings at USC: Bovard!
–Sadia Hasan '20, master's student in medical device and diagnostic engineering