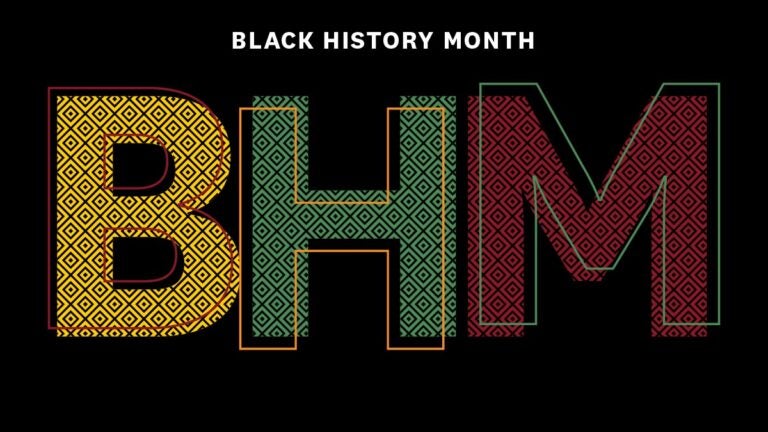 Black History Month at USC offers opportunities to celebrate and educate
This year's theme is "Reclamation Through Resistance, Rebirth Through Reconciliation."
USC's celebration of Black History Month begins Wednesday with a livestreamed kickoff program inspired by this year's theme: "Reclamation Through Resistance, Rebirth Through Reconciliation." The hybrid event includes an in-person watch party at Tommy's Place on the University Park Campus, where students, faculty and staff can watch the program together.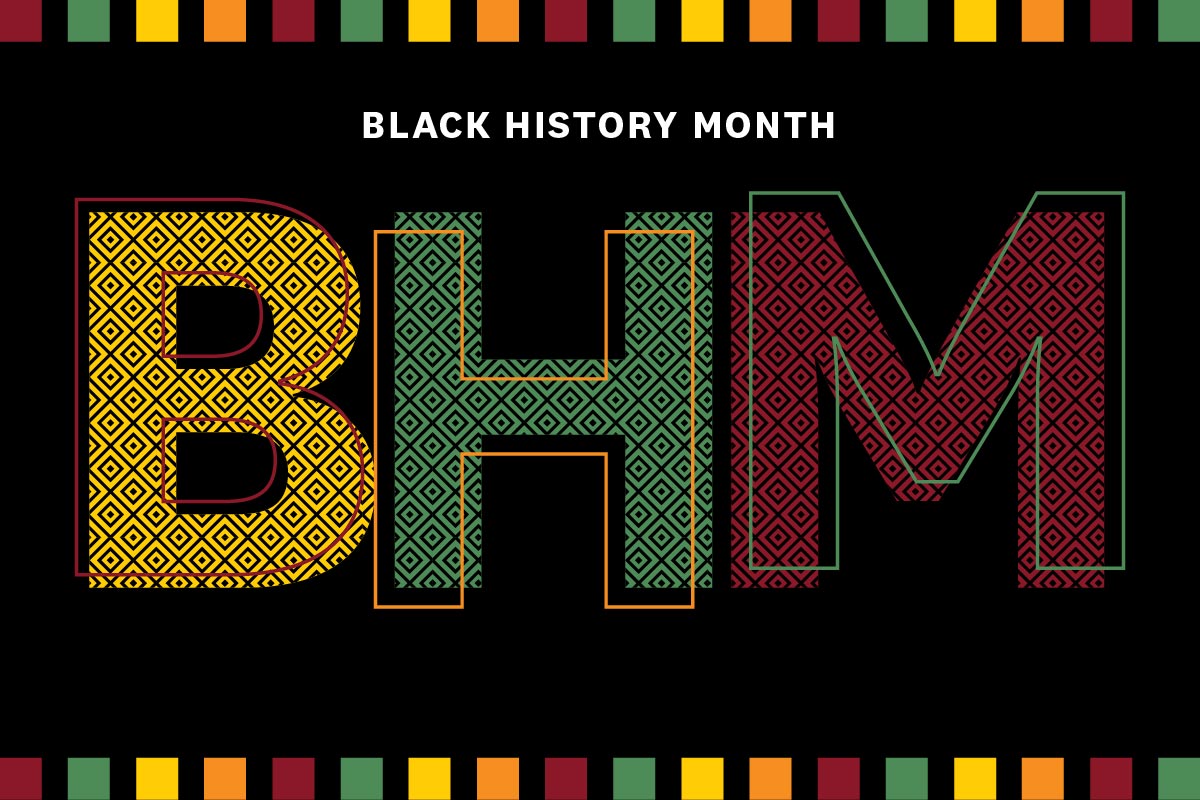 "It's one thing to watch it; I think it's another thing to watch it in community," said Damarea Parker, supervisor of the Center for Black Cultural and Student Affairs, which is presenting the program. "It's going to be a very diverse group that's coming to celebrate. We all love being in person and being able to feel each other's energy, being able to shake those hands, give those hugs."
In addition to musical performances, the kickoff program will include messages from USC President Carol L. Folt, U.S. Rep. Sydney Kamlager-Dove, Trojan linebacker Shane Lee, Chief Lauretta Hill of the USC Department of Public Safety, Keck School of Medicine of USC's Jehni Robinson and USC Annenberg School for Communication and Journalism Associate Professor Miki Turner.
Black History Month at USC builds on national theme
The monthlong celebration takes its cue from the national theme of "Black Resistance," according to Greedley Harris, director of strategic partnerships for USC Student Equity and Inclusion Programs.
"We took that theme and wanted to put our spin on it as a campus," Harris said."We're reclaiming who we are, reclaiming our strengths and our identities. We're resisting all these different things like institutionalized racism that are trying to tear us down."
The campuswide series of Black History Month events throughout February will culminate in a "Family Reunion"-themed celebration at Alumni Park on Feb. 24. In between, the packed schedule includes movie screenings, forums, live performances, a job fair and a book signing.
Black History Month, officially recognized nationwide since 1976, celebrates the achievements of Black Americans and recognizes their central role in U.S. history — from activists and civil rights pioneers to leaders in culture, science, politics and more.
I think a lot of times throughout history, you're not taught who you are and where you come from.

Damarea Parker, Center for Black Cultural and Student Affairs
"When you learn about who you are and where you come from, you can be better prepared to show up in different spaces as your whole self with a sound understanding of your past and what you represent," Parker said. "I think a lot of times throughout history, you're not taught who you are and where you come from."
The month grew out of Negro History Week, which was established in 1926. Expanding the occasion to a month was first proposed by Black students at Kent State University in 1969. A year later, that campus established the first monthlong celebration of Black history to take place in the U.S. In 1976, Gerald Ford became the first president to officially recognize Black History Month.
Opportunity to celebrate: Black History Month at USC
USC Chief Inclusion and Diversity Officer Christopher Manning sees the occasion as an opportunity to celebrate how Black people, who have experienced "centuries of generational trauma," have resisted oppression, discrimination and prejudice throughout U.S. history.
This includes being brought against their will to the Americas as slaves between the 16th and 19th centuries in conditions that were not designed for them to survive. Although enslaved people were freed in the United States after the Civil War, they then began suffering through laws that enforced racial segregation in the South (known as Jim Crow laws) from the end of Reconstruction in 1877 until the civil rights movement of the 1950s and '60s. Despite these enormous hurdles, Black Americans have made countless contributions to the United States.
"One of the principal values of Black History Month is to show people their ability to be resilient, to triumph over odds that are no way in their favor," Manning said. "Yet they managed to not only survive, but to come to see themselves as having certain characteristics that defined their peoplehood and created a solidarity that we presently understand as Black or African American people."
The enactment of the Civil Rights Act of 1964, which prohibits discrimination on the basis of race, color, religion, sex or national origin, has by no means put an end to systemic racism.
"Yet African Americans and American Black people have managed to be fundamental to the country," Manning said. "You have great intellectuals, great activists, great artists and thriving communities. The impact on this country is so great that you don't have the United States without Black people in it."
Black History Month events at USC
Below are some of the ways to celebrate Black History Month at USC:
MLK in Los Angeles (through March 15): Visit USC Fisher Museum of Art for an exhibit that focuses on the Rev. Martin Luther King's visits to Los Angeles in the 1950s and '60s and to USC in 1967.
USC Black History Month Kickoff (Feb. 1): Join the Center for Black Cultural and Student Affairs for an in-person watch party beginning at noon at Tommy's Place with a virtual celebration on Zoom at 12:30 p.m. Food will be served.
Black Career Fair (Feb. 1): The USC Black Student Assembly is providing students with an intimate opportunity to meet recruiters of color from major companies, including The Walt Disney Co., Boeing, Paramount Global, McKinsey & Co. and Riot Games. There will be traditional career fair tabling, sit-down speed networking, headshots taken and resume review.
SOUL! 2023: Producing to Power in the 21st Century (Feb. 1): Dedicated to the work and legacy of legendary producer Ellis Haizlip, this event features an uplifting conversation with Melissa Haizlip, the award-winning producer of the film Mr. SOUL!, and other prolific producers. The event will be moderated by USC Annenberg Associate Professor Miki Turner.
February Movie Night — The Woman King (Feb. 3): Bring a lawn chair or a blanket for this outdoor screening on Pardee Lawn, which includes a pre-movie conversation on topics surrounding the film and free food to the first 150 attendees.
Voices of a Movement premiere and Q&A with Lora King (Feb. 7): The USC Charlotta Bass Journalism & Justice Lab's Voices of a Movement series welcomes special guest Lora King, daughter of Rodney King and founder of the Rodney King Foundation. She is the inaugural subject of the Lab's groundbreaking oral history collection, titled The Second Draft Project.
Book Signing: Psalms for Black Lives (Feb. 14): Join the Office for Religious and Spiritual Life for the Psalms for Black Lives book signing and a curated conversation with authors the Rev. Gabby Cudjoe-Wilkes and the Rev. Andrew Wilkes.
A.I.M by Kyle Abraham: An Untitled Love (Feb. 15): Don't miss A.I.M by Kyle Abraham's presentation of An Untitled Love, one of Abraham's new evening-length works. Drawing from the catalogue of Grammy Award-winning R&B legend D'Angelo, the creative exaltation pays homage to the complexities of self-love and Black love, while serving as a thumping mixtape celebrating culture, family and community.
Films Reflecting Ourselves (F.R.O. Fest) (Feb. 17): Be in the audience for this annual festival that provides a platform to tell and celebrate Black stories. In honor of Black History Month, films by Black writers, producers, directors and actors from USC will be screened.
An Evening with Nikole Hannah-Jones (Feb. 21): This is the inaugural event of the Charlotta Bass Media Trailblazer Speaker Series at USC and features Nikole Hannah-Jones, staff writer at The New York Times Magazine and the Pulitzer Prize-winning creator of "The 1619 Project."
Black History Month Family Reunion (Feb. 24): Get ready for the closing celebration of Black History Month. The afternoon event in Alumni Park will feature live entertainment, booths representing community groups and local Black businesses, a DJ, food trucks, giveaways and more.