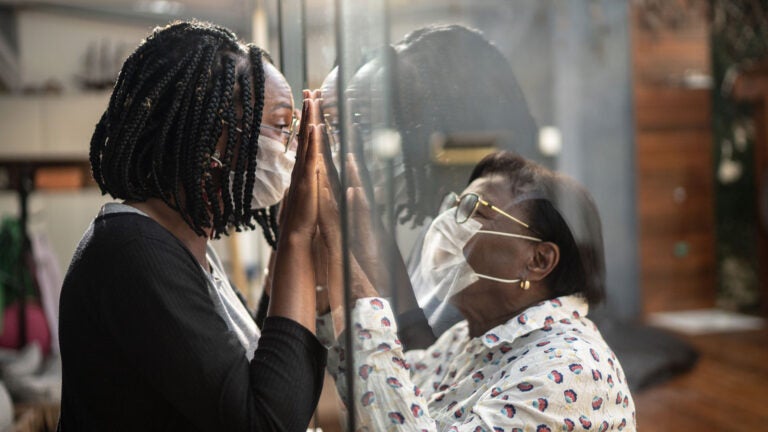 It's Black History Month, but do Black families feel like celebrating?
Pastor and community leader Najuma Smith-Pollard — a program manager at USC's Cecil Murray Center for Community Engagement — knows firsthand how Black families are suffering. The pandemic is just part of it.
As a program manager for the USC's Cecil Murray Center for Community Engagement, the Rev. Najuma Smith-Pollard combines her experience as a pastor and a community leader to run training programs for pastors doing civic engagement. In addition to running the center at the USC Dornsife College of Letters, Arts and Sciences, Smith-Pollard is also a motivational speaker, author, life coach, radio personality and community activist. She reflected on how it feels to celebrate Black History Month during a difficult time for many Black families and communities.
Smith-Pollard: I think everything, including Black History Month, must be viewed through the lens of this multilayered pandemic. The other layers include the racial injustices we face and the political climate from the White House on down. The Black family is feeling the weight of the pandemic. And while we are moving into Black History Month, it has been an historic Black year. I say that in the context of all that Black families have contended with and continue to contend with.
What are some examples of this?
There are examples right here in Los Angeles, where we have some of the densest populations of Black families, and on Skid Row, which is the most ignored part of L. A. County. When you think of the joblessness Black families are experiencing, they have been hit the hardest in this pandemic. And then you consider the reaction to Blackness that's now starting to show up in political spaces, with the election of Sen. Raphael Warnock in Georgia and Vice President Kamala Harris. It's important for us to receive the recognition and the celebrations that are part of Black History Month, but right now it feels like a cheap consolation prize.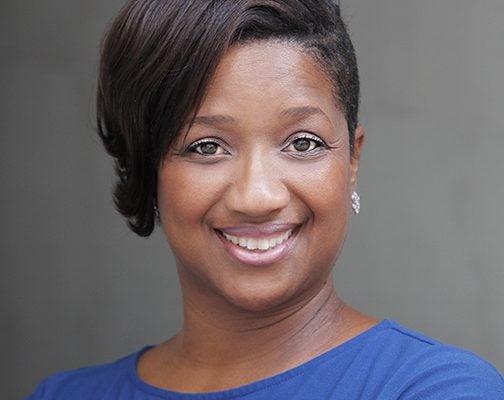 The reality is, many Black folks don't want a Black History Month. Right now, Black folks want to get paid. They want jobs. They want their kids to have an equitable education. They want their brothers and sisters, uncles and fathers to stop being killed by the police and traumatized by the police. And while we know that no department is responsible for another, we saw police let rioters into the U.S. Capitol with no degree of tension. As a Black person watching that, it's an affront, an insult to my Blackness.
We have to highlight the names and faces of so many Black people who have made this country great, but it's a cheap consolation prize for all that Black families are enduring, not to mention the suspended grief.
As a pastor, you're personally seeing how the COVID-19 pandemic has disproportionately harmed Black families. Is that what you mean by suspended grief?
As a pastor my role is to be engaged in all parts of life, including funerals. Two or three times a week, Black families hear about family members and friends dying of COVID-19 because Black and Latino families are the hardest hit. You might get news about one on Monday, but you can't even grieve that because by Wednesday or Thursday somebody else has died. Black families are experiencing suspended grief that they can't actually process because there are too many deaths in between.
As a consequence, it's a hard time to celebrate, right?
And at the same time, Black families are still finding ways to be hopeful. We will look to Black History Month to give us those reminders of hope. We look at young ladies and men who are doing amazing things and see the resiliency of Black families. We will look to the narratives and the stories of our ancestors, and the trailblazers and the legend makers, and we will find hope and then we will create some new stories.
For some, that will come in their faith tradition, whatever that might be. We will look to our music, our movies, our leaders. We will look to those voices in our communities that remind us to keep fighting and don't take your foot off the gas just because Kamala is vice president. We know that roses do grow in concrete, to quote Tupac Shakur. Black families are roses growing in the midst of concrete.
The reality is, many Black folks don't want a Black History Month. … They want jobs. They want their kids to have an equitable education. They want their brothers and sisters, uncles and fathers to stop being killed by the police.

The Rev. Najuma Smith-Pollard
I see this resilience in the one person in a family who's still working and managing it all, whether it's sickness or getting groceries to grandma and pop-pop. Our community leans in to help each other. We are doing our best to support Black businesses; encouraging people to "buy Black" by supporting Black restaurants and coffee shops and other vendors. These are some of the things that Black folks are doing to remain hopeful. But there are a lot of challenges.
That's not new for Black folks. There are some new labels, but the struggle is not new. And we always find a way to rise and continue rise, but some will not make it. That's the hard part. Some businesses won't make it, some families won't make it. And we know some individuals won't make it because we've lost so many in the Black community to COVID-19.
If you had to have a call to action for this month, what would it be?
What's coming up in my mind is "believe Black families." If they tell you they need money to come from the government, believe them. Or when Black families tell you it's hard — it's not a hoax. Believe when they tell you we have a reason to be concerned about police. If I believe that you're really hurting, that's the human expectation. It starts with belief. So, I would say, believe Black families when they tell you their stories and their challenges.