Tech-Savvy Trojan Creates Apps for Seniors
A gerontologist brings tech to an overlooked demographic: seniors.
Why are there so few smartphone apps and other digital tools for seniors and the family members who care for them?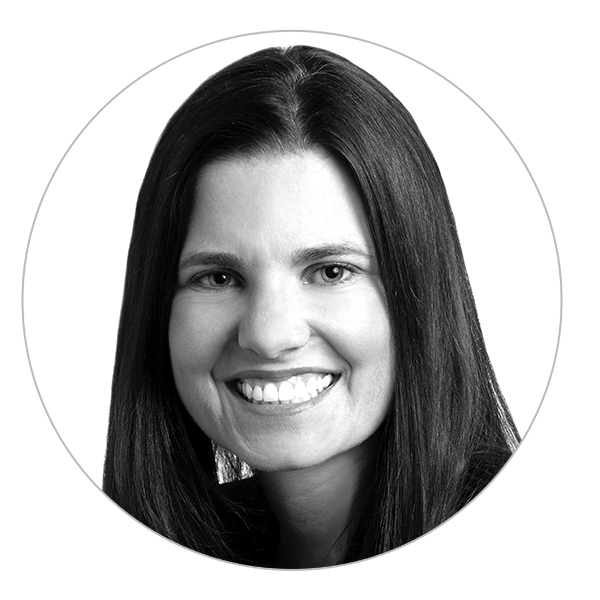 That's what gerontologist Katy Thomas Fike MS '06, PhD '09 wanted to know. With her background in systems engineering and investment banking, she recognized senior care as a commercial space ripe for a technology boost. Enter Aging2.0, a company she co-founded in 2012 with mobile-health business veteran Stephen Johnston to spur innovative businesses focused on older adults.
The pair started hosting casual events for gerontologists, entrepreneurs, professional caregivers, software designers, investors and quite a few retirees looking for tech-driven solutions to age-old, old-age problems. After the first meet-up in New York City, the events grew quickly to more than 35 cities, and Aging2.0's network now includes 10,000 members with more than 100 corporate partners. Through its yearlong startup accelerator program, Aging2.0 Academy, the company has promoted and mentored 31 aging-focused startups. In 2014, it launched Aging2.0 Generator Ventures, an early-stage venture fund.
Products the company has nurtured include ActiveProtective, a "smart garment" that deploys small airbags from a belt in the event of a fall—reducing hip fractures—and CareLinx, an online marketplace to help families find in-home care.
---
"I wanted to do work that truly mattered when real life happened."
In many cases, a few tweaks to existing services like Uber and Tinder "could be very valuable to seniors," says Fike, recently named by Fast Company as one of the 100 most creative people in business.Lift Hero, for example, is a platform for Web or smartphones that helps seniors get to doctor's appointments. Stitch is an online matching service for mature adults seeking safe companionship.
Originally from Long Beach, Fike was drawn to elder care in a roundabout way. The University of Virginia graduate was a successful investment banker in New York when her life suddenly took a new turn.
Fike was at Ground Zero on Sept. 11, 2001.
The tragedy jolted her into questioning her purpose in life, she says. "I wanted to do work that truly mattered when real life happened."
After 9/11, her mom sent her a book by geriatrician William Thomas, Learning From Hannah: Secrets for a Life Worth Living. Fike was transfixed by the parable of how an ideal society might treat its elderly. She started volunteering for Meals on Wheels and visiting assisted-living centers in New York City. "Once I found the topic of aging, I felt it was something I couldn't get enough of," she says. In 2004, she moved to Los Angeles to earn her master's and doctoral degrees at the USC Davis School of Gerontology.
"For me, every class was a light bulb session of ideas, innovations and ideation," Fike recalls about the program. The school celebrates its 40th anniversary this year.
Today, Fike, 36, lives in the Bay Area with her husband, Ted Fike, a fellow investor, and their baby. Parenting may give Fike even more ideas. She recently took her baby to the local library where she noticed an older man standing alone, beaming with joy during children's story time.
"He said: 'This is the highlight of my week. My grandkids live far away, and nothing makes me happier than just watching these little kids.'"
Fike was inspired. "I immediately thought: Why aren't we doing this at every assisted-living community? Give the moms some free coffee, and have the seniors and the babies hang out. We should be tapping into the time and wisdom and love of older adults."
Stay tuned; there might be an app for that.