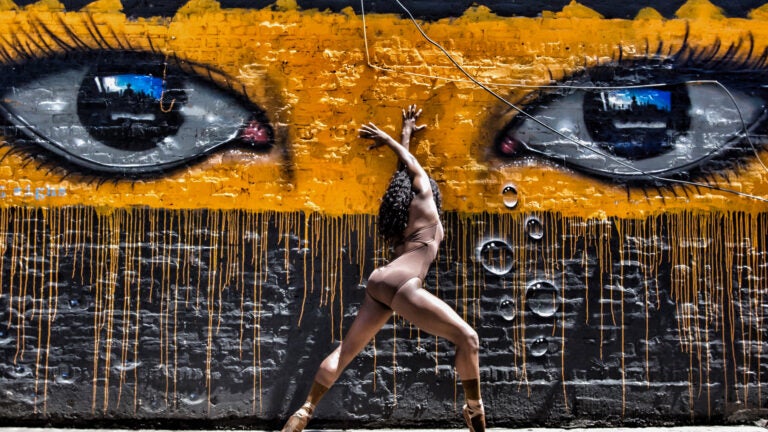 The 21st-century ballerina: Graduating senior hopes to inspire future brown dancers
As a child, Lenai Wilkerson was told she couldn't be a ballerina because of how she looked. Now, as she prepares to graduate from the USC Kaufman School of Dance, she wants to further the conversation on diversity in dance.
While other kids in her neighborhood, a suburb outside Washington, D.C., were checking off childhood rites of passage like learning how to ride a bike, Lenai Wilkerson was dancing.
She'd dance for three hours at school and then hop in the car for four more hours of rehearsals. If her mom couldn't get away from work, she'd call in a favor to a friend with a taxi company, who would get her to ballet on time.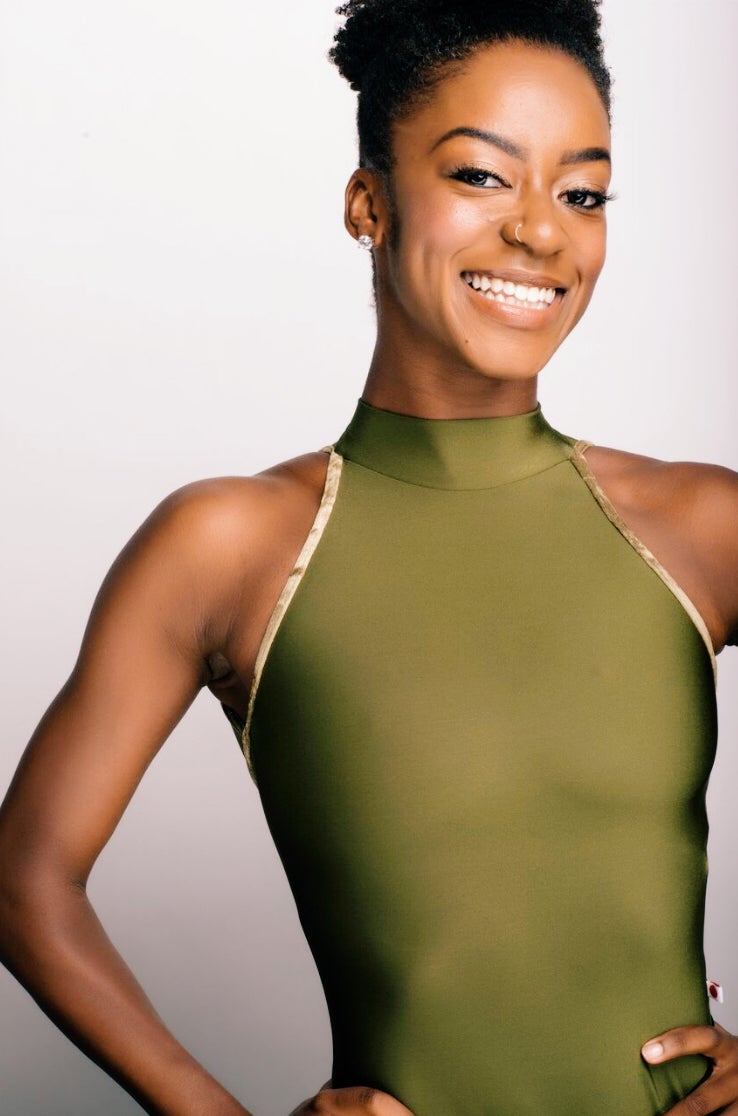 "If I wished to be the best, dance was life," she said. "That's the way it was, and that's exactly what I wanted."
But all of that came crashing to a halt when she was 12. Called into her instructor's office, she and her mother were informed she wouldn't move up another level. Not only that, she wouldn't be returning to the studio. This didn't make sense to Wilkerson. She was one of the hardest working and most passionate students in the class.
But, Wilkerson said, it didn't come down to her skill.
"They basically told [my mom] they weren't going to progress me for the next level because I didn't have the balletic line," she said, referring to the ballerina's figure. "My mom said, 'You know all of this at 12 years old?'"
How USC Kaufman inspired this modern ballerina
Ballet dancers are typically long, lean and historically white. Wilkerson, by contrast, was 5 foot 2, muscular and black.
Although Wilkerson was devastated, it didn't discourage her from a career in dance. Wilkerson, who is graduating in May, is part of the inaugural cohort of the USC Kaufman School of Dance. Not only has she studied ballet alongside famed dancers and choreographers such as William Forsythe and Jodie Gates, who is also vice dean, but she's incorporated improvisation and hip hop into her practice. She's performed in Tokyo and Cabo San Lucas. And before walking at graduation, she already has a gig. Within 24 hours of seeing her perform at The Joyce Theater in New York City alongside USC Kaufman dancers, she had an audition with Ballet Hispanico. A month later, a contract.
My mission is to be the 21st-century ballerina.

Lenai Wilkerson
"My mission is to be the 21st-century ballerina," she said. "I think Kaufman helps me live by that everyday."
Thinking back to when she was 12, Wilkerson knows she could have stopped dancing. She could have let that discouragement throw away the hours she spent daily practicing since she was 2 years old.
Most studios require that toddlers be at least 3 years old but when an instructor saw her dancing, watching her older sister in class, she insisted that her mother enroll her.
A decade later, when she was told she didn't have what it took to be a ballerina, she was depressed for weeks. But her mother didn't give in to the critiques. A few months later, she found a leading dance studio led by black ballet dancer Oscar Hawkins, who had studied and performed in Russia.
"I became his protégé and his muse, and in turn he helped bring my confidence back," Wilkerson said.
While dancing under Hawkins she got into the Baltimore School for the Arts, one of the top five performing dance high schools in the nation. It was exciting but never easy; she commuted three hours a day by train.
"It made me appreciate the ability I had and opened my eyes to the fact that a lot of aspiring brown ballerinas didn't have that access," she said.
A model for future brown ballerinas
The historical lack of diversity in ballet is even reflected in the clothes, which are typically light pink to match fair skin. Recently, brown ballerinas have taken to dyeing their pointe shoes bronze, sharing how-to videos online. Having examples like these — including her instructor and Misty Copeland, the first black female principal dancer with the American Ballet Theatre — makes a difference, Wilkerson said.
"Misty Copeland cannot fully represent all the brown ballerinas, considering she's also fair skinned, but acknowledging her — that is a step in the right direction," she said.
I wish to do all of this because I want to be a mouthpiece for those seemingly invisibilized and unheard.

Lenai Wilkerson
"I wish to do all of this because I want to be a mouthpiece for those seemingly invisibilized and unheard," she said.
Also a political science minor, Wilkerson has plans beyond her dance career. USC Kaufman dancers must present a senior project combining their study of dance with scholarly research outside the classroom. Hers was on brown body politics. Citing dance historian Brenda Dixon-Gottschild, she looked at dance history, balancing the advancements with how "behind the times" dance culture is today. She wants to eventually study business and law, and run her own arts organization. She also wants to continue writing and researching about the brown ballerina.
She hopes to be a model for future brown ballerinas because — in her case — seeing someone who looked like her, doing what she wanted to do, truly shifted her perspective.