Building Bioscience at USC
Through generous gifts and visionary leadership, engineering and health initiatives take shape across the university.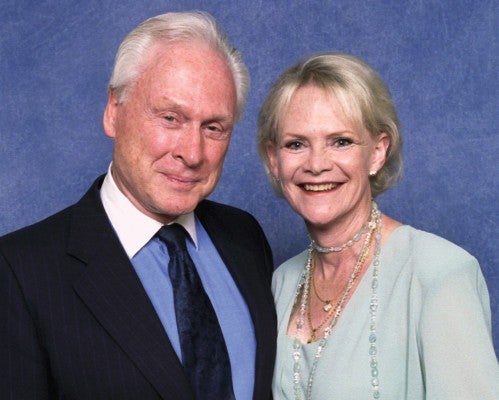 If anyone understands how science and engineering are coming together to improve lives, it's Malcolm Currie.
Among the highlights of his long career, the engineering physicist and USC trustee headed research and development for scientific and medical devices at Beckman Instruments, oversaw research and systems development for the Defense Department as under secretary of defense, and led Hughes Aircraft Co. So when he and his wife, Barbara, recently donated $10 million toward the endowment of the Keck School of Medicine of USC and construction of the USC Michelson Center for Convergent Bioscience, it was an important stamp of approval for USC's accelerating efforts in medicine and biotech.
The Curries' gift will be recognized with the naming of the new 450-bed Health Sciences Campus student residence hall that will open in 2016. A few miles west, at the University Park Campus, the lobby of the USC Michelson Center will also bear the Currie name.
The gift is one of many that are building fundraising momentum at the medical school. Last fiscal year the school's donors contributed $200 million, the most since 2011. The donations boost the Campaign for USC, a multi-year effort that seeks to raise $6 billion or more to advance USC's academic priorities and expand the university's positive impact on the community and world. The campaign has raised more than $4.7 billion.
At the same time, Keck Medicine of USC, the university's medical enterprise, is expanding rapidly. It has added satellite offices and forged partnerships with local hospitals across Southern California. And energy is building behind a movement to create a biomedical research corridor anchored by the Health Sciences Campus, building on the assets of the Keck School of Medicine, LAC+USC Medical Center and pharmaceutical firms.
"In the coming century, we will see society's greatest technological advances at the convergence of science and engineering," says USC President C. L. Max Nikias. "This is why support from visionary philanthropists such as Malcolm and Barbara Currie is so important—it ensures the university's leadership in this vital research frontier, and helps humanity benefit from the exceptional innovations that emerge."