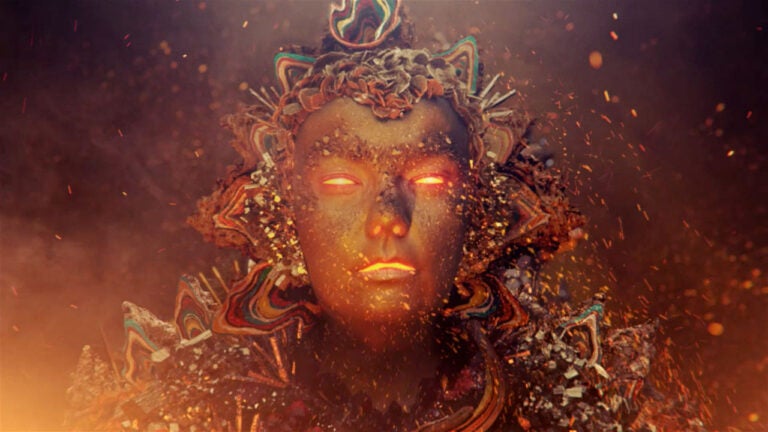 Designers and artists are creating careers of the future
Technology changes, but great design is timeless, say USC Roski grads
Artists and designers, aided by fast-moving technology, increasingly are finding jobs in categories that didn't exist a decade ago — creating huge, digitally printed posters that hang down the sides of skyscrapers, for example. Or crafting make-believe video environments for cutting-edge performers like Björk. Or producing graphically fanciful children's programs for a Disney cruise ship.
All three are examples of jobs held by graduates of the USC Roski School of Art and Design, which changed its name last year from the USC Roski School of Fine Arts partly to reflect the impact of design at the school.
The technology will always change. Your eye won't.

Andrew Huang
As USC Roski lecturer Jeffrey Cain explained, the school strives to give its students a design vocabulary that is adaptable to whatever new technologies or disciplines may emerge.
"We encourage them to be smart designers first," said Haven Lin-Kirk, associate professor and design area head.
Andrew Huang '07, a filmmaker and artist who has directed visually stunning music videos for Sigur Rós, Atoms for Peace and Björk, said that students who are open to trying new mediums can "create a job for [themselves] that may not even exist at the moment."
Huang, Chris Hemingway '07, a Los Angeles-based art director who designs entertainment advertising — including gigantic posters for the sides of buildings — and Karen Leung '07, who works for Walt Disney Imagineering, are featured on a new video for USC Roski that focuses on preparing for careers in the fast-evolving creative frontier.
"The technology will always change," Huang said, echoing what a visual effects manager told him. "Your eye won't."
Hemingway, who has designed posters for Game of Thrones, Scott Pilgrim vs. the World and Sons of Anarchy, among others, said, "If it weren't for USC Roski, I wouldn't be doing what I'm doing."
USC Roski offers a BA and BFA at the undergraduate level, and an MFA and Master in Curatorial Studies. The interdisciplinary study at USC Roski has played a key role in upholding the school's reputation for producing influential alumni across a constellation of creative industries, resulting in top rankings for multimedia and visual communication.