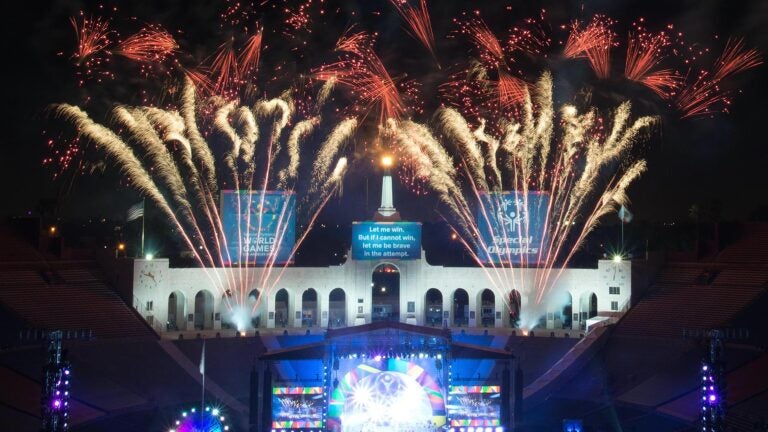 A monumental milestone: Coliseum groundbreaking was 100 years ago
Ground broke on Dec. 21, 1921, and the stadium has been a part of the Trojan Family ever since. Learn some fun facts about "the greatest stadium in the world" and see historic photos of its past.
How time flies when you're an icon: On Dec. 21, 1921, groundbreaking ceremonies were held for the Los Angeles Memorial Coliseum, and it has been part of the Trojan Family ever since. Here are some fun facts about "the greatest stadium in the world" — and we're not just saying that because USC manages the place).
---
HISTORIC PHOTOS: Commencement in the coliseum, 1923-1950.
---
HOME OF THE TROJANS:
The stadium opened in 1923 and has been home to USC football ever since.
More than 36 million people have watched the Trojans play there.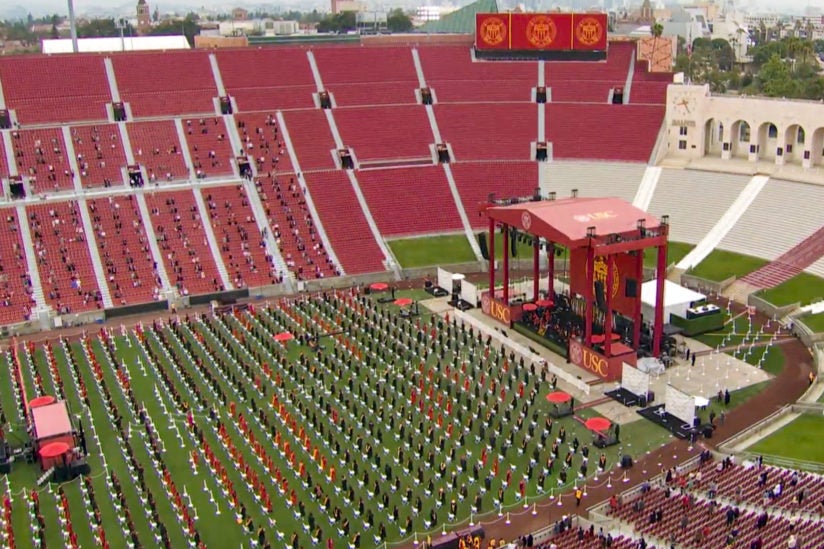 AND OTHER TEAMS, TOO:
The Trojans currently share the stadium with Major League Rugby's L.A. Giltinis.
The Los Angeles Rams made the Coliseum their home twice — from 1946 to 1979 and from 2016 to 2019.
Other teams that have called the Coliseum home include the UCLA Bruins, the Los Angeles Dodgers — yes, it's been a baseball stadium, too — and the NFL's Chargers and Raiders.
BIG GAMES:
The Coliseum is the only stadium in the world to have hosted the World Series, Super Bowl and Olympic Games.
In 2028, it will become the first venue anywhere to host events for three Summer Olympics.
The stadium also hosted the Special Olympics World Games in 2015.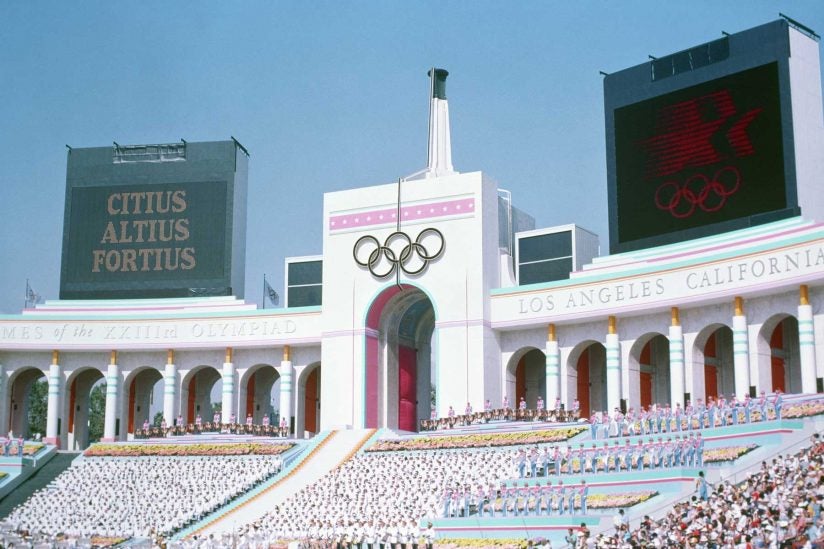 BIG CROWDS:
On March 29, 2008, the Dodgers and the Boston Red Sox set a Guinness World Record for the largest attendance ever at a baseball game with a Coliseum crowd of 115,300.
The largest-ever crowd at the stadium numbered 134,254 people at the 1963 Billy Graham Crusade.
Seating capacity for USC football is now 77,500 (down from 92,348) after the most recent renovation.
LOOKS FAMILIAR:
The stadium has been featured in films ranging from Buster Keaton's Three Ages in 1923 to Heaven Can Wait and Escape from L.A.
The Maze Bank Arena in Grand Theft Auto San Andreas and Grand Theft Auto V bears a striking resemblance to the Coliseum.
NUTS AND BOLTS:
The Coliseum cost about $955,000 to build (roughly $15 million in today's dollars).
USC spent $315 million to renovate the facility from 2017 to 2019.
The facility is jointly owned by the city, county and state and is managed and operated by USC under a 98-year lease that extends through 2111.