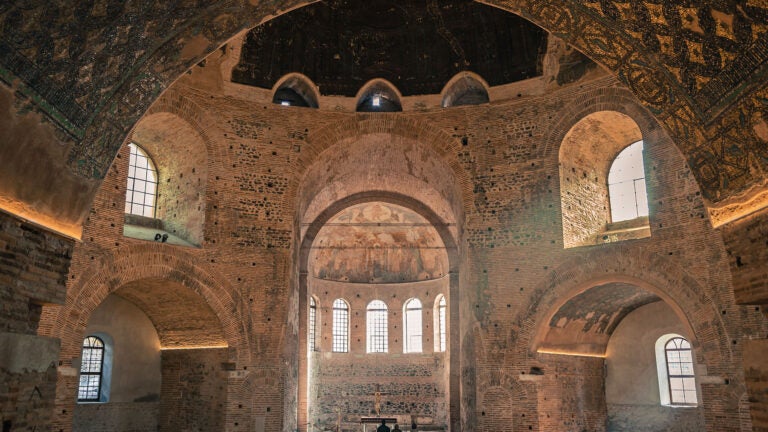 Hear the 'Google Earth' of sound in virtual acoustic museums
Explore researchers' trek to capture the sounds of historic Byzantine churches on Escape Velocity, a new USC Viterbi podcast
Engineering may seem like the stuff of, well, engineers. Escape Velocity, a new podcast from the USC Viterbi School of Engineering, brings it closer to home.
The podcast explores the intersection of engineering and everyday life — the extraordinary with the mundane, and often the mundane with the impossible.
It's based on the premise of Engineering + — the idea that engineering is one of the few disciplines that escapes its confines and crosses into virtually every area of our modern lives.
Are computers changing human character? Can we download dreams? Can people really live in space? Do engineers think beyond science? Those and a multitude of other questions — entertaining, strange, topical and complex — are just a few of the topics explored by the students and faculty of USC Viterbi.
In one episode, an international team of researchers traveled to Greece, where they captured the ethereal sounds of ancient Byzantine churches. With ancient sites disappearing in conflict zones, they wondered: "What if their sounds didn't die?
A team led by Chris Kyriakakis, founding director of the USC Immersive Audio Laboratory at USC Viterbi, and Sharon Gerstel, UCLA professor of Byzantine art and archaeology, visited the municipality of Thessaloniki.
What they found will likely change the way you think about sound and space.