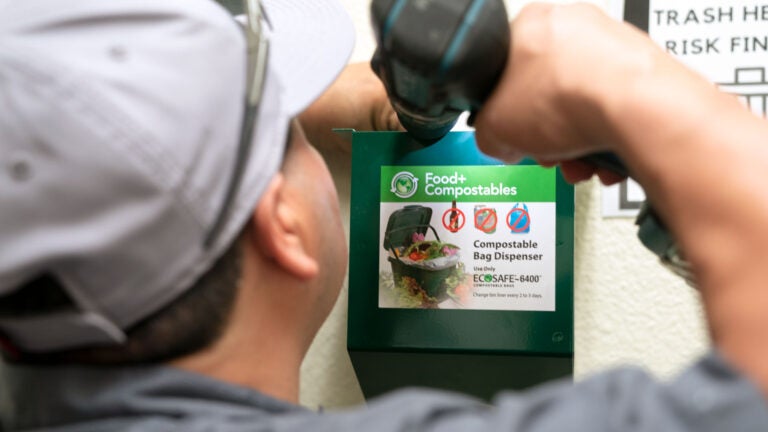 Composting is the next sustainability step for USC residential living
Collection bins are being installed at numerous residential colleges, with the goal of making composting easy for students.
Leftover food will be less likely to end up in the garbage at USC Housing as compost collection bins are installed at university-owned housing.
Troy Hall and New North Residential College are among the most recent additions to the list, which already includes Marks Tower, Parkside Apartments, Nemirovsky and Bohnett residential colleges and several other student housing facilities.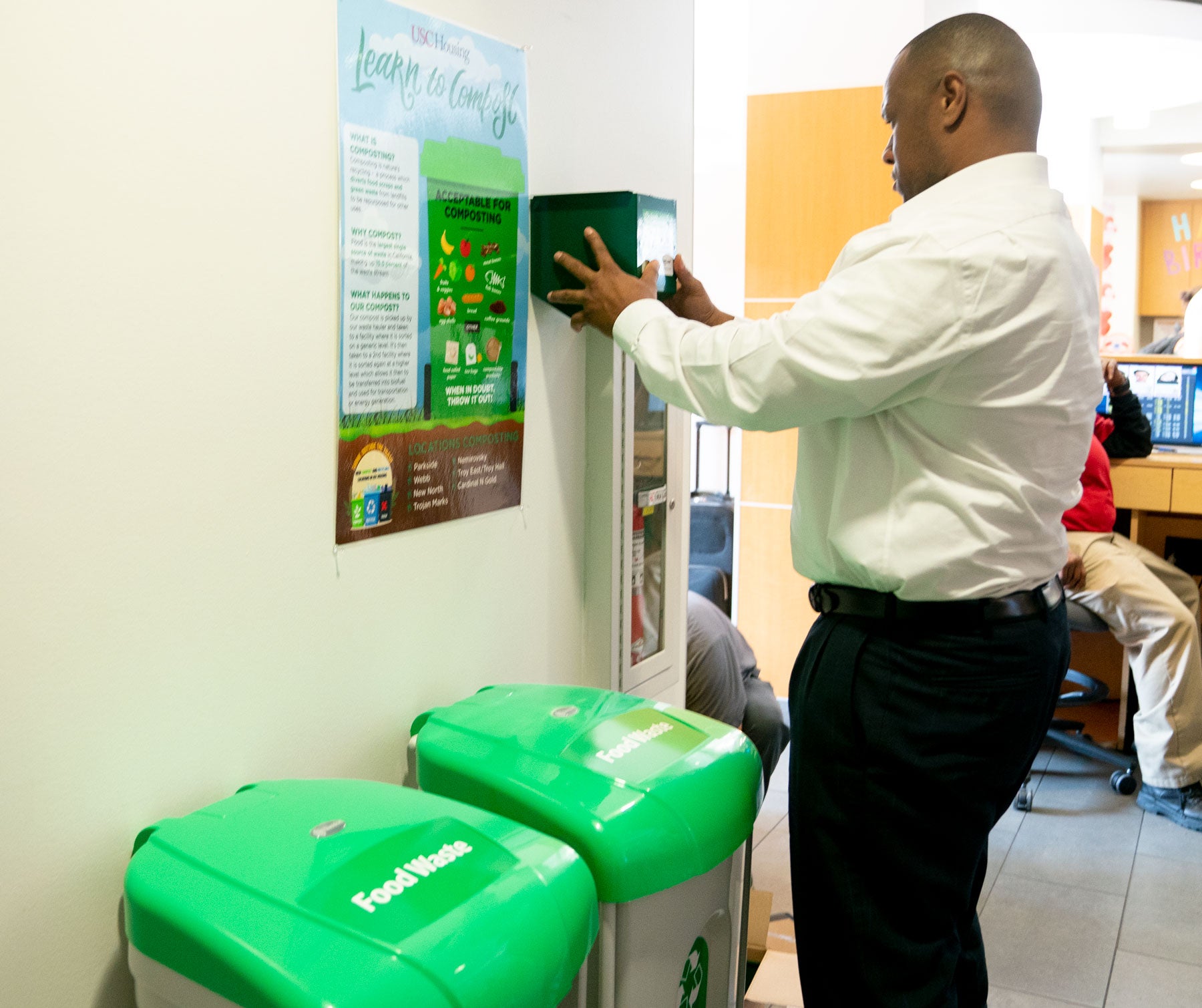 USC Housing has installed 40 bins so far, and plans include 20 more. They're compact and can be installed in about an hour. Their purpose is to collect, rather than compost. The materials are taken elsewhere to be sorted and eventually transformed into biofuels for transportation or energy production.
"There are so many students who want to participate now, so we're opening it up to more," said Nichelle Mitchell-Huizar, a program administrator with USC Housing. "Cities are pushing composting more, so we are moving with the same plan."
Eggshells, food scraps, bread, coffee grounds, tea bags, fruits and vegetables are on the list of compostable items. Posters placed near compost stations advise, "When in doubt, throw it out!"
"Students are starting to pick universities based on whether they're sustainability leaders," said Undergraduate Student Government Sustainability Director Isabella Caltabiano. "The inauguration of President Folt has created an environment where students are being listened to. We're growing into this."