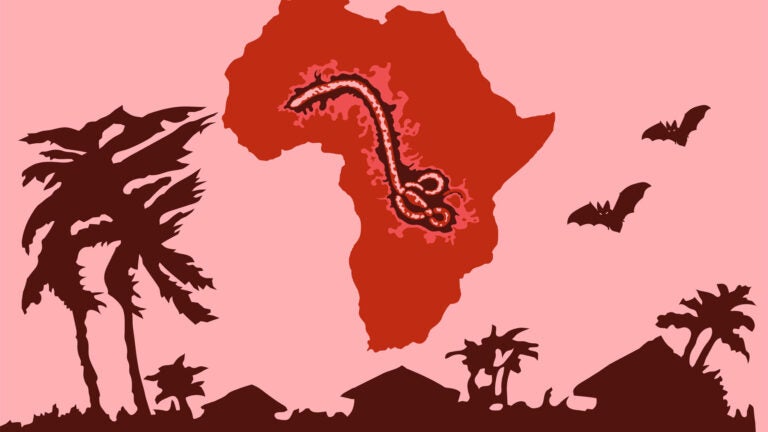 Disease detective tracks bats — and possible rabies or Ebola — in a cave
Globetrotting doctor has trekked through the Nigerian rainforest and scaled 40-foot-high boulders to combat infectious diseases
Think of Neil Vora as a disease detective.
On one recent case, he cautiously moved inside a cave as daylight dwindled until the interior was pitch black. Sensing movement at his feet, he switched on his flashlight and saw that the floor was overrun by frogs, lizards and giant bugs. And that wasn't all.
"There were bats flying everywhere," he said. "As I got deeper and deeper inside the cave, I felt liquid dripping from the ceiling. I didn't know if it was condensation or bat urine."
A physician and epidemiologist with the Centers for Disease Control and Prevention, he had trekked through the Nigerian rainforest and scaled 40-foot-high boulders to reach this remote cave in rural Ondo State. Vora's focus is combating emerging infectious diseases, and he had come to this part of West Africa to investigate an annual festival of bats — mammals known to carry a range of deadly viruses, including Ebola and rabies.
Disease detective: safety first for Vora's team
For Vora and his team — fellow CDC researchers and local scientists — safety was a priority.
Before entering the cave, they donned biohazard suits that included masks, respirators, gloves and gowns.
"Basically, you don't want to expose in particular your eyes, other mucus membranes such as your mouth, and your lungs, to the potential sources of infection," Vora said.
But the local men taking part in the festival took no such precautions. Instead, they ran into the caves, sometimes shirtless or even barefoot, to capture all the bats they could, usually with bare hands.
"They would take tree branches, swing them and knock bats out of the air, and then pick them up," Vora said, noting that once caught and killed, the bats were cooked and eaten. Some were sold in markets, others were sacrificed by local priests.
By taking samples from the bats and from consenting locals who had participated in the festival, Vora's research will show whether people became infected after being bitten or scratched by bats carrying a dangerous virus or bacteria. Final results are still pending, but the tests showed that some bat festival participants were exposed to certain types of bacteria. The investigation demonstrated that this type of activity involves risk, and it's very important that people engaging in it take the necessary precautions so they don't get sick and then potentially infect others.
Vora said that sometimes people wonder why the U.S.-based CDC cares about what's happening in a remote region of Nigeria.
"Our perspective at CDC is that a health threat anywhere is a health threat everywhere because an infectious disease is only as far as one plane ride away," he said. "It's in the interest of the U.S. to build health security around the world."
Spearheading the battle against Ebola and Zika
Vora is posted at New York City's Department of Health and Mental Hygiene, where he focuses on infectious disease preparedness and response. He was also involved in the 2014 CDC Ebola response in Liberia, working with a local health department in a rural part of the country to identify people who had been exposed to the deadly virus that killed more than 10,000 people in West Africa, many of them doctors and nurses.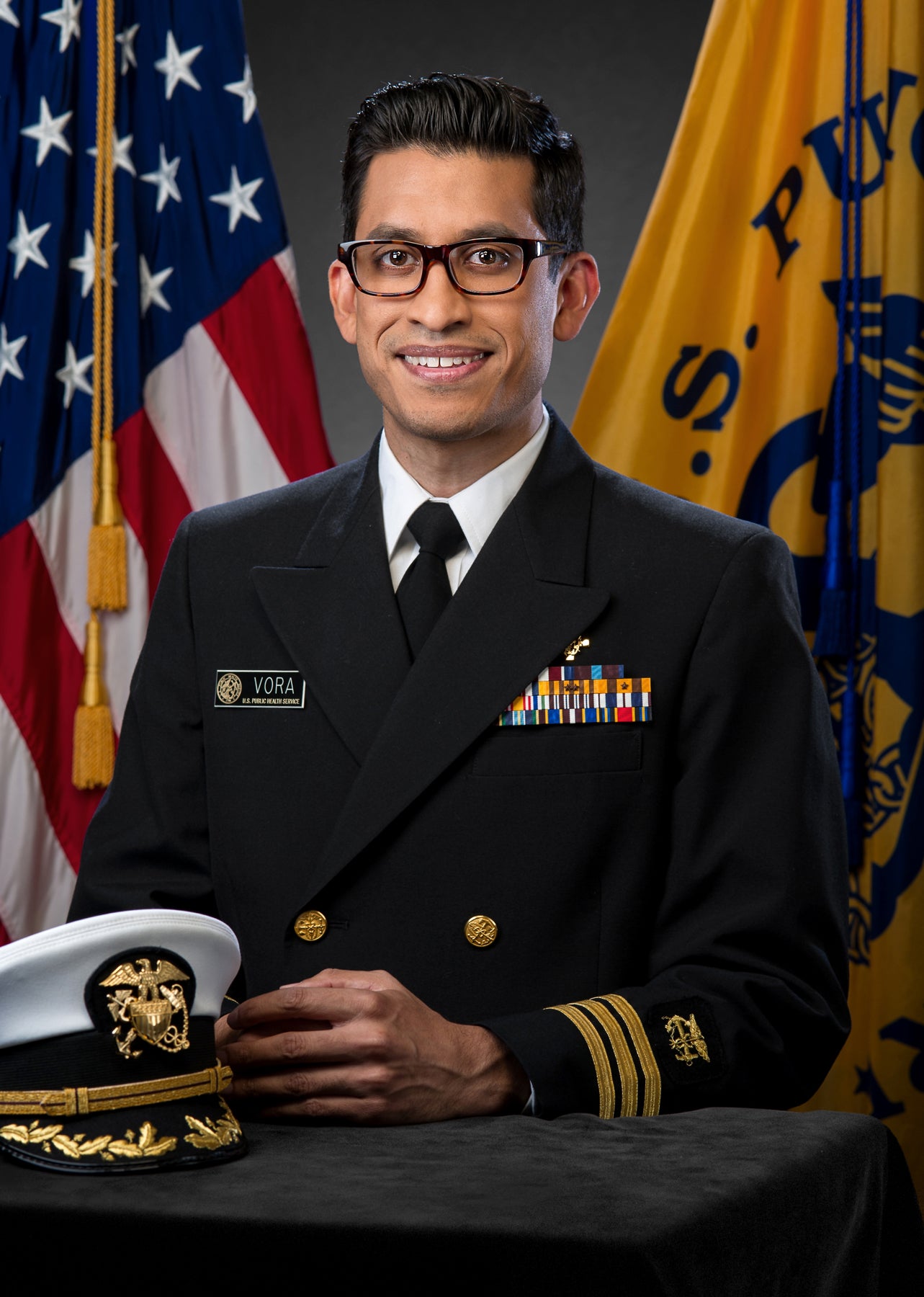 "The reality is that even before this major outbreak, we knew how to stop epidemics such as this," Vora said. "It comes down to rigorous public health, but unfortunately in the case of West Africa, a lot of the health care systems were just overwhelmed. People were getting sick even when they were going to a health care facility to get help. It was a tragic situation."
In 2015, Vora oversaw the active monitoring of Ebola in New York City in which more than 5,000 people were kept under observation for signs of the deadly virus. It was, he pointed out, a pivotal program because it allowed the U.S. to keep borders open so health care and aid workers could continue to travel and do humanitarian work, fighting Ebola at its source.
The following year, Vora set up a Zika testing coordination program in New York City. As a commander in the Commissioned Corps of the U.S. Public Health Service, he also deployed to lead a service access team to assist evacuees after Hurricane Maria in 2017.
Parent plants a seed
Born in Miami, Vora moved to Saudi Arabia with his parents at age 3 when his father, a pharmaceutical scientist, joined a government-run hospital there. As a teen, he watched the 1995 film Outbreak with his father, who still bore the scars from the smallpox he had contracted as a child.
"I saw these people wearing the spacesuits and dealing with dangerous diseases," Vora said. "I loved the idea of doing that, and my dad then told me about the CDC's Epidemic Intelligence Service. He planted that seed in my mind."
At 15, Vora moved to London to attend boarding school.
Aware from a young age that he wanted to go to medical school, he applied to the USC Dornsife Colllege of Letters, Arts and Sciences to attend its Baccalaureate/MD program. (The program has since been replaced with comprehensive pre-health advisement services.)
A USC Renaissance Scholar, Vora graduated with a double major in biology and international relations with a minor in philosophy in 2004. The opportunity to cross academic disciplines and engage in a wide variety of academic pursuits set the foundation for his current career.
"I draw upon those different fields in my work on a regular basis," he said. "I love my work. I think it's a great opportunity to have a meaningful impact. It's also intellectually very gratifying. … On so many levels, I think it's one of the best jobs in the world."