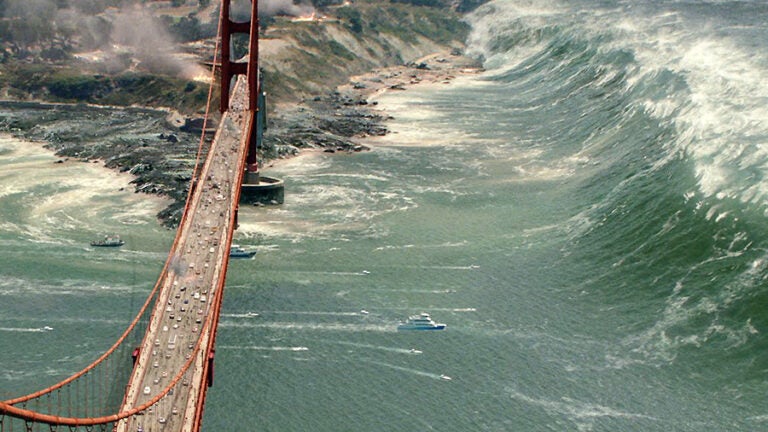 Earthquake experts weigh in: San Andreas a bit shaky
Would the 'Big One' live up to the Hollywood hype? Perhaps, but in different ways than the new movie suggests
The new disaster flick San Andreas takes a harsh look at what might happen if the largest earthquake in history struck the West Coast: crumbling skyscrapers, a towering tsunami and gaping gashes in the ground.
But could it ever really get as bad as this worst-case scenario? USC earthquake and preparedness experts got a sneak peek at the movie and found it overstates some dangers but understates others.
Earthquake size: "The earthquakes are too big. They have a 9.1 and a 9.6, and the largest earthquake that the San Andreas Fault can support is about an 8.0," said Thomas Jordan, professor of Earth sciences at the USC Dornsife College of Letters, Arts and Sciences and director of the Southern California Earthquake Center (SCEC).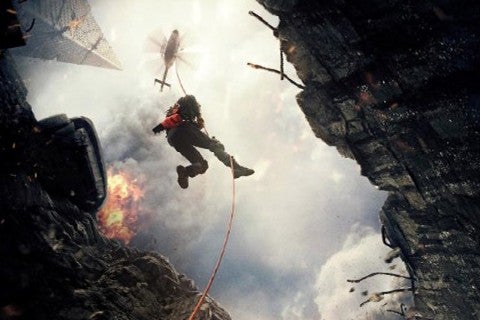 An 8.0 earthquake, while devastating, would be more than 200 times weaker than a 9.6 magnitude event.
San Andreas not a tsunami maker: A strike-slip fault such as the San Andreas cannot produce gigantic tsunamis as those seen in the movie or in real life in Japan and Southeast Asia.
'The faults that produce those types of events are offshore thrust faults," Jordan said.
Skyscrapers steadier than they seem: The movie, Jordan said, "exaggerates the potential damage to modern well-built structures."
Hidden hazards
As for dangers that the movie underestimates or overlooks completely:
soil liquefaction
landslides
fire
"One of the things we are most worried about is fire following earthquake. You actually can get firestorms that start to sweep across large sections of the city," Jordan said.
In U.S. Geological Survey simulations, an 8.0 earthquake on the southern San Andreas Fault would cause an estimated 1,600 multi-alarm fires across the Los Angeles basin — fires requiring responses from mutliple fire stations at a time when even the nearest station might lack water, fuel, personnel or viable roads.
Be prepared
Jordan credited the filmmakers for encouraging preparedness and earthquake awareness.
"They are hoping to inform the public about what they should do during earthquakes. They have sequences where people drop, cover and hold on," Jordan said. "Earthquakes have the potential of really huge damage in Los Angeles, and we have to keep that in mind."
As SCEC director, Jordan coordinates an international research program in earthquake system science that involves over 600 scientists at more than 60 universities and research organizations.
Mark Benthien, director of communications for SCEC, said that the movie's focus on downtown areas misses the reality for the vast majority of residents.
What most people are really going to be dealing with is their bookshelf falling on them, and that is a risk that you can actually reduce.

Mark Benthien
"The population of downtown Los Angeles and downtown San Francisco is less than 1 percent of the affected area of the movie," Benthien said. "What most people are really going to be dealing with is their bookshelf falling on them, and that is a risk that you can actually reduce."
Benthien, a White House Champion for Change, is one of the driving forces behind the annual Great ShakeOut earthquake drill. He encourages everyone to review the seven steps to earthquake safety. More information is available at earthquakecountry.org and in this video from the Federal Emergency Management Agency: