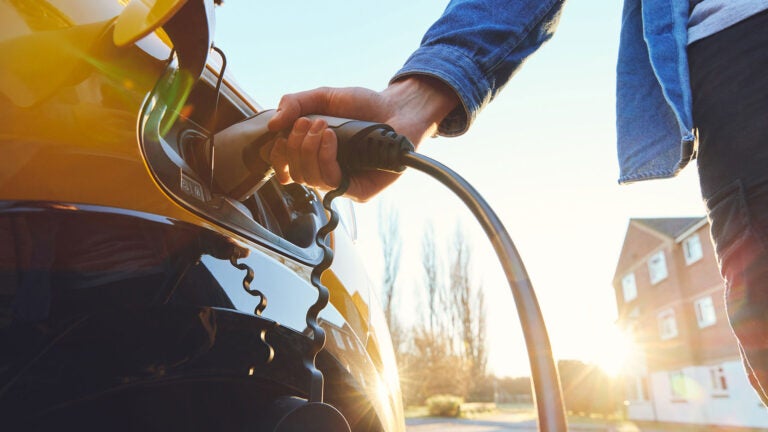 EPA looks to accelerate the EV transition, but California sets the pace
USC experts flag hazards ahead of state and federal emissions caps and a surge in the number of electric vehicles on the road.
The Biden administration is getting tough on carbon by steering the nation's automakers to build more electric vehicles, but USC experts predict the road to a cleaner, greener future will have plenty of obstacles.
For one, supplies for powering EVs do not come cheap, nor are they readily available. Lithium is favored for batteries because it is rechargeable, making it the most powerful and renewable energy source available today. But lithium-ion batteries are used to power nearly every device — from smartphones to cars. Demand for these batteries is sure to surge if the EPA adopts its newly proposed emission standards to put more EVs on the road.
The EPA proposal rolled out last week somewhat resembles California's rules because it puts pressure on automakers to ramp up EV production with tougher restrictions on tailpipe emissions. The agency is hoping two-thirds of all new U.S. cars will be electric by 2032; California is aiming for all-EV fleets by 2035.
The European Union also has adopted plans to incentivize manufacturing and sales of zero-emission cars, as have several other countries. Consequently, the World Bank anticipates a 500% spike in demand for lithium by 2050.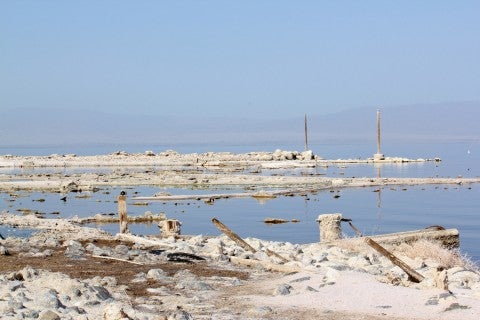 "To enable sustainable future production from local resources, the U.S. needs to reduce the amount of lithium used in batteries and/or seek alternative local sources of lithium," said Greys Soši?, the E. Morgan Stanley Chair in business administration at the USC Marshall School of Business. "While recycling is widely considered a potential alternative source of lithium, it would not be enough to fulfill such steep increases in demand."
Geothermal brine lithium recovery is one alternative. The process involves extracting battery-grade lithium from concentrated, mineral-rich saline solutions — natural geothermal brines — found in hot springs.
California, ready to launch its own tailpipe rules to reduce pollution in 2026, has already started exploring that option in the Imperial Valley's Salton Sea.
EV transition: Success requires changes to transportation, the grid and supply chains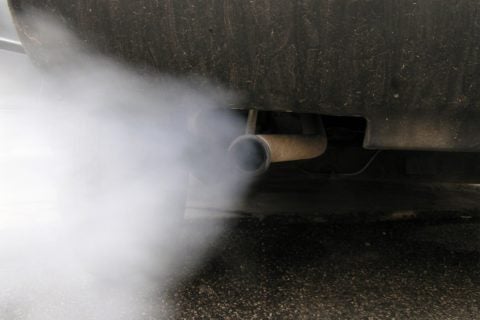 To global supply chain expert Nick Vyas, the transition to electric vehicles and meeting the EPA's emission standards by 2032 are ambitious goals that face significant infrastructure constraints.
"We have to think of this as an ecosystem with coordinated efforts between governments, industries and other stakeholders working to support the production, recycling and manufacturing of batteries and computer chips, along with the necessary investment in infrastructure," said Vyas, an associate professor of clinical data sciences and operations at USC Marshall.
"The need for significant changes to the existing transportation infrastructure and upgrades to the power grid to support the increased demand for electricity also highlights the enormity of the task."
Buyers might be ready for EV transition, but power grids need a tune-up
More EVs on the road means more chargers will have to be installed across the country. That could further strain regional power grids.
As its name implies, the Golden State has the unique advantage of abundant resources for solar generation that keep the grid clean during the daytime. But as the sun goes down, the grid's natural gas-fired generators have to come online quickly to meet electricity demand — so choosing when we charge our EVs will be of growing importance for both emissions goals and grid reliability as more of these cars enter the market, said Kelly Sanders, the Dr. Teh Fu Yen Early Career Chair and an associate professor of civil and environmental engineering at the USC Viterbi School of Engineering.
"If done well, EVs could be an important tool for transitioning to a cleaner grid since well-timed charging can help us support more variable renewable sources like wind and solar," Sanders said. "If done poorly, EVs could add a lot of stress to a system that is already challenged by weather extremes."