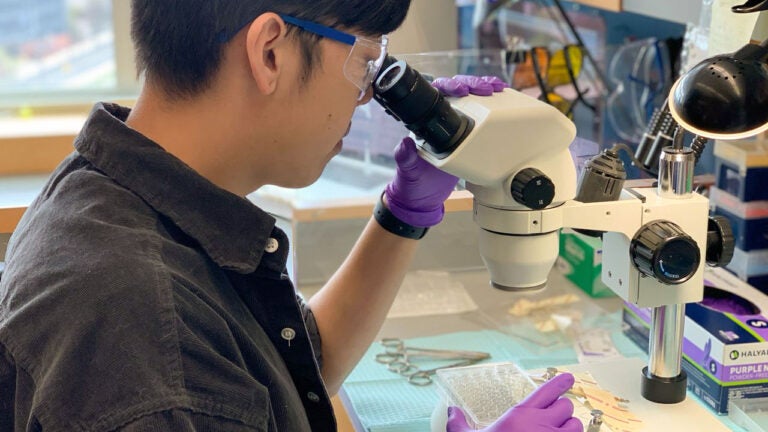 USC-educated immunobiologist receives prestigious Soros Fellowship
Eric Hoyeon Song, who graduated from USC Dornsife with a bachelor's in biochemistry, is one of 30 academics to receive the 2020 Paul and Daisy Soros Fellowship for New Americans.
By his own admission, USC alumnus Eric Hoyeon Song was not a "model student." His resume might beg to differ.
After graduating from the USC Dornsife College of Letters, Arts and Sciences in 2014 with a bachelor's degree in biochemistry, Song went on to earn his master's in biotechnology from Johns Hopkins University before attending Yale University, where he is currently pursuing a medical degree and a doctorate in immunobiology.
As if that wasn't enough, earlier this month Song was named as one of 30 academics — from over 2,000 applicants — in the country to receive the Paul and Daisy Soros Fellowship for New Americans, a $90,000 merit-based fellowship for immigrants and children of immigrants who are pursuing graduate school in the United States.
"I always thought fellowships were for people with pristine backgrounds," Song said. "I was already very surprised to get an interview. When I was at the interview, everyone was so impressive, and I thought, 'Wow, I definitely do feel a little bit out of place here.'"
From his lab in New Haven, Conn., Song said the reality hasn't quite hit yet. But rather than continue to speak about his surprise or the honor of receiving such a fellowship, Song thanked the people who got him here — from professors to his own family.
"I think I've been very fortunate to have a select number of people who lifted me up to the next stage of my life and my career," he said.
Soros Fellowship recipient and family experienced culture shock in America
Along with his parents and younger brother, Song, 30, immigrated to the U.S. from South Korea when he was 8 years old, settling in the Orange County city of Buena Park. His father commuted into downtown Los Angeles every day to work at a warehouse for a sock company while his mother had a small stall at a swap meet — a shift from their previous occupations in South Korea.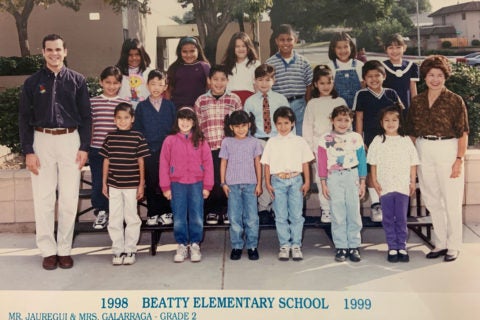 Both of his parents earned degrees from major universities there, and prior to emigrating, his mother worked as a teacher and his father worked for LG. Looking back, Song said he has a greater appreciation for what his parents sacrificed to build a life for him and his brother.
"I think they lost a sense of their identity" working their first jobs in the U.S., Song said. "They now have re-found themselves in America, and they're more established and doing well again. Now I can appreciate how much they've sacrificed in order for us to be able to have this opportunity."
His parents now own and operate a GNC franchise, and while they worked tirelessly to make their way in a new country, Song faced his own set of challenges. As the new kid in a school where he didn't even speak the language, he not only had to adapt to the American school system but American culture as well. One of his earliest memories, and his first major culture shock, came when he experienced his first Halloween.
"The concept was so weird to me because everyone was dressed up and walking around school, asking for candy from all the adults," Song said with a laugh.
Given the fact that he did not speak the language, Song was placed in an ESL classroom, where he said he was the only non-Spanish speaking student in the class.
"I remember learning so much Spanish in that class," he said. "It's kind of a very weird experience, learning about the U.S. but not really English, just about what a mixed culture America is."
From cystic fibrosis to COVID-19 immunity, USC alum tackles biological challenges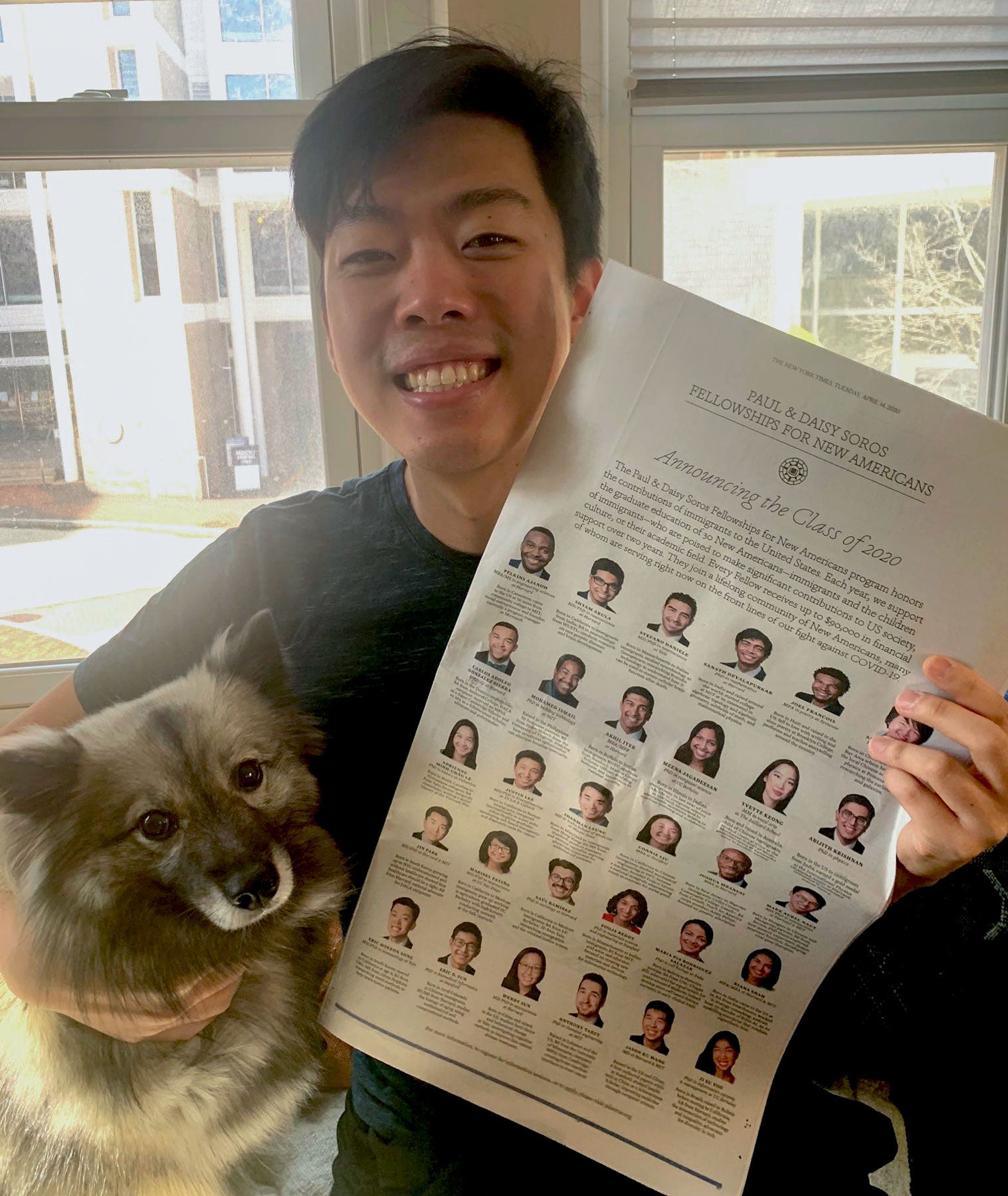 While at USC, Song started Project L, a nonprofit that used art classes to teach children about chronic diseases and the children living with them, all while raising money for disease research. Song said he took a particular interest in cystic fibrosis, which would carry to both his programs at Johns Hopkins — where his research focused on optimizing gene delivery methods to help brain tumor and cystic fibrosis patients — and Yale — where he researches brain tumors with an additional immunological perspective.
Because of the COVID-19 pandemic, Song said his lab has had to switch gears. The lab now is studying viral immunity and testing samples of patients with COVID-19. With friends in the medical community on the front lines of the pandemic, Song said he and everyone else at the lab are simply trying to do their part in this fight.
"We're not trying to come up with a cure," he said. "We're trying to help, or at least come up with ideas to get to the next step of understanding how we might be able to create a vaccine or therapies that can help the patient."
Once the dust settles, Song said he wants to one day run his own lab to study different diseases, particularly those of the brain. Perhaps more importantly, he wants to become like the professors that mentored him throughout his academic career.
"I've always had a chance to be mentored at USC and Yale," he said, "so that's the ultimate goal."