Los Angeles in Books, Movies and Song
USC experts on local lore give their lowdown on Los Angeles culture.
Where do you begin to capture the essence of a place that has been interminably referenced in popular culture? Does it start musically—with the Doors' "L.A. Woman" or Tom Waits growling about "Heartattack and Vine"? Maybe it's Randy Newman's tongue-in-cheek anthem "I Love LA."
USC Trojan Family Magazine asked six faculty members to settle that question and many more: What are the films, books, places and moments that define USC's home of Los Angeles? The faculty members come from vastly different backgrounds, but they all live in Los Angeles and have long thought about the ethos of this enigmatic place.
Five LA Books That Everyone Should Read
Ask the Dust
by John Fante
"Fante chronicles life in Bunker Hill in 1930s downtown. A great coming- of-age story in the early history of Los Angeles."
A Single Man
by Christopher Isherwood
"It anticipates multicultural LA in every way. Breezy, beautiful, poignant."
Play It As It Lays
by Joan Didion
"It's more of a Hollywood book than an LA book. It really captures the culture of late 1960s Hollywood."
If He Hollers Let Him Go
by Chester Himes
"This is a furious book about black LA in the 1940s—the literary equivalent of Boyz N the Hood. Himes tells a history of LA that you can't find anywhere else."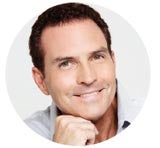 Love, West Hollywood: Reflections of Los Angeles
Edited by Chris Freeman and James J. Berg
"A collection of very personal stories that sheds light on the history of gay LA. Contributors range in age from 16 to 85."
—Chris Freeman, associate professor (teaching) of English at the USC Dornsife College of Letters, Arts and Sciences. Freeman teaches USC's popular "Los Angeles Stories" class. He fell in love with Los Angeles when he first came to the city 20 years ago.
A Defining Cultural Moment: Marvin Gaye Sings the National Anthem
"In 1983, Marvin Gaye strolled out to sing 'The Star-Spangled Banner' at the 'Fabulous' Forum in Inglewood for the NBA All-Star Game. Cool as a polar bear's toenails, rocking a slick double-breasted suit and wearing a pair of mirrored sunglasses, Marvin infused this ritual of American sports with a laidback yet soulful essence, while casting a musical spell over the crowd. This fusion of hipness and basketball was now cast in stone. At the height of the Reagan era, Marvin Gaye had remixed the American Dream with his voice, turning what could have been another clichéd performance into one for the ages. As he reached the last verse, some shouted, while others clapped along in unison. The All-Stars gathered on the floor were most visibly moved. Suffice it to say, Marvin Gaye had taken the Forum to church.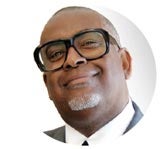 "Viewers fully recognized that they had just witnessed history. Then-Lakers Coach Pat Riley,who was coaching the Western Conference All-Stars that day, would say later of Gaye's performance: 'When he took off, I morphed into an American.'"
—Todd Boyd, the Katherine and Frank Price Endowed Chair for Study of Race and Popular Culture at the USC School of Cinematic Arts. A distinguished scholar, prolific author, ubiquitous media commentator, consultant and producer, Boyd is an expert on race, media, hip-hop culture and sports.
Ten Essential LA Films
LA Confidential
"Director Curtis Hanson provides a superb sense of place for the neighborhoods of 1950s LA."
The Changeling
"This uncelebrated Clint Eastwood movie captures the fascination and dark mysteries of LA in the 1920s."
Chinatown
"Roman Polanksi's powerful tale of the early development of Los Angeles and its love-hate relationship with water."
The Big Sleep
"Howard Hawks, William Faulkner and Leigh Brackett adapt the Raymond Chandler novel set in LA, and the cast is great, with memorable performances by Humphrey Bogart and Lauren Bacall."
Kiss Me Deadly
"This classic Mike Hammer detective story has so many great LA locations, especially in Bunker Hill, that were later destroyed in the 1960s."
Rebel Without a Cause
"People often don't think of this as particularly an LA movie, but it brilliantly captures the youth and car culture of the city in the 1950s."
Boogie Nights
"A compelling rendering of the glitz and shadows of Valley culture."
He Walked by Night
"This late 1940s film features Richard Basehart as a criminal fleeing through the sewers and underground tunnels of LA and includes a young Jack Webb well before his work on Dragnet."
Mulholland Drive
"David Lynch's ambitious movie is about the dream and myth of Hollywood. I really like his use of garden apartments, which are so typical of LA."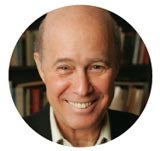 "Ridley Scott uses iconic places—the Eastern Columbia Building and Frank Lloyd Wright's Ennis-Brown House stand out—to create a Los Angeles of the future."
—Leo Braudy, University Professor and Leo S. Bing Chair in English and American Literature at the USC Dornsife College of Letters, Arts and Sciences. Braudy is among America's leading cultural historians and film critics.
Ten Iconic LA Albums
Bopland, The Legendary Elks Concert (1947)
"A rare live glimpse of one of the most legendary nights in Central Avenue jazz history, featuring the breakout horn battle between Dexter Gordon and Wardell Gray that helps cement LA as a bebop laboratory."
The Beach Boys, Smile (1966-67)
"The Brian Wilson and Van Dyke Parks masterpiece of hallucinatory sandbox pop—'a teenage symphony to God'—that is still best known as the most influential unreleased album of all time."
The Byrds, Sweetheart of the Rodeo (1968)
"The album that transitioned LA out of urban jingle-jangle folk rock and into the desert twang of cosmic California country (not to mention laying the foundation for the cult of Gram Parsons)."
Aretha Franklin, Amazing Grace (1972)
"A shimmering emblem of LA's long gospel music history that was recorded at the New Temple Missionary Baptist Church and remains the top-selling gospel album ever."
Warren Zevon, Warren Zevon (1976)
"A sunshine-meets-noir song cycle of Western promise and failure that begins with Jesse James, heads into the 'mariachi static' of Echo Park, and ends pondering the Big One over margaritas in the Hollywood Hawaiian Hotel."
X
Los Angeles (1980)
"The galvanizing spark of the LA punk scene, produced by The Doors' Ray Manzarek, that served up a city on fire, nauseous and angry and a glorious mess."
NWA
Straight Outta Compton (1988)
"Equal parts South Central documentary, critique and mythology, the album that put gangsta rap on the national map and prophesied the LA uprisings five years later."
Los Lobos
Kiko (1992)
"The Chicano icons who once called themselves 'just another band from East LA' perfectly cap- tured LA as a corner of Latin American and Pacific Rim culture and aesthetics on this landmark mix of the real and surreal."
Jenni Rivera, Parrandera, Rebelde, y Atrevida (2005)
"The album that cemented Long Beach native Jenni Rivera as the Mexican-American queen of LA's banda and norteño scenes, loaded with narco fantasy, paisa party anthems and fierce bad-girl feminism."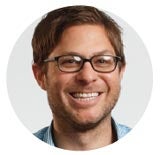 J. Dilla, Donuts (2006)
"A requiem collection of sly, soulful, and richly atmospheric instrumentals from the Detroit transplant who left an indelible mark on the sound of 21st century LA hip hop."
—Josh Kun, associate professor at the USC Annenberg School for Communication and Journalism. He recently collaborated with the Library Foundation of Los Angeles to create the Southern California Sheet Music Collection of the Los Angeles Public Library, which is featured in his new bookSongs in the Key of Los Angeles.
Where Do You Take Uncle Frank from Brooklyn?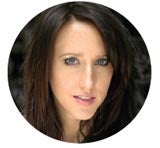 "When friends or family come in from out of town, my husband and I take them on a car tour. We start at Union Station, go north to Cesar Chavez, hang a left on Sunset, and continue to the Pacific Ocean. On the way back, we take Mulholland Drive until we reach the end and make our way back on Cahuenga. Along the way, you get a sense of the varied LA architecture, places and restaurants. You get a sense of the iconic neighborhoods of Hollywood, Echo Park or Beverly Hills. There's the Church of Scientology building, the Viper Room, Chateau Marmont, Rodeo Drive. The views from Mulholland Drive are spectacular—you're simultaneously looking at the Valley and at Los Angeles and the city feels so expansive and atmospheric. Driving is the best way to see LA, and this drive really shows you the city and its many contradictions—affluence and seediness, natural beauty juxtaposed to urbanity, the real Los Angeles and the imagined."
—Elizabeth Currid-Halkett, associate professor at the USC Price School of Public Policy. She has written extensively about arts, culture and economic development in LA and New York.
The Los Angeles You Never Knew
Musicians Union Hall, (Local 47), 817 Vine St.
"Local 47 was the first musicians union in the United States that, from segregated origins, became racially integrated. Local 47, the white or, more accurately, non-black union (it allowed Mexican Americans), was established in 1897; and Local 767, the 'Negro Local,' was formed in 1918. In recognition of the membership's general desire to eliminate segregation, both locals voted for amalgamation. On April 1, 1953, all Los Angeles union musicians became part of Local 47."
Downey Block, 312 N. Spring St.
"During the 1850s and 1860s, LA's indigenous people were routinely incarcerated for loitering, drunkenness and begging. On most Mondays, a local administrator auctioned of imprisoned Indians for one week of servitude. The ironically named California Act for the Government and Protection of Indians of 1850 allowed any white person to post bail for convicted Indians, whom he could then require to pay of the fine by working for him—a new form of slave labor. According to [historian] George Harwood Phillips, in 1850 the Los Angeles Common Council declared, 'When the city has no work in which to employ the chain gang, the Recorder shall, by means of notices conspicuously posted, notify the public that such a number of prisoners will be auctioned of to the highest bidder for private service.' The location is now the site of a federal courthouse."
America Tropical Oprimida Y Destrozada Por Los Imperialismos Mural, 644 1?2 Main St.
"America Tropical (for short) was painted by David Alfaro Siqueiros, one of the great Mexican muralists, and is considered to be the first outdoor public painting in Los Angeles. City elites wanted Siqueiros to depict a colorful (and apolitical) scene of Mexican peasant life that would appeal to tourists. Instead Siqueiros, who painted the mural while in exile in Los Angeles, featured a crucified Mexican laborer under the boot of U.S. capitalist interests. Within a week of its unveiling, it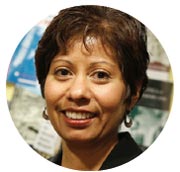 was whitewashed. In 2012 a viewing station and exhibit were completed that allow the public to learn more about the mural and its history."
—Laura Pulido, professor of American studies and ethnicity at the USC Dornsife College of Letters, Arts and Sciences, and a third- generation Angeleno. Pulido, with colleagues Laura Barraclough and Wendy Cheng, wrote A People's Guide to Los Angeles, which offers alternatives to LA's tourist destinations focused on power.