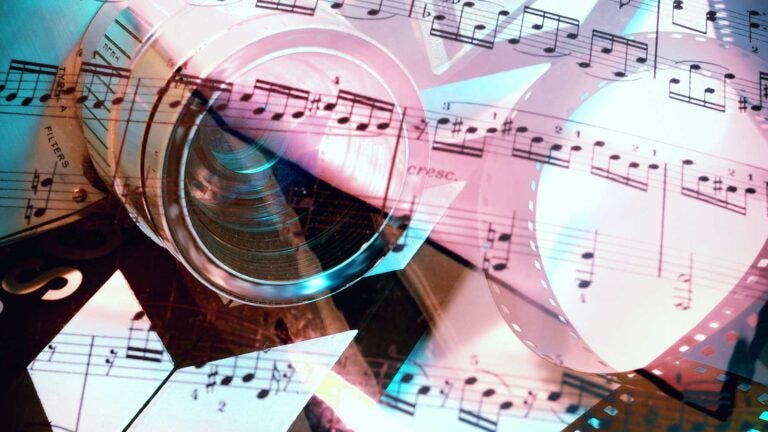 Film composers talk Oscars in KUSC conversations
Academy Award nominees — and an acclaimed violinist — sit down for chats with host Jim Svejda
KUSC announcer Jim Svejda tonight begins his annual hourlong interviews with composers nominated for the Academy Award for best original score.
The interviews, which are streamed worldwide at kusc.org, have been done at the station for at least 17 years. Svejda sits down with the composers, plays excerpts from the scores and then he and the composer chat about how the composer realized the objective of the film.
Although the interviews are later podcast, due to copyright restrictions, the podcasts cannot include the music excerpts. So listening to the live broadcast gives KUSC fans the full experience.
This year, Svejda snagged four of the five nominated composers. He wasn't able to schedule composer Mica Levi, who did the score for Jackie, but instead booked a two-hour interview with Billboard's top classical artist, violinist Anne Akiko Meyers, on that night.
Here is the week's schedule of interviews. Each begins at 9 p.m. PST:
Monday, Feb. 20: Justin Hurwitz (La La Land)
Tuesday, Feb. 21: Nicholas Britell (Moonlight)
Wednesday, Feb. 22: Thomas Newman (Passengers)
Thursday, Feb. 23: Violinist Anne Akiko Meyers
Friday, Feb. 24: Dustin O'Halloran (Lion)
In other pre-Oscar programming, the station will start its KUSC at the Movies promotion on Tuesday, continuing through the day of the Academy Awards telecast on Sunday, Feb. 26. The station will play film scores from classic and contemporary movies, including this year's Oscar nominees. The promotion will also be aired on Classical KDFC in San Francisco, the sister station to KUSC.
Classical KUSC, a listener-supported broadcast service of USC is the most listened-to public radio station of any kind in the country.