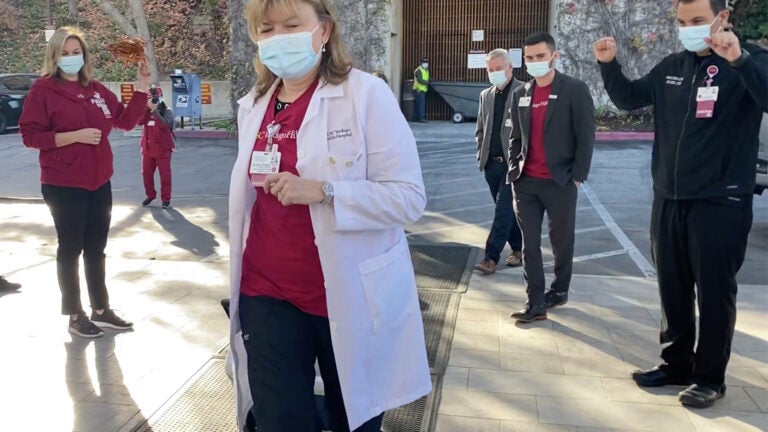 COVID-19 vaccines roll into USC health centers: Watch it in GIFs
Some 2,500 doses of extremely cold vaccines arrive to the sound of applause and The Spirit of Troy.
The first vaccines against the coronavirus arrived at Keck Medical Center of USC and USC Verdugo Hills Hospital on Dec. 17 against a backdrop of applause and some Trojan Marching Band tunes. With some 2,500 doses of the vaccines, Keck Medicine of USC staff then immediately started inoculating workers at greatest infection risk.
Watch a few of our favorite clips of the occasion (mood: jubilant) below.
To see a collection of videos of these moments, visit Keck Medicine of USC. And to hear directly from Keck Medicine health care staff about why they're choosing to get the vaccine, visit Keck Medicine's YouTube page.