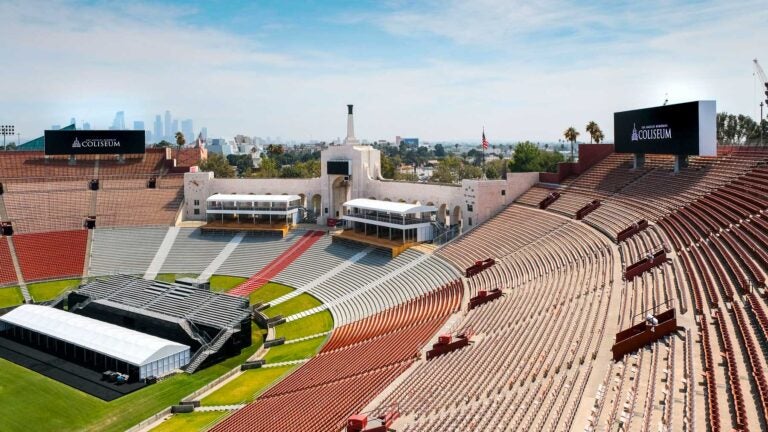 Football Saturdays bring game-day fun to USC campus and the Coliseum
Fans will notice a few small changes — and two huge new scoreboards — when the Trojans face Western Michigan in Saturday's opener
Football season means one thing (aside from Trojan victories): pregame traditions with Tommy, Tirebiter and tailgating on the USC University Park Campus. The Trojans start the 2017 season with three home games in a row, starting with the Sept. 2 opener against Western Michigan.
This year brings a few changes to fans who enjoy the lively atmosphere on campus and at the Los Angeles Memorial Coliseum:
• Tailgating and open containers are prohibited at USC Village, the new retail and residential development north of Jefferson Boulevard.
• USC is now a smoke-free environment. The policy applies to lighted cigarettes, cigars, pipes, electronic cigarettes, hookah or other lit products, and includes the use of any substance including tobacco, cloves or marijuana.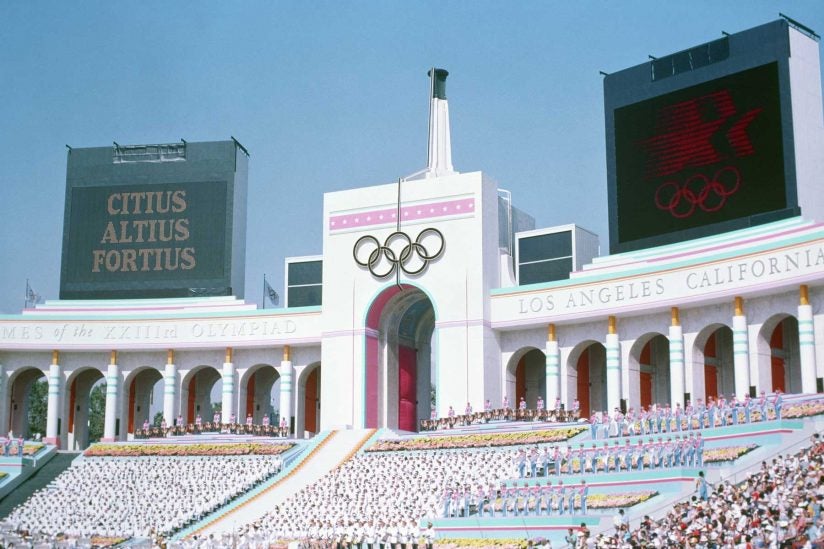 • The Coliseum is sporting two huge new east-end scoreboards. They replace smaller boards that were installed for the 1984 Olympics, and have allowed the Coliseum's historic peristyle to be restored to a more original appearance.
Family fun
The Trojan Family Game Day Experience, free and open to the public in Alumni Park, will again be offered at every home game. The family-focused space includes face-painting and games for kids, big-screen TVs tuned to college games, a variety of food and drinks (including the adult kind) and more.
RELATED: USC announces 2017 football schedule
To help minimize wear-and-tear on the university (not to mention the fans), on-campus tailgating will begin at 6 a.m. and close at kickoff. That's early enough to get fans ready for those 12:30 p.m. games and allow for a full day of fun if the season brings any 7:30 p.m. start times.
Who needs a permit?
Large tailgate parties on the USC grounds will continue to require tailgate permits. Medium-sized get-togethers need to register online, as will anyone planning to use USC electricity. Fans can register early and reserve a guaranteed space.
Glass containers will be prohibited for safety.
The tailgate policies apply to on-campus gatherings. Similar procedures will apply within the Coliseum fences but not at Exposition Park, which is not overseen by the university.