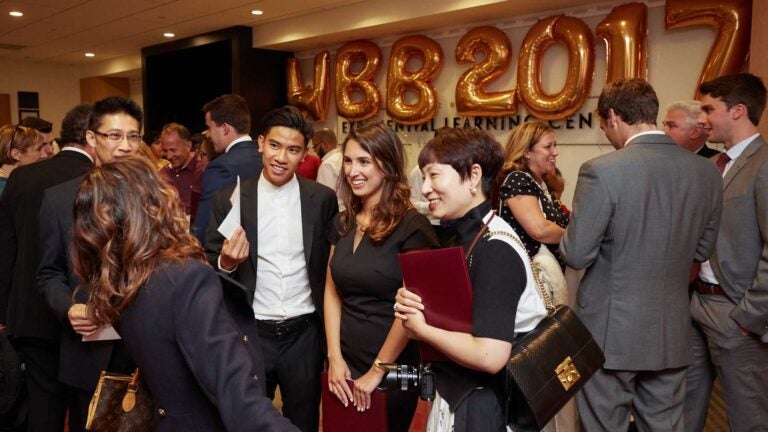 Global journey comes to a successful end for first World Bachelor in Business grads
Nobody quite knew how this bold idea would work — nearly four years later, the results are in
For Daniel Resch WBB '17, the biggest culture shock wasn't leaving his home on the Spanish isle of Majorca and coming to Los Angeles. It was the mindset of American college students that perplexed him.
"Everyone here was extremely driven in the professional sense," he said. "I had to Google what an 'internship' was. I thought college came first, then you work."
He caught on soon enough. And he donned regalia and walked along with his classmates in the USC Marshall School of Business undergraduate commencement ceremony as one of the first graduates of the World Bachelor in Business program.
But instead of claiming one degree, he would be taking three — from three business schools on three continents — which he had attended each of his previous three years.
The big difference
In 2013, the World Bachelor in Business program was jointly launched by USC Marshall, Bocconi University in Milan, Italy, and the Hong Kong University of Science and Technology. It was the first degree program of its kind and attracted international media attention.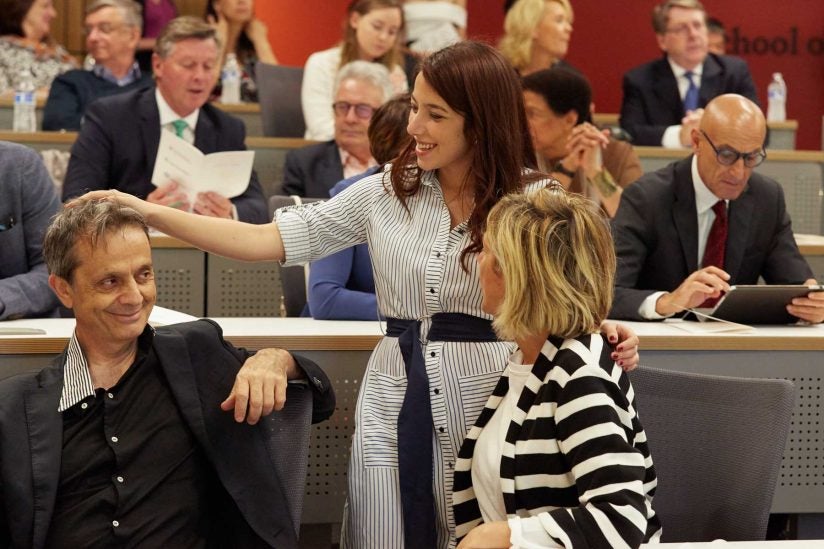 "'Unique' is an overused word, but the World Bachelor in Business program is arguably just that," said Gerald Giaquinta, associate professor of marketing and the academic director for the program. "It's not something that's been attempted by any other business school anywhere."
It was into this uncharted educational territory that Resch and 44 other freshmen arrived for their first semester at USC Marshall in August 2013. Although senior faculty and administrators at each of the three universities had spent more than three years hammering out details, nobody was quite sure how such an audacious idea would actually work in practice.
Students — who can apply through any of the three participating universities but have to be accepted by all three — spend the first year at USC, their second at HKUST, their third at Bocconi and then choose where to return for their fourth and final year. Each campus has a singular culture that presents challenges to the students above and beyond the academics.
A challenging second year
By many accounts, the second year is when things get serious. USC is a traditional American college campus, known for its football games, student clubs and leafy campus.
Unfamiliar, perhaps, to European and Asian students, but easy to adapt to and especially when classes are in English, a language everyone speaks.
Things get interesting when you get on that plane to Hong Kong.

Daniel Resch
"Things get interesting when you get on that plane to Hong Kong," Resch said.
Imagine. You're 19 years old and don't happen to speak Cantonese. You are responsible for setting up your bank account for the year, signing an apartment lease, signing up for classes. By yourself. The coursework also takes a turn for the quantitative and technical.
"It was very challenging. The few students who dropped out of the program did so in Hong Kong," Resch said. "It's not a program for everyone."
But that kind of intense, international learning curve is, at bottom, the central value proposition of the WBB.
"We all realized how much we'd grown when we returned from that year," Resch said. "We gained incredible confidence in ourselves and our abilities to navigate different scenarios and cultures."
For his final year, Resch chose to return to USC.
"For me, as for many internationals, it gives us the opportunity to apply for the OPT-Visa, which is a training visa that allows you to work for one year in the U.S. after graduation."
He was offered a job with Amazon in its London office, where he had been an intern previously. But he accepted a job with Deloitte in New York City and is excited to relocate there this summer.
Congratulations in three languages
Family and friends joined leaders and representatives from all three universities May 11 for a pre-commencement reception celebration.
"This is a really special day for us," said USC Marshall Dean James G. Ellis. "What we conjured in our minds seven years ago — you guys killed it. You did everything we thought you would do and then some. I could not be happier that we are all here today."
"I am incredibly emotional and lucky to be standing here in front of these students," said Stefano Caselli, vice rector for international affairs at Bocconi. "This is a room of pioneers. Your parents are pioneers for sending you to the WBB, and you are pioneers for having successfully completed it."
"You are ambitious and adventurous," Stephen W. Nason, Hong Kong University WBB director told the students and their families. "This experience will set you apart from others of your age."
Many parents had flown in to attend the ceremony. Ellis singled them out for their vote of confidence in a new and untested program. "Parents, thank you for sharing with us your greatest asset — your children."
"Looking back, this is the most valuable experience an 18-year-old could have had," Resch said. "Traveling with a number of very close friends, which is essentially what this program is, and learning and growing together, the WBB has truly changed everyone's lives."