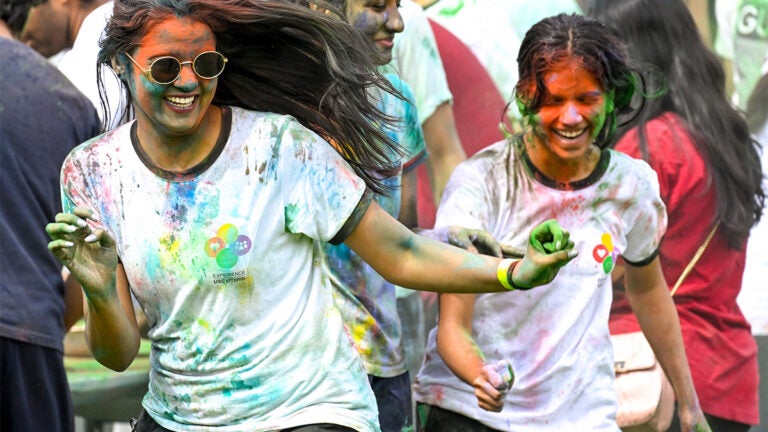 Heritage at the Heart of Trojan Life — In Photos
Relive some of our favorite moments from heritage months during the 2022-23 school year.
Trojans at the University of Southern California honor the many cultures and backgrounds that make up the Trojan Family by recognizing heritage months. As some of the most significant symbols of the university's commitment to diversity, equity and inclusion, these commemorative events are celebrated with community engagement, discussions, music, dance and food.
---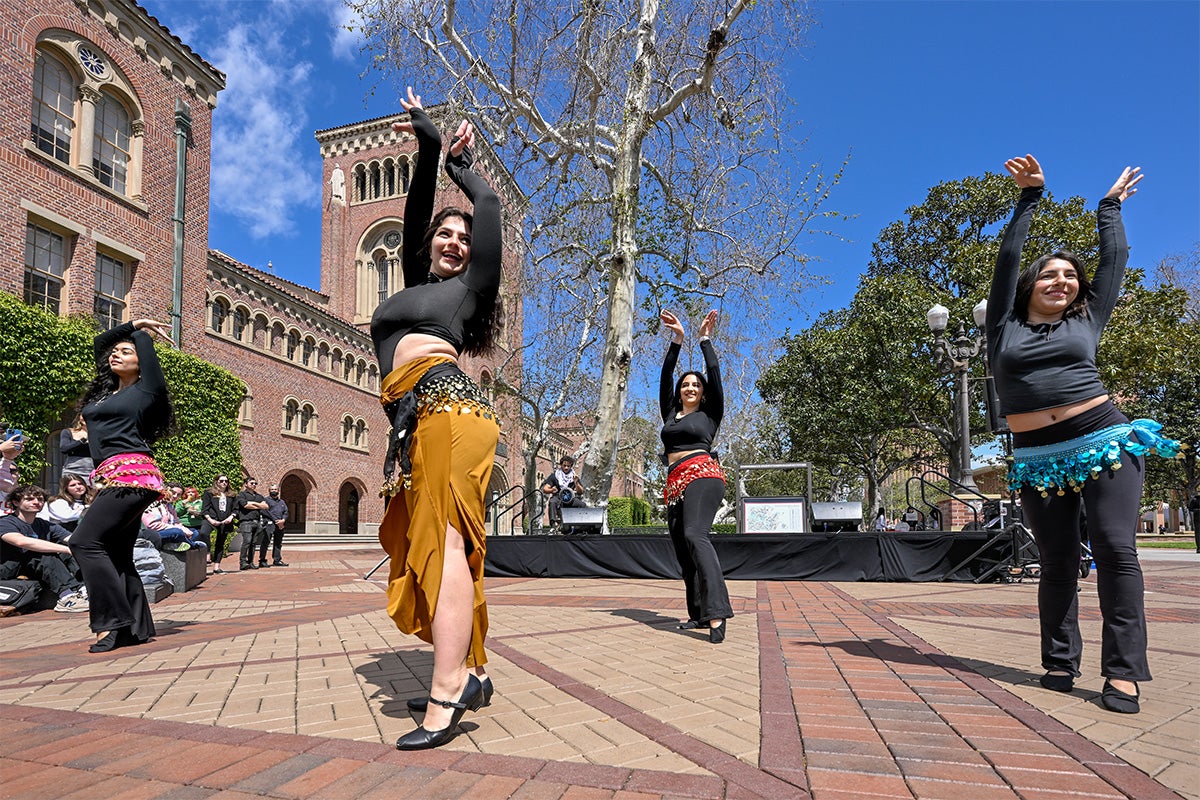 In April, USC held its largest Arab American Heritage Month celebration, with more than 200 people kicking off festivities at Hahn Plaza.
---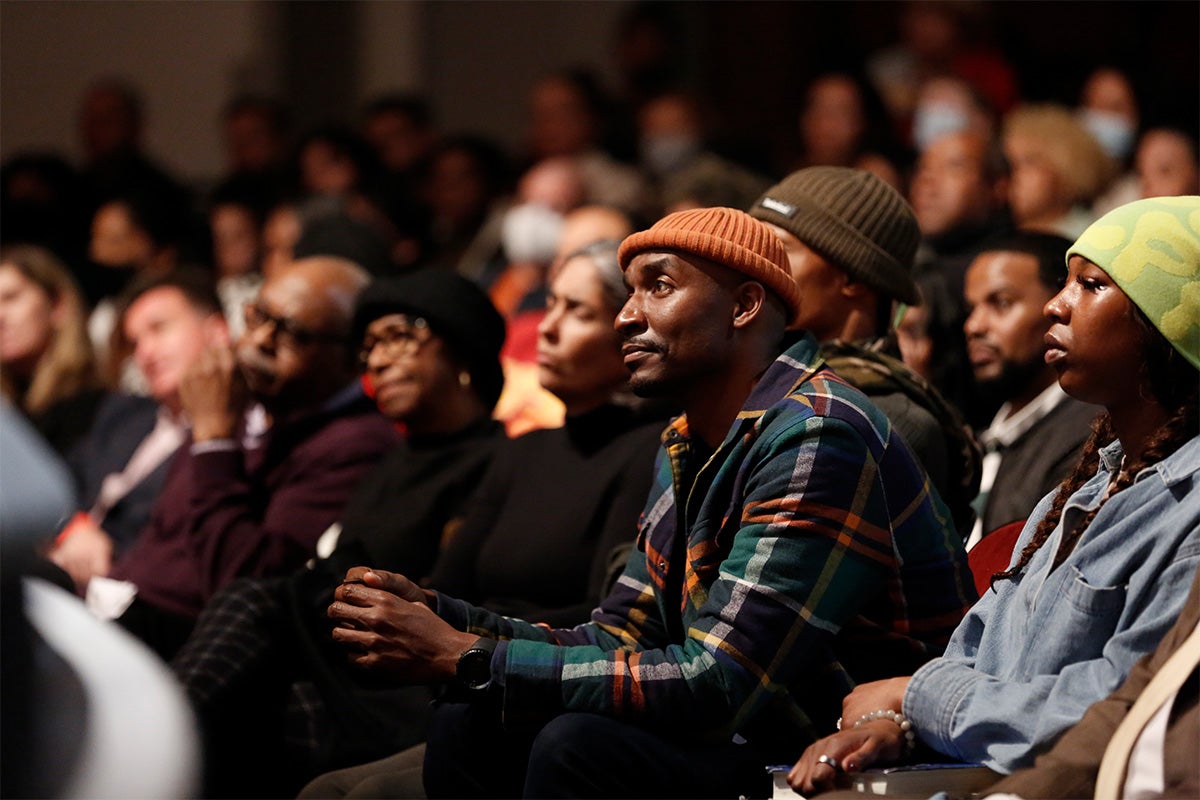 USC's Bovard Auditorium had a rapt audience of more than 1,200 people when Pulitzer Prize-winning journalist and creator of The 1619 Project Nikole Hannah-Jones talked about the legacy of slavery and the ways it still influences contemporary life in the United States. The event was part of USC's Black History Month celebration.
---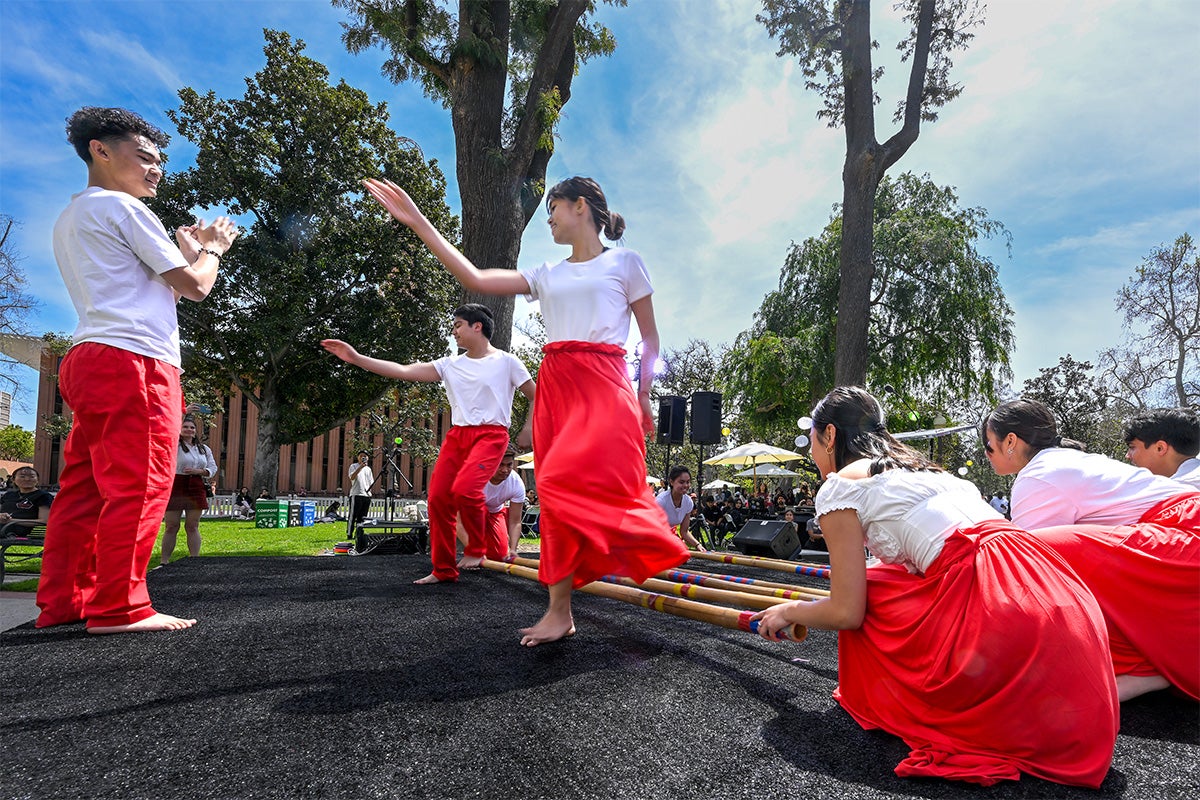 Nationwide, Asian American and Pacific Islander Heritage Month is observed in May, but at USC, where 24% of USC's undergraduate students and more than 16% of its graduate and professional students identify as AAPI, the celebration takes place throughout April when all students are still on campus. Pictured are members of USC Troy Philippines performing a traditional Filipino folk dance known as tinikling, involving bamboo poles.
---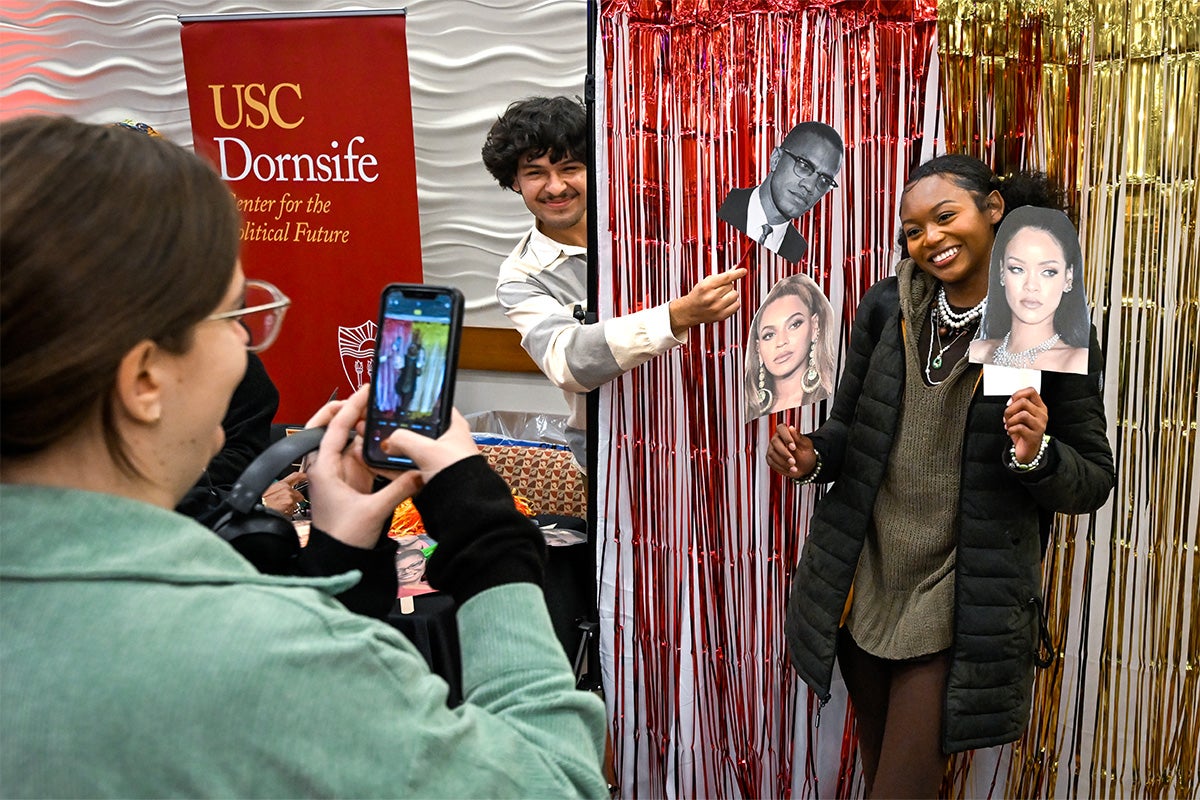 Nicole Pompilio (left) of USC Dornsife's Center for the Political Future joins students Gabe Romero (center) and Jamilah Muhammad (right) for a quick photo session during the wrap-up of USC's Black History Month observance in February.
---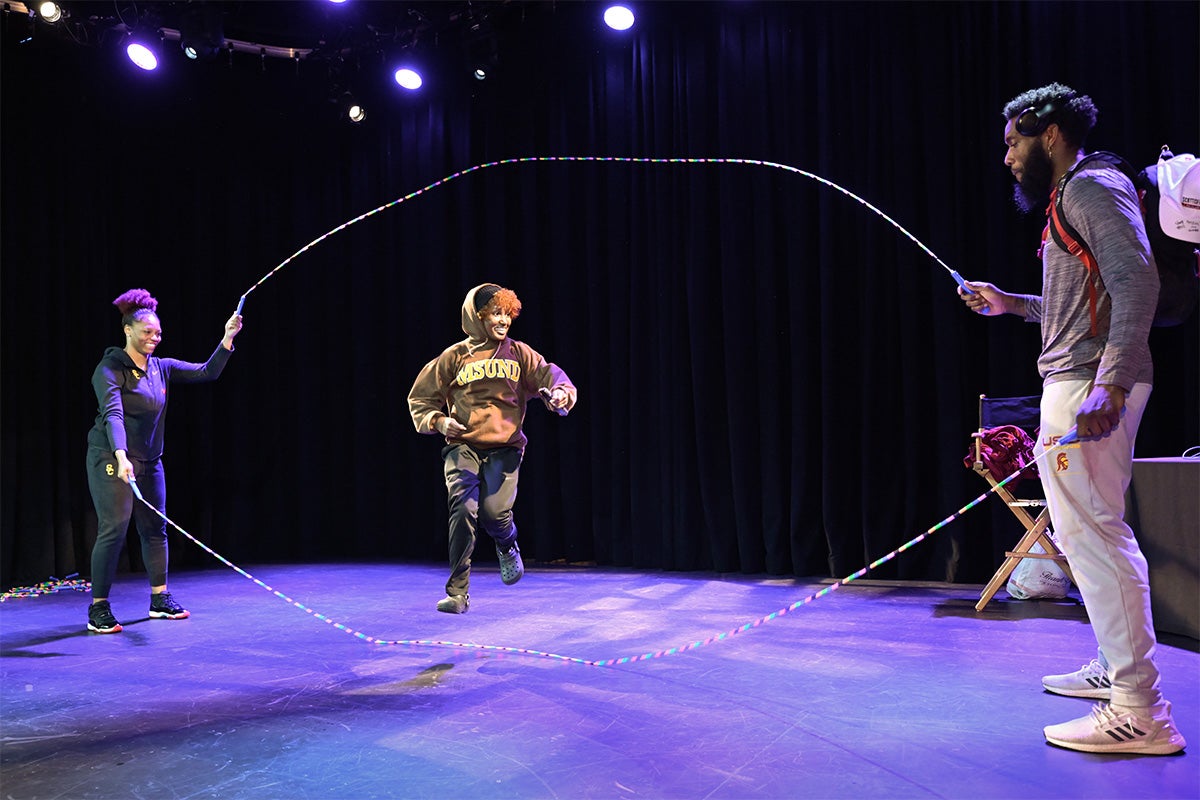 Student Syrah Johnson (center) competes in double dutch during the University's closing celebration of this year's Black History Month.
---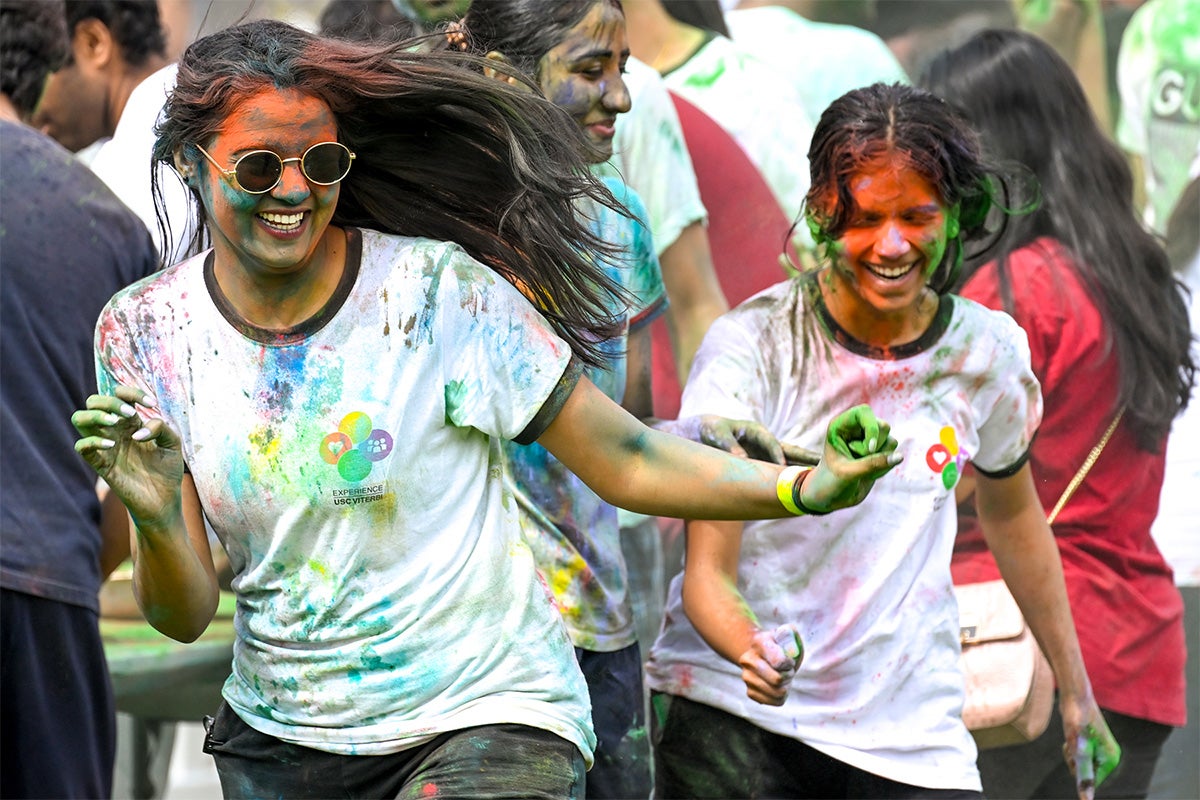 Trojans sported every color of the rainbow at Holi, inspired by the Hindu spring festival celebrated in many parts of southern Asia and other parts of the world with significant populations of Hindus or people of Indian origin. Participants doused each other with dry powder and colored water; some used water guns or water balloons, resulting in a fun, multicolored mess. Holi was presented by USC's Association of Indian Students.
---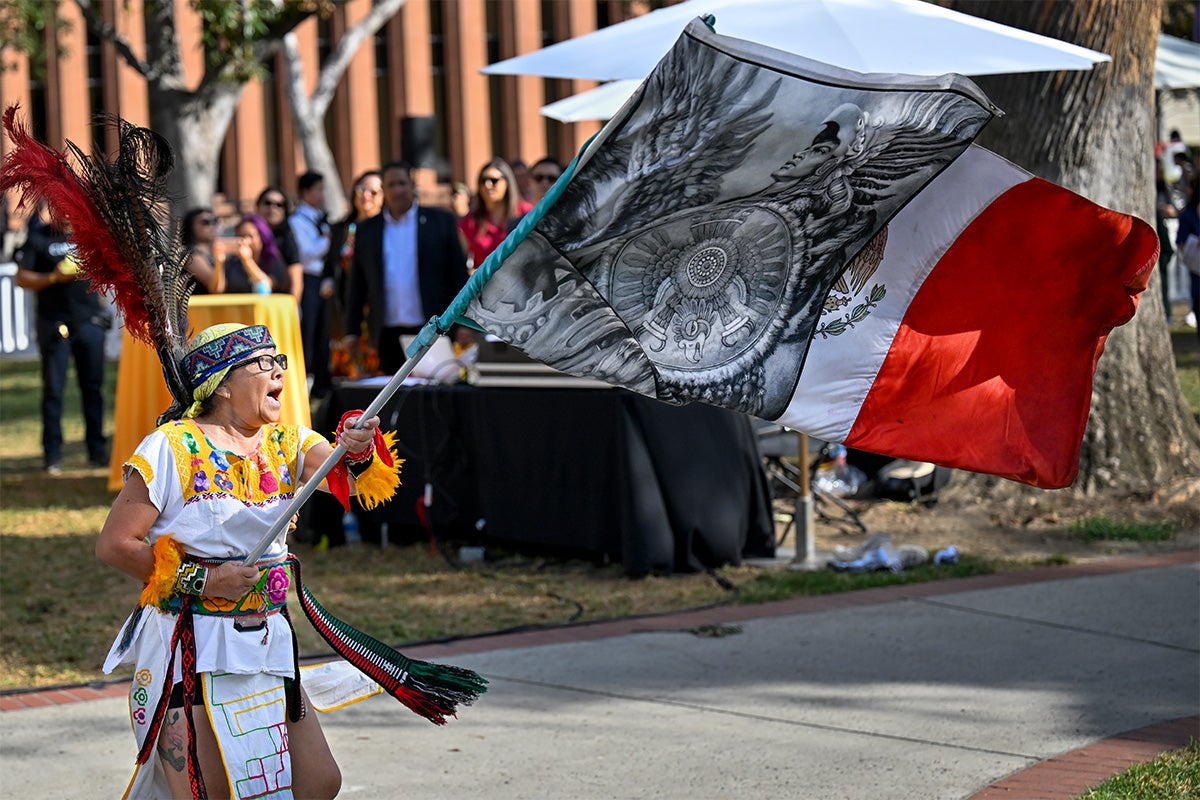 In October 2022, Noche de Cultura closed USC's Latinx Heritage Month at Founders Park with a powerful dance by Danza Azteca Toyaacan followed by joyful music from Mariachi Los Troyanos de USC. The event drew more than 1,200 attendees, who watched performances, visited various community booths, participated in raffles, and enjoyed free food, desserts and aguas frescas.
---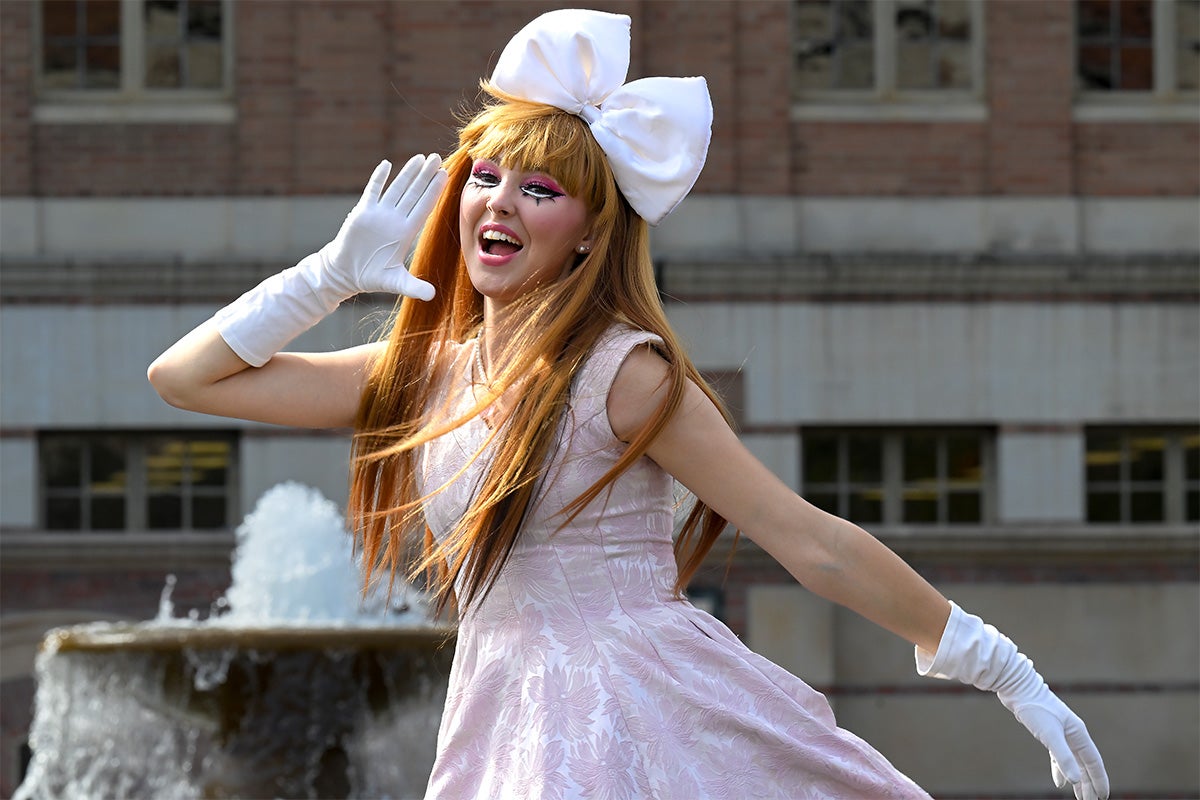 Hannah Gardiner performs in drag as Daisy Darling during LGBTQ+ Student Center's PrideFest in September 2022.
---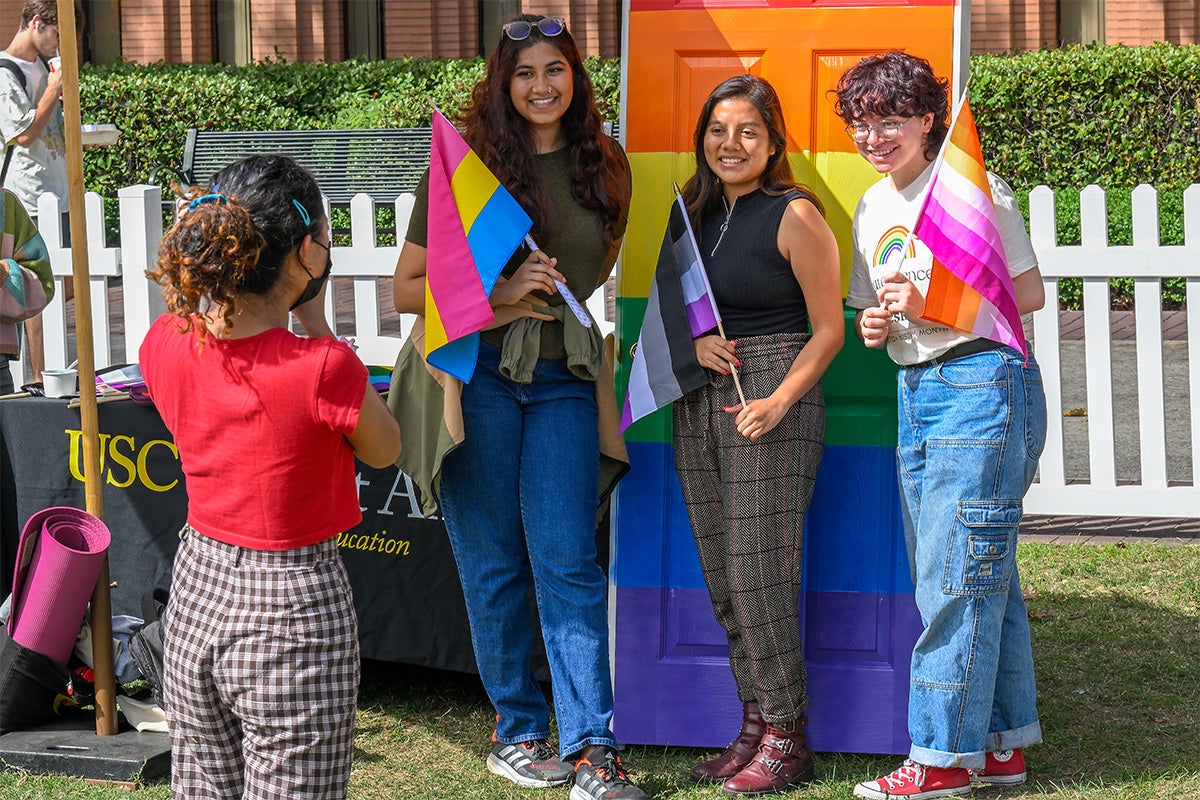 Amelia Jasti (left), Jazmin Gallegos (center) and Mel Persell (right) pose for a picture at one of the booths in September 2022, when the first live LGBTQ+ History Month festival since 2019 featured drag performers and a safe space for all.
---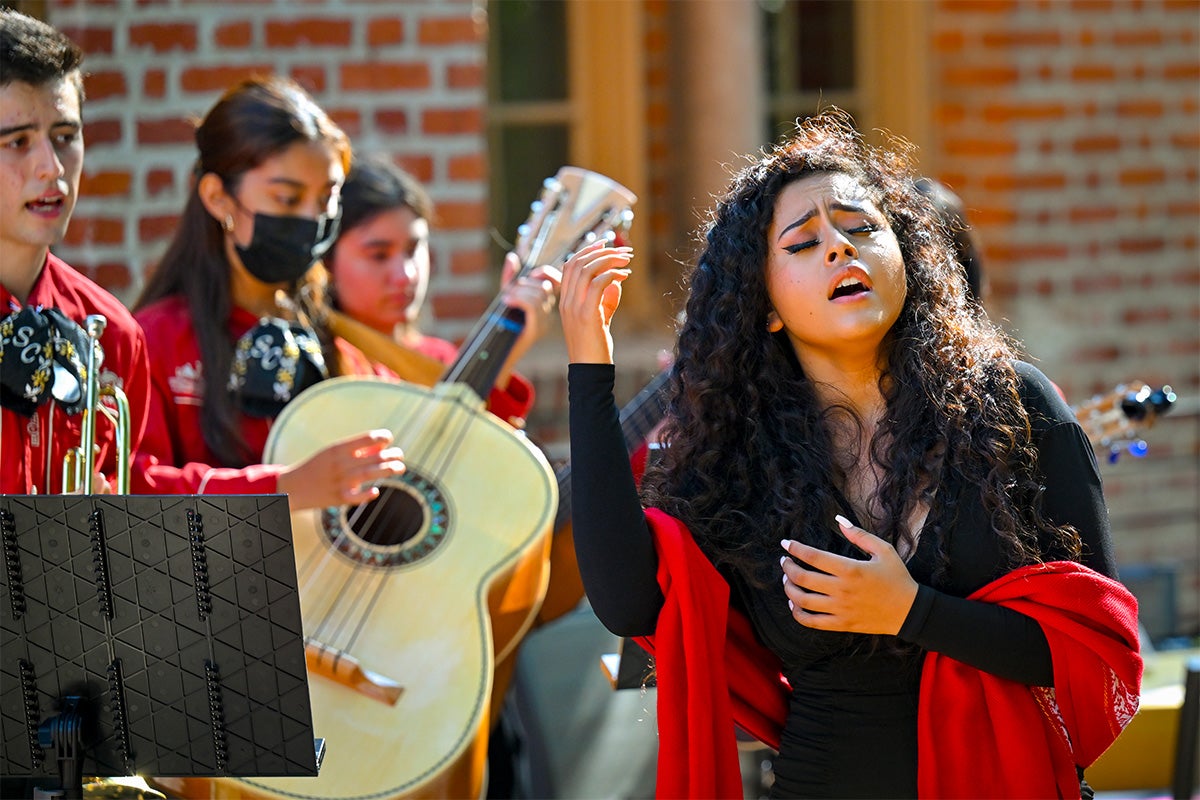 Singer Alondra Santos performs with Mariachi Los Troyanos de USC at the Amy King Dundon-Berchtold University Club of USC at King Stoops Hall. Mariachi Los Troyanos de USC is heavily booked, with gigs on campus, at major city events and on television.