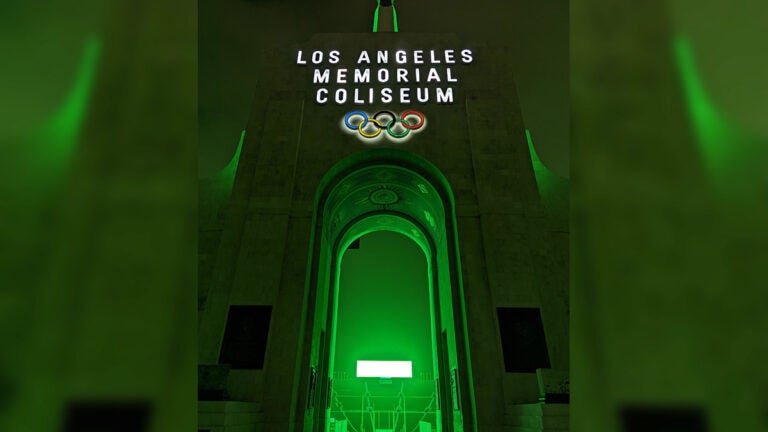 Historic venue points the way to a sustainable future
The L.A. Memorial Coliseum's zero waste program, one of the most acclaimed in the country, is diverting tons of recyclable and compostable waste away from landfills.
The iconic Los Angeles Memorial Coliseum has always been ahead of the curve. Its 1923 debut announced L.A. as a global city, and in the next century it hosted two Olympics; the Super Bowl; the World Series; world leaders like Martin Luther King Jr., Pope John Paul II and Nelson Mandela; several U.S. presidents; and hundreds of USC football games.
Today, it's a living laboratory for sustainability. In just seven years, the Coliseum's green team has made the stadium's zero waste program one of the most consistently excellent operations of its kind in the nation. In August, the California Resource Recovery Association awarded the Coliseum its Outstanding Practices in Venue/Event Resource Recovery Award for the second time. It's also been named the Pac-12 Zero Waste Champion for football three times.
And the USC-managed venue is Exhibit A in a new course focused on zero waste events taught by Monalisa Chatterjee of the USC Dornsife College of Letters, Arts and Sciences. The class is a key peg in the university's Assignment: Earth goal of increasing educational opportunities tied to sustainability.
"This class will provide students with an opportunity to learn about the challenges and potential of holding zero waste events," said Chatterjee, an associate professor of environmental studies. "We have the advantage of using the Coliseum to learn about the preparation, auditing and follow-up waste management that goes into holding such events."
During the 2022 football season, the zero waste program averaged a 91.7% diversion rate, preventing 66 tons of waste from entering landfill. Those same zero waste standards are in place for every major event hosted at the Coliseum.
"Achieving 90% waste diversion is a challenge we are prepared to tackle, with protocols in place to ensure we push past that number," said Christopher Kalaw, sustainability assistant at the Coliseum. "We have dedicated staff that care about making the environment a better place, so we feel supported and motivated."
Coliseum sustainability operations nearing a decade of diverting waste
Zero waste efforts at the Coliseum began in 2016, but they received a substantial boost with the 2019 arrival of USC President Carol L. Folt, who has made sustainability a cornerstone of her tenure. As the venue enters its second century, additional eco-friendly measures are in the works.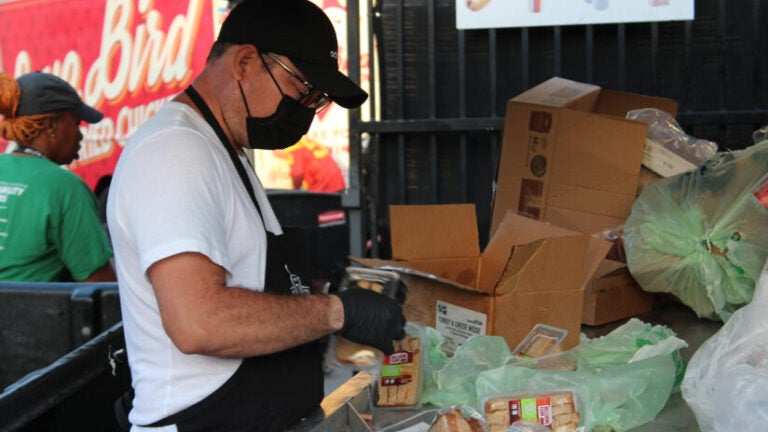 "We learned early on that sustainability, and a zero waste goal, was not something we could do just one time a year to win a trophy; we needed to adopt policies year-round, and from top-to-bottom in our organization, to be effective," said Joe Furin, general manager of the Coliseum. "Our success in achieving zero waste illustrated what is possible, even in a 100-year-old, iconic stadium. We are committed to exploring other areas of our operations — the elimination of single use plastic bottles for example — where we can make similar impacts in sustainability."
Matthew Buswell, director of operations at the Coliseum, said the lights in each of the 28 street level tunnels — 168 in total — will soon be replaced with LED fixtures. Other changes include vendors providing reusable cups for beverages during events.
Looking forward, the operations staff will continue to look for ways to further improve sustainability before 2028, when the Coliseum will serve as one of the venues for the Olympics for the third time.
"We're constantly looking for new ways we can optimize our operations," Buswell said. "As we look forward to the Olympics, we're not sure what they will require from us, but we will be proactive to make sure we can meet their needs in a way that is right for the Coliseum."