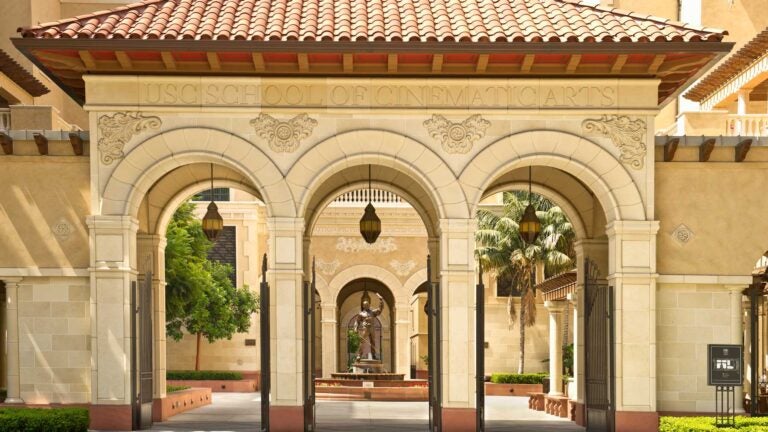 Hollywood Foreign Press Association endows fund for international students
Trojans who receive the funds will be known as HFPA International Scholars at the USC School of Cinematic Arts
A $2 million endowment from the Hollywood Foreign Press Association will help foreign students study this fall at the USC School of Cinematic Arts.
The gift represents the largest donation dedicated to assisting international students with financial needs and is a step in the school's mission to promote a more diverse and globally inclusive environment. Students who receive the funds will be known as HFPA International Scholars.
"We are incredibly grateful to the Hollywood Foreign Press for this generous and impactful gift for international students," said SCA Dean Elizabeth M. Daley. "It will allow us to attract and fund the education of diverse storytellers from around the world, which is an important step toward enacting real change within our industry.
"Support like this is usually talked about but never instituted, so we are indebted to the HFPA for having the vision to actually do it. We look forward to seeing the global impact the HFPA International Scholars will make."
Positive partnership
This marks the start of what the school believes will be a positive partnership with the Hollywood Foreign Press Association, an organization of international journalists known for producing the annual Golden Globe awards and being involved in the philanthropic support of aspiring filmmakers.
"It has been our pleasure and honor for years to help hopeful storytellers and the industry leaders of tomorrow experience the best education possible, in hopes that they may pursue their dreams to share their stories and have their distinct voices heard," said HFPA President Lorenzo Soria. "We are proud to continue this tradition with such a distinguished institution as the USC School of Cinematic Arts."