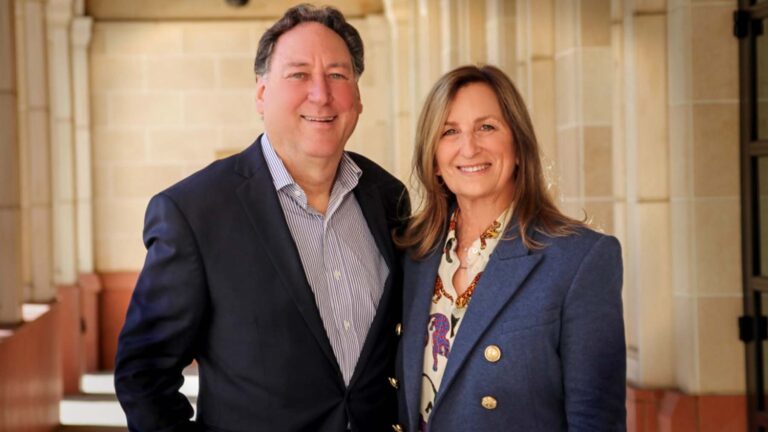 The silver screen goes green at the USC School of Cinematic Arts
The film school is making sustainability a requirement for student productions — and is joining other schools in spreading the word on green filmmaking.
USC's increasing focus on sustainability is taking hold in some unlikely places — such as behind the camera.
"Sustainability is on everybody's mind," said Professor Michael Taylor from the USC School of Cinematic Arts. "One of the great things about our school is that we prepare our students to be professionals in the industry in every way, and this is just one additional skill they need to know which is sustainable filmmaking."
In the summer of 2020, film studios and television companies from Universal Pictures to HBO approached the school and other top film schools about the prospect of training students in eco-friendly moviemaking.
All the big studios in Hollywood want film students to learn environmental production protocol.

Professor Michael Taylor,
USC School of Cinematic Arts
"All the big studios in Hollywood want film students to learn environmental production protocol," Taylor said. "The studios are doing sustainable filmmaking on their sets and want graduating film students to learn these skills prior to entering the industry."
Taylor brought this information to Gail Katz when she became the USC film school's chair of film and television production.
"It was a no brainer," said Katz. "It's something we should be doing, and we decided right then and there that we were going to do whatever we could to try to put these sustainable standards into practice."
Hollywood goes green — and USC's film school is in the lead
USC and the other founding schools teamed up with the Sustainable Production Alliance to create the Green Film School Alliance.
The alliance is committed to reducing the impact of physical production on the environment and creating industry-level sustainable production standards and best practices for the film schools' programs and curricula.
Katz and Taylor played an integral role in creating the USC School of Cinematic Arts' Green Filmmaking Checklist with the intent of setting the standard for green filmmaking.
"The checklist is broken down by production departments," Taylor said. "If you are a cinematographer, production designer or art director, you would refer to the checklist to see what kind of practices you could use that would reduce the carbon footprint of film production in your specific department."
The checklist is paired with a green resource guide that covers where to find nearby recycling plants, food donation centers, charitable organizations and chemical disposal sites throughout Los Angeles County.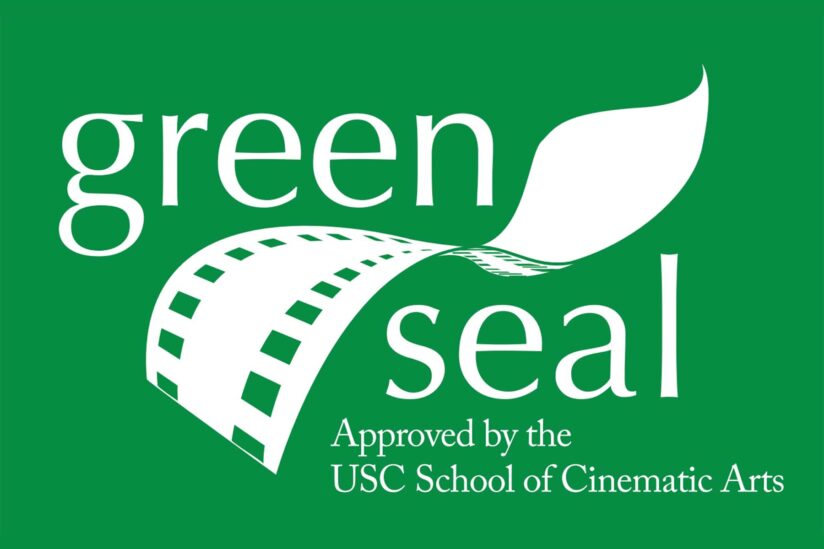 In addition, the school has also created an official USC School of Cinematic Arts (SCA) Green Seal.
"Having that SCA Green Seal that students can add to the credits in their film will be a motivation for them and it will be an incentive for them," Taylor said. "The seal will be really attractive to film festivals because now they're looking for films that have been made sustainably with the proper environmental practices in mind."
The checklist and seal are being launched this semester as a voluntary initiative. They will be required for all school film productions starting in the fall.
Katz is quick to point out that the alliance demonstrates environmental education in practice.
Sustainable filmmaking a win-win
"It is just another way of educating good filmmakers," Katz said. "To teach our students that film can model good sustainability behavior and learn to act responsibly in our society in addition to making good film and television — it's a win-win."
It is just another way of educating good filmmakers.

Gail Katz, film and television
production chair, USC School of Cinematic Arts
Film student Evan Hartney said making sustainable films couldn't have come at a better time.
"As a student, it's often tempting to imagine that combating climate change requires grand gestures and large-scale reforms," Hartney said. "It's far too easy to forget the processes we have control over right now and by providing today and tomorrow's filmmakers with the right tools and guidance, we can not only make a positive step forward for ourselves but for the planet as a whole."
The Green Film School Alliance's founding schools — the American Film Institute; California Institute of the Arts; Chapman University; California State University, Long Beach, and Cal State Northridge; Emerson College; Hussian College's L.A. Center Studios; New York Film Academy; New York University; UCLA; and USC — are reaching out to other film schools worldwide to join them in an effort for the betterment of filmmaking and the planet.
"USC is on a mission to do better," Katz said. "President [Carol L.] Folt is leading the way on sustainability throughout our campus and she just hired our first chief sustainability officer. The film industry expects our future filmmakers to be green. It's simply the right thing to do and the right time to do it."