How Mexico offered freedom to the enslaved people of the antebellum South
Alice Baumgartner, a new history professor at USC Dornsife, explores this little-known piece of history.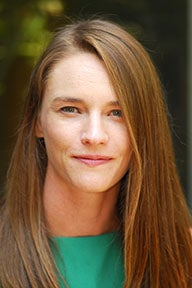 The Underground Railroad offered a path to freedom for enslaved people of the antebellum South. But there was another way out: Thousands of slaves fled south to Mexico.
Historian Alice Baumgartner, assistant professor at USC Dornsife College of Letters, Arts and Science, stumbled upon this piece of U.S. history during a trip to northern Mexico.
At the time, she was an Oxford University graduate student working on a thesis about violence along the U.S.-Mexico border in the late 1800s. She came across some intriguing letters and legal documents during research. They described American slaveholders traveling into Mexico to kidnap enslaved people who had run away.
That chance discovery took Baumgartner on an eight-year journey that resulted in her first book, South to Freedom: Runaway Slaves to Mexico and the Road to the Civil War.
Besides historical archives along both sides of the U.S.-Mexico border, Baumgartner found documents in Mexico City dating back to 1819. Among them were transcripts of interviews municipal officials did with formerly enslaved people who had been victims of attempted kidnappings by their former masters.
"That was really a gold mine," Baumgartner said of the records.
---
VIDEO: Alice Baumgartner discusses South to Freedom: Runaway Slaves to Mexico and the Road to the Civil War with Director William Deverell of the Huntington-USC Institute on California and the West and historian Albert Broussard of Texas A&M University.
---
She also discovered letters between officials in northern Mexican towns who reported they saw Americans claiming to be searching for lost cattle. The officials suspected they were looking for fugitive slaves instead.
Mexico had banned slavery in 1837, long before its northern neighbor. The nation's laws granted enslaved people access to freedom as soon as they set foot on Mexican soil. Mexican officials also refused to return runaways under the U.S.'s Fugitive Slave Act.
Mexico abolished slavery well before the U.S.: Unique perspectives
Baumgartner said the work exemplifies a trend among historians studying the U.S. Civil War. They're now looking for sources outside the U.S. to better understand the borderlands.
Seeking out non-American sources may require a little more work, like traveling to Mexico and learning Spanish, but doing so exposes historians to different perspectives and narratives.
She believes that she would never have found this story if she had stayed north of the border.
"The archives in Texas, they do talk about enslaved people escaping to Mexico, but it is often accompanied by them saying that life in Mexico was so bad that the people came back to Texas," Baumgartner said.
Archives in Texas … do talk about enslaved people escaping to Mexico, but it is often accompanied by them saying that life in Mexico was so bad that the people came back to Texas.

Alice Baumgartner
By looking at sources from both countries, Baumgartner found a more nuanced history.
Mexico wasn't so bad that enslaved people ran back into bondage. But it also wasn't exactly paradise. Enslaved people faced racism, discrimination and indentured servitude in that nation.
At the same time, they also found allies in Mexicans who embraced them as neighbors, coworkers and even family through marriage.
"We often think about mass migration into the United States, first from Mexico and now from Central America, as only going in one direction and the United States being this beacon for people to come to," she said. "I think it is a very important reminder that in the 19th century, it was the opposite for some people. Mexico was the destination that offered a kind of freedom that the United States didn't."
Using uncertainty as teachable moments
South to Freedom began as a master's thesis with a different subject, but Baumgartner saw the potential of the topic and changed course. It's a good example of how history is a fluid subject.
Part of studying history is uncovering new insights into our past.
"No project that I've ever worked on has turned the way I expected," Baumgartner said. "This one I feel could have gone a number of interesting ways."
The professor sees this as a teachable moment for students: Don't be discouraged if you encounter a surprise that challenges your ideas. Embrace that uncertainty.
"I was just telling my students this last week in my Civil War class: If there's another set of documents from a different perspective that you can use to confirm, deny or complicate things, you should use it."