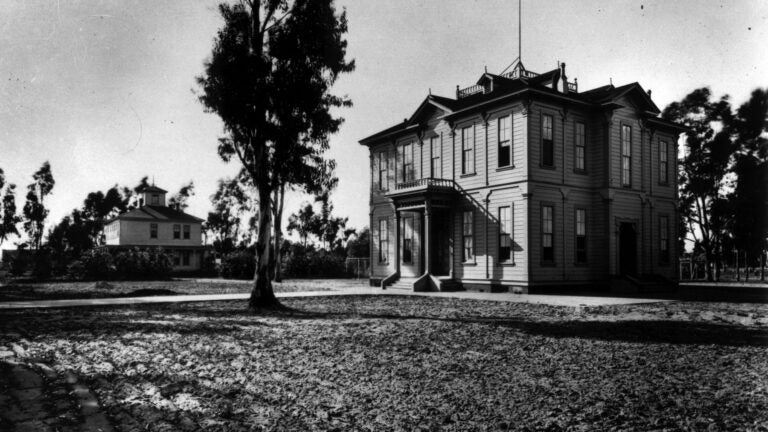 143 years old, and still fighting on
From a modest start, the university on Oct. 6 marks its 143rd birthday as one of the nation's leading research institutions.
USC — officially founded Oct. 6, 1880, when Los Angeles was little more than a frontier town — first opened its doors to 53 students and 10 teachers.
Back then, the "city" still lacked paved streets, electric lights, telephones and a reliable fire alarm system.
Today, USC is home to more than 49,000 students and more than 4,600 full-time faculty, and is located in the heart of one of the biggest metropolises in the world. The school's first building lives on as Widney Alumni House.
Learn more about the history of what is now one of America's leading research universities.