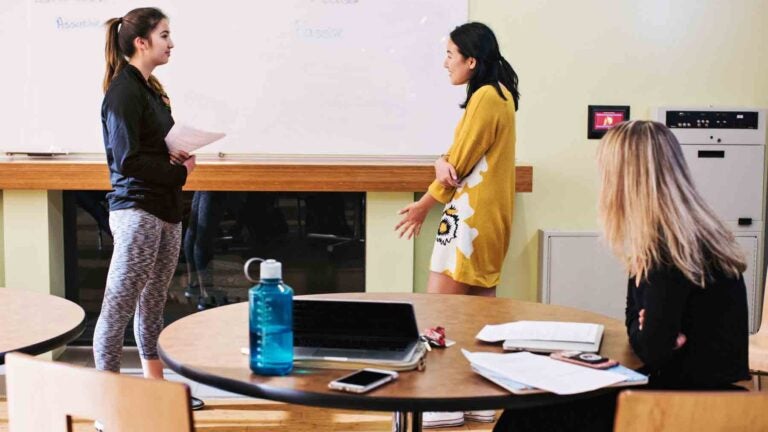 How students can ease the transition from high school to college: More self-care, less stress
Trojans learn valuable lessons on managing time and taking better care of themselves
"Rough." That's how Rachel Blocher described her transition from high school to college.
Dealing with the typical waves of homesickness, the former Bay Area resident found it difficult to click with her new peers on campus. Making matters worse, poor time management led to a failing grade in chemistry, a bad start for someone in the pre-med program.
Now a senior majoring in business administration with an emphasis on marketing, Blocher reflected back to the tools that could have helped her better navigate that crucial first year.
"It would have been nice to have support in the beginning," she said.
The Mrs. T.H. Chan Division of Occupational Science and Occupational Therapy is now doing just that by offering a new course geared toward helping students adjust to college life.
Coping skills
Taught by Ashley Uyeshiro Simon, the course — OT 101: "Caring for Your Self: Engaging in Healthy Habits and Routines" — strives to empower freshman students' capacity for self-care, aid in their ability to cope with stress and decrease attrition rates from year one to two.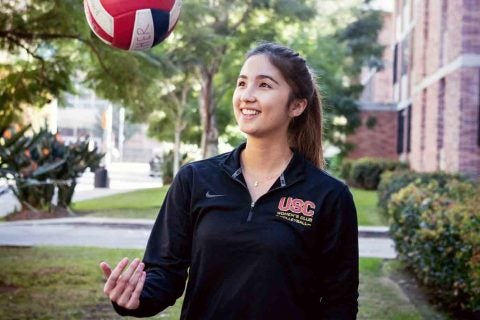 The course was developed in response to a retreat hosted by USC Provost Michael Quick, during which USC Chan faculty members were invited to present ideas to better assist first-year students in making the transition to college.
In addition to the standard challenges incoming students face, Uyeshiro Simon said that each year, the acceptance pool from which USC admits its incoming freshman class grows larger and more qualified, with higher GPAs and SAT scores. In turn, the competition and pressure on academic performance is increasingly greater.
"There's a realization in college that you can't be top of your class and you're not going to get an A in everything like you did in high school," said Uyeshiro Simon '08, MA '10, OTD '11.
"A lot of the students who worked so hard to get good GPAs and SATs are perfectionists and overachievers, and they've lived that way their whole lives. They get to college and can't do that anymore because it's not sustainable, but they don't know how else to do it."
Students are also coming to USC with fewer coping skills as a result of more and more "helicopter" parenting, according to Uyeshiro Simon, assistant professor of clinical occupational therapy and an expert in lifestyle-based occupational therapy.
"There is a lot of change between external motivation in high school, like your parents telling you to study and then giving you a bedtime at night, versus college where there's no one to tell you to study. It's all up to you, and it has to be this intrinsic motivation instead," Uyeshiro Simon explained.
"At the same time, you're living alone for the most part, so you have to develop life skills while you're trying to cope with all of the academic stuff. It's a very difficult and tense transition period for our first-year students because they're going through so much."
Post-secondary schools are seeing higher rates of mental health issues among students. As a result, many universities across the nation have instituted either a class during welcome week or a mandatory class similar to the USC course specifically for this reason.
Body, mind and soul
OT 101 meets once a week in a residential college building for 90 minutes to promote the daily implementation of self-care, which Uyeshiro Simon describes as any activity that improves an overall sense of well-being.
If your body is healthy but not your mind — you're feeling anxious or depressed — then you're not healthy.

Ashley Uyeshiro Simon
"If your body is healthy but not your mind — you're feeling anxious or depressed — then you're not healthy," she said. "Self-care focuses on body, mind and soul, and they're all equally important."
Topics covered include identity and diversity; healthy eating, sleep and exercise routines; stress, anxiety and depression; coping mechanisms and finding restorative occupations; substance use; time management; forming healthy relationships; and assertive communication.
A menu of coping strategies is provided, and after students figure out which ones work best for them, their literal homework is to try implementing them within their daily routines. Activities in class run the gamut from yoga to deep breathing, meditation, coloring mandalas and journaling — a therapy dog has even made a guest appearance.
Working on self-care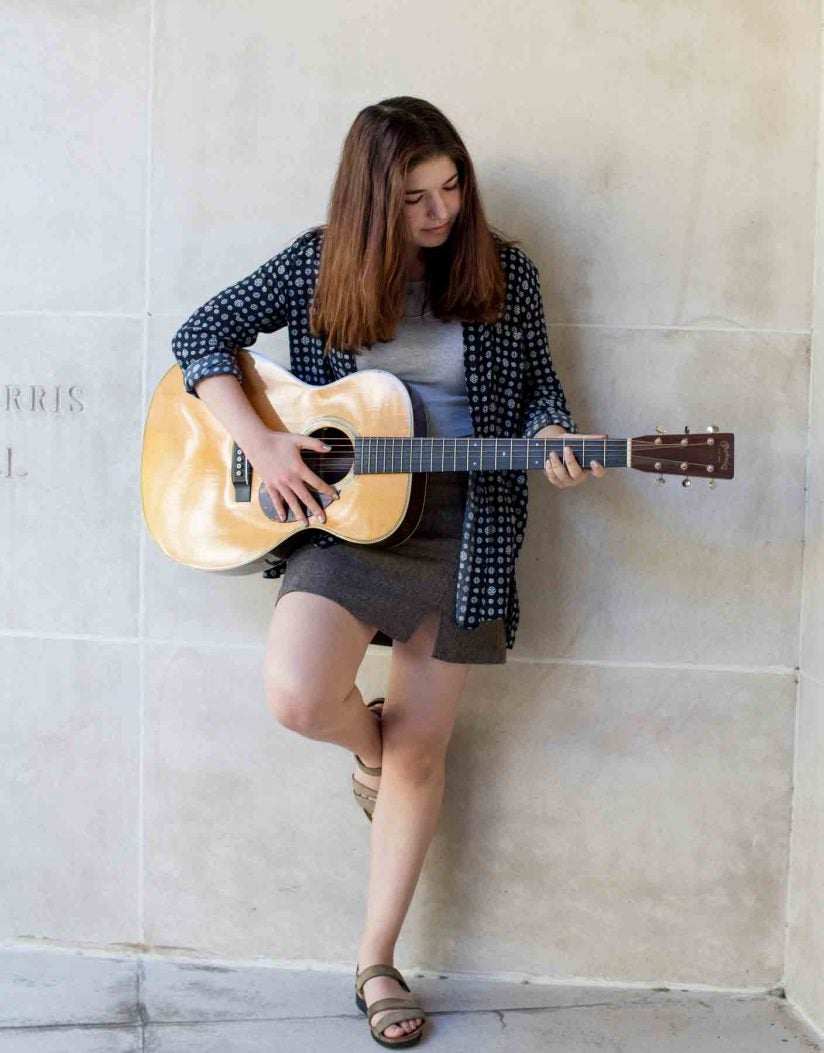 For freshman psychology major Emma Collins, OT 101 is not only helping her balance her class load and social life, but it has also opened career avenues she never considered previously.
"I didn't really know what I wanted to do coming into college," Collins said. "I started as a business major, but after a couple of weeks in this class, I decided to switch to psychology since it matches with the most occupational therapy prerequisites for the master's program at USC. I'm minoring in occupational science. After learning about it just a little bit, I knew it was a better fit for me."
The discussions in class that resonate most with Collins covered sleep and exercise, two aspects of college life she believes many students take for granted.
"If it's 1 in the morning and I have a test the next day, now instead of staying up to some absurd hour, I'll just get my sleep and hope I do my best on it," she said. "It's helping me prioritize self-care."
Learn about yourself
More than three years have passed since Blocher's initial rough patch.
These days, she relieves stress by playing on the USC club volleyball team and feels she's come full circle.
The pieces fell into place during her sophomore year after becoming a resident assistant, a student leader who serves as a resource, role model and peer educator to student housing residents. She's now recommending OT 101 to any of her residents who are experiencing similar struggles, a testament to the fact that it's never too late to learn new tricks. For example, after learning in class about the concept of habit-pairing, Blocher took the technique to heart.
"I was having a hard time reaching out to my parents consistently, and I always do my laundry because I have to have clothes to wear. So now whenever I'm doing laundry, I call my parents."
Though she will graduate this year, Blocher said she decided to enroll in the class to be able to dig deeper into her habits to analyze what makes her more productive.
"Earlier in my college time, I didn't put much thought into why I was not managing my time very well or why I was stressed out under these conditions," she said. "Being forced to take note of what I'm doing — that mindfulness and deliberate tracking of my activities — holds me accountable. I wish I'd taken this as a freshman; it definitely would have eased my transition to college. But I'm still pulling a lot out of it as a senior just because you never stop learning about yourself."