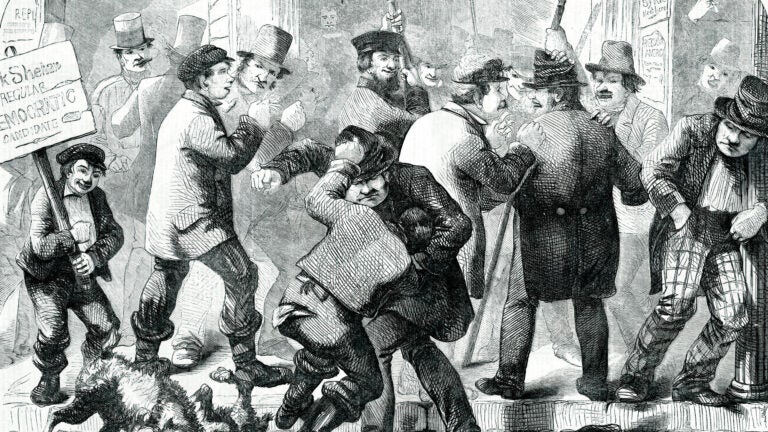 An election like no other: How to vote safely during the pandemic
Fears of the coronavirus and concerns about the voting process are putting added stress on voters. USC experts in health, policy and security offer ways to stay safe and secure at the polls.
While an early voting surge has lightened the potential load on polling places, many people will show up at polling locations to cast ballots in the traditional way on Election Day.
"The pandemic and its effect on voting methods injects uncertainty into projections of turnout," said Morris Levy, assistant professor of political science at the USC Dornsife College of Letters, Arts and Sciences. "We also see large partisan divisions, with Republicans far likelier than Democrats to say they will vote in person and on Election Day rather than early."
Levy, who has studied voter confidence, believes the election process remains reliable even in an extremely divided era.
"I don't have any strong reason yet to worry that it will have profound effects unless the election winds up being a good deal closer than polls currently suggest," he said.
Voting safely amid the risk of COVID-19
The 2020 election has fostered the opening of voting centers in nontraditional venues, including the Health Sciences Campus and the Galen Center. While giving voters new options and possibly more space, polling stations bring people out of isolation and into a shared area creating concerns about the spread of the coronavirus.
There is no one magic bullet for protecting yourself against COVID-19.

Neha Nanda
"It's important to realize that every time you leave your home, you have reconciled yourself to the fact you are taking some risk," said Neha Nanda, medical director of infection prevention and antimicrobial stewardship for Keck Medicine of USC. "If you decide to drop off a ballot or vote in person, you need to promise yourself you will be disciplined about taking all known precautious to mitigate this risk."
For those who wish to vote in person safely, Nanda recommends a three-layered face mask that fits snugly around the nose and mouth; glasses or a face shield; hand sanitizer; and your own pen, if needed.
"There is no one magic bullet for protecting yourself against COVID-19. It is a combination of several imperfect measures that, together, offer you enough protection so you can stay safe while performing your civic duty," she said.
What to do if someone tries to block you from voting
The voting process itself may need protection in the unlikely event of voter intimidation and disruption. Erroll Southers, director of the Safe Communities Institute at the USC Price School of Public Policy, has clear advice.
"If an alleged 'poll watcher' tries to impede someone at the voting booth, tell him or her to kindly step out of the way," Southers said. "Take his or her picture with a cellphone and call the FBI."
He advises anyone whose right to cast a ballot is being blocked at a polling place to call the FBI Civil Rights Division at 202-307-2767 or toll-free at 800-253-3931.