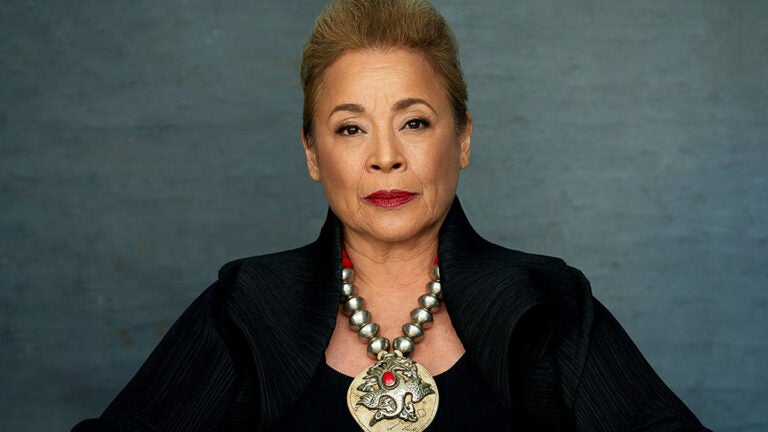 'I would not be where I am … if it hadn't been for Title IX'
TITLE IX: USC alumna Alma Martinez — actor, educator and author — reflects on how the landmark anti-discrimination legislation affected her.
Alma Martinez has been the first woman of color in nearly every academic setting she has entered.
And she knows the impact that Title IX — the landmark anti-discrimination legislation — has had on her life: "I would not be where I am — as far as my academic career — if it hadn't been for Title IX. It's that simple."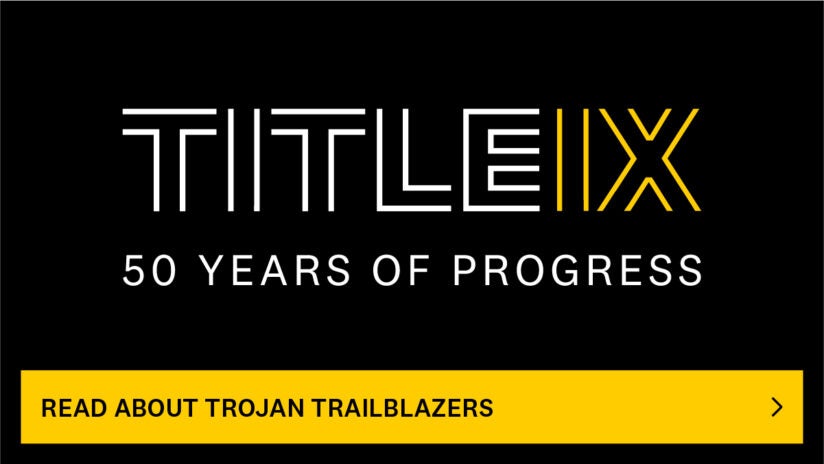 A performer, tenured professor and published author, Martinez now understands that her career is a trail of shattered glass ceilings, boundaries she broke sometimes without realizing.
"I just knew I was pursuing what I loved — you know, theater," the USC alumna said. "But that … really shook up the status quo in almost every place I went."
Martinez, whose hundreds of stage and screen credits include her most recent appearance in USC School of Dramatic Arts Professor Luis Alfaro's Mojada: A Medea in Los Angeles at Yale Repertory Theatre, has taken an unconventional career path. Title IX was passed during her first year as an undergraduate at USC, and the effort toward gender parity addressed just one of the identities for which Martinez was marginalized.
USC Title IX trailblazer: 'All of it intersects'
"You have to understand that as a person of color and first-generation immigrant, all of it intersects," she explained. "I was treated differently, disparately, because I was Chicana, I was a woman, and I was [older]. All of those things converged."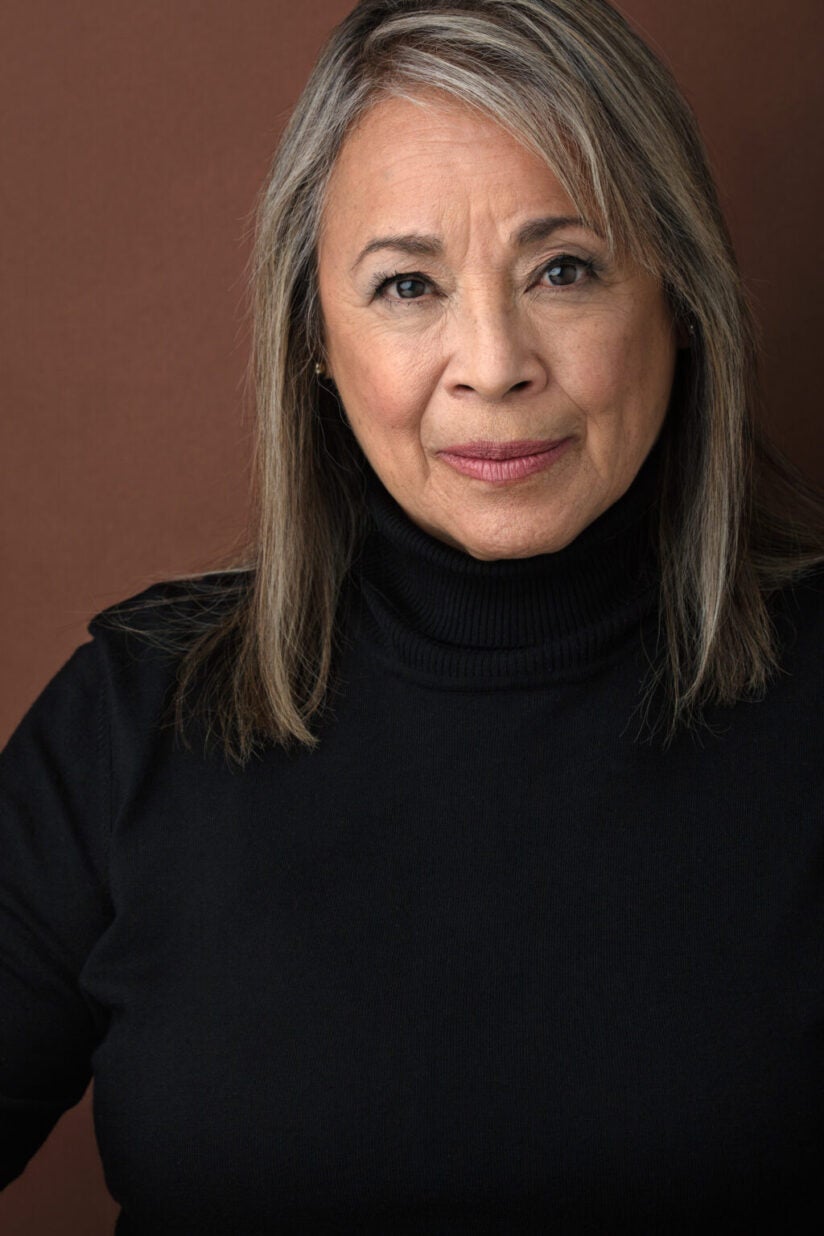 Martinez's first professional play was Zoot Suit by Luis Valdez. She joined the cast of the production at the Aquarius Theatre in Hollywood following the production's initial run at the Mark Taper Forum. When it premiered in 1978-79, Zoot Suit was the first Chicano play to be performed at a large theater company in Los Angeles.
"[Latinos] were hungry to see theater in Los Angeles about their stories," Martinez said. "It was my first professional job — union job — so I just thought this is what professional theater was like. I didn't know until later that this was quite a unique experience."
Zoot Suit cemented Martinez's understanding of what it means to be a person of color in theater.
"Luis Valdez is what made me discover I was a Chicana," she said. "That changed everything for me."
Martinez also found inspiration in other women in theater as she worked to carve her own career path.
"Women who are performing, who are professors … I [would] look at their résumé and CV and go, 'Wow, this is what you need the kind of background you need to be that kind of an actor, that kind of director, that kind of professor,'" she said.
Inspired by a USC Distinguished Professor
One of those women was USC's Distinguished Professor of Theatre in Dramatic Writing Velina Hasu Houston.
"She had the strength to challenge the institution, as a woman of color who is still so confident in her art and in who she is — a brilliant artist, one of the great American playwrights. She's persevered," Martinez said.
Martinez entered a doctoral program at Stanford University in 1995, focusing her research on Chicano and Latin American popular-political theater. With her research, she dug into restoring the history of Latin American and Chicano theater, questioning what constitutes Latino acting.
I'm interested in changing American theater and the canon by filling the voids, recognizing what's been excluded.

Alma Martinez
From the history of the rich Chicano and Mexican theater festivals at the border in 1848 to the exclusion of Mexican artists from programs like the Federal Theatre Project in the 1930s, Martinez has been able to track Chicano theater bit by bit.
"I'm interested in changing American theater and the canon by filling the voids, recognizing what's been excluded," Martinez said. "Chicano history and presence is fundamental in American society, so there's much work to be done."
Her passion for theater and her exhaustive research drove her to her first teaching job, where she found that some more senior faculty did not always value their faculty of color. She was often labeled "too passionate" or "too emotional" for voicing her opinion and working toward equity within the institution, and it felt like nobody had her back.
USC Title IX trailblazer: 'I teach to the people in the fringes'
"Some referred to me as the angry Chicana, because I was so passionate. My priority in teaching is introducing a broader perspective of what American theater is — much more inclusive," she said. "I teach to the people in the fringes, because I was a person in the fringes. So I can understand innately, viscerally, what that's like."
Through experience, Martinez understands that the infrastructure of our systems must change in order to support women and people of color, and she works hard to move the needle herself. While shooting one of her first films, she experienced sexual harassment from a producer. Later, the #MeToo movement would help her understand the scope of industry power dynamics.
"I realized how vulnerable we are, especially women of color," she said. "So we're shaking the foundation, and we wouldn't be able to do that without Title IX."
She sees a future where Title IX infrastructure is fully supported by all institutions, where folks can experience not only equity but also protection.
"You strengthen the institution by strengthening the protections of the students, the staff, the faculty," she said.
Dreams of being a professor
Martinez has taken back her own power by educating the next generation of actors. She has dreamed of being a professor since she was young, of "getting students as excited about their artistic genius potential as I was made by school."
"I always wanted to be in the classroom. This has been a lifelong dream, because education for me has been the expansion of a world intellectually, experientially, that I never knew existed," she said. She continues to encourage her students of color to demand more from their education and question aspects of the classroom that uphold colonized learning.
Martinez persists in the industry because "that's the place where I feel most centered with myself and the universe," she said. "My imagination, my creative self, intellectual self, [as an] academic, independent scholar, independent artist — it's given me such a rich life, but I couldn't have done it without Title IX."