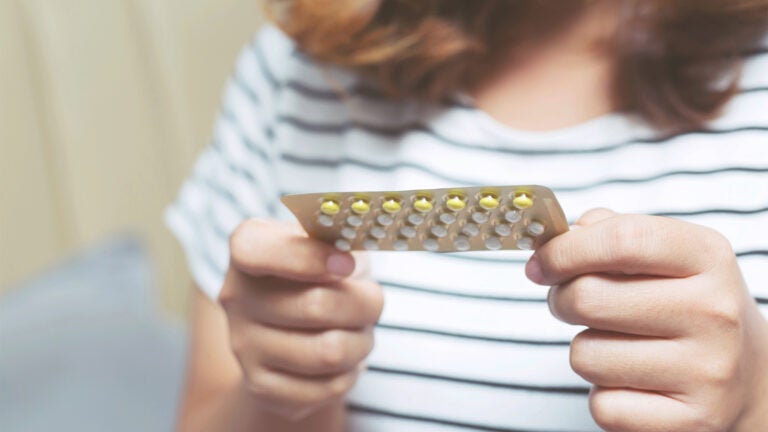 Supreme Court abortion ruling on Roe v. Wade: 5 things that could happen next
A USC expert on medicine access, drug utilization and pharmaceutical policy weighs in on what's at stake across the country.

This story originally published May 6, 2022. It has been updated to reflect the Supreme Court's June 24 decision.

The Supreme Court's leaked draft opinion that ultimately repealed Roe v. Wade had many people wondering what a post-Roe landscape might look like. Dima Qato, an associate professor at the USC School of Pharmacy and senior fellow at the USC Leonard D. Schaeffer Center for Health Policy & Economics, offered insights:
1. California is likely to become a hotspot for abortion care.
"As a 'sanctuary state,' California will likely become a hotspot of abortion care, particularly if the costs of travel and services are publicly funded and include out-of-state women and girls in need. Legal protections for abortion providers in California serving women in other states with abortion restrictions are necessary as are privacy protections for the women themselves."
2. Maternal health, particularly for low-income women of color, will be affected.
"The potential ruling will adversely and disproportionately affect Black and Latinx women and girls who account for more than half of abortions in the United States. Overturning Roe v. Wade will worsen disparities in maternal health, particularly in low-income mothers."
3. Further access to affordable contraception will be necessary.
"More needs to be done to increase access to affordable contraception, including emergency contraception ('Plan B') as well as oral contraceptive pills in communities that are most at-risk for unintended pregnancies and, in turn, potentially in need of abortion care. At the national level, this may include switching oral contraception from prescription-only status to over-the-counter status."
4. Availability of birth control in local pharmacies will need to be a priority.
"Expanding access to birth control — emergency and preventive contraception — at local pharmacies should also be prioritized. All pharmacies should be required to carry and dispense birth control to anyone that requests it with or without a prescription. Title X funding can be used to finance the costs for those seeking contraceptives at a pharmacy. More and more states, including California, permit pharmacists to prescribe birth control — and yet only 1 in 10 pharmacies provide this service, according to a study we conducted in Los Angeles."
5. The use and coverage of abortion pills will be limited or banned in more states.
"Medication abortions account for half of all abortions in the United States. In December 2021 the Food and Drug Administration finally lifted in-person restrictions on abortion pills (mifepristone), allowing them to be prescribed via telehealth and mailed to patients or dispensed at retail pharmacies. However, if Roe v. Wade is overturned, many more states will ban the use and coverage of abortion pills, undermining the impact of this recent policy change on abortion access."