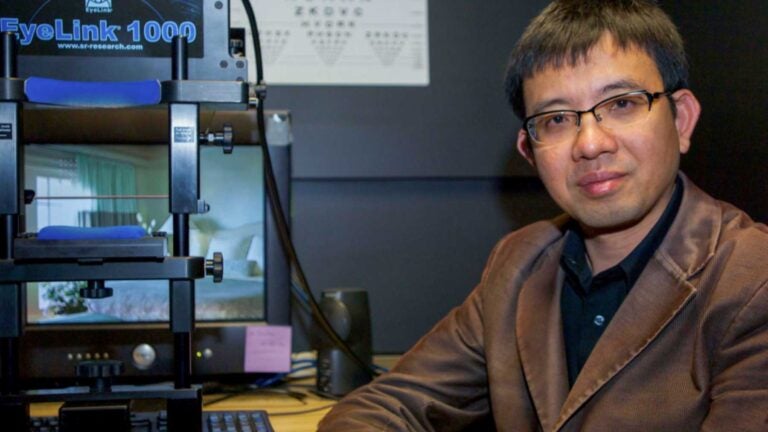 In memoriam: Bosco Tjan, 50
Renowned for pioneering research in visual cognition and perception, he was a devoted teacher and a beloved professor of psychology
Bosco Tjan, professor of psychology at the USC Dornsife College of Letters, Arts and Sciences, has died. He was 50.
Tjan died after being stabbed by an assailant on Dec. 2.
"Words cannot describe the tragedy of this senseless act of violence," said USC Dornsife Dean Amber Miller. "Our USC community mourns the loss of Professor Bosco Tjan, and our heartfelt sympathy goes out to his family and loved ones."
Tjan joined USC Dornsife in 2001, becoming co-director of the Dana and David Dornsife Cognitive Neuroimaging Center in 2011. He was a world-renowned expert on vision, particularly in how the brain recognizes shapes and scenes. He had recently received a $4 million grant with a team of researchers from the National Institutes of Health to study how blindness changes the brain. His ongoing research projects included image enhancement for people with impaired vision, indoor navigation aid for the blind and the visually impaired, and perception of visual speech.
"Bosco Tjan was a beloved member of our psychology faculty," said Jo Ann Farver, professor and chair of psychology. "He was a dedicated, kind and patient teacher and mentor of graduate and undergraduate students. We will all especially miss his sense of humor, keen wit and brilliant mind."
A major contribution
Irving Biederman, holder of the Harold Dornsife Chair in Neurosciences and professor of psychology and computer science, was a close friend and longtime colleague of Tjan's. In a eulogy he delivered at a Dec. 5 memorial held on the University Park Campus, Biederman described Tjan as "a major contributor to vision science."
"He tackled a wide range of problems and everything he published was a paragon of beautiful design and rigorous methodology."
Biederman said Tjan's signature trait was his willingness to lend his impressive intellectual, technical and scholarly faculties to other people's problems.
"People wanted to hear what Bosco would say about their work," Biederman said. "His comments and criticisms were always phrased gently." Moreover, Tjan's input was given without cost; he expected nothing in return, Biederman noted.
An early aptitude for science and technology
Born on Jan. 21, 1966, in Beijing, Tjan was the elder son of Indonesian-born parents, both of whom had studied chemistry. Tjan's mother, Thee-Niang Huang, was a chemical engineer and his father, Hing-Bing Tjan, was an academic before becoming the owner of the largest pigeon farm in Southern China. Tjan moved to Hong Kong — then a British colony — with his family in the early 1970s, where he rapidly learned to speak fluent Cantonese and English in addition to his native Mandarin.
As a child he was fascinated by machines and showed an early aptitude for science and technology. His widow, Carissa Pang, said that even at a young age, Tjan's gift was evident.
"When Bosco was very young, his mother took him to the factory where she worked," Pang said. "Although he was only 2 or 3 years old, he was able to understand the concept of 'input-output' and could tell her where to shut off the pipeline. His mom and many of her colleagues thought he was a genius when he was very young."
That instinctive understanding of machines continued throughout his childhood.
"Even when Bosco was little, he already knew a lot about anything mechanical and could explain something really technical in simplistic, easy-to-understand terms," said his brother, Kokie Tjan. "Plus, he was really good at using tools and he loved fixing stuff. So whenever my cousins had a problem or needed something fixed, they all asked my brother first. There was no internet at the time, so instead our go-to response was, 'Just ask Bosco.'"
A natural concern for others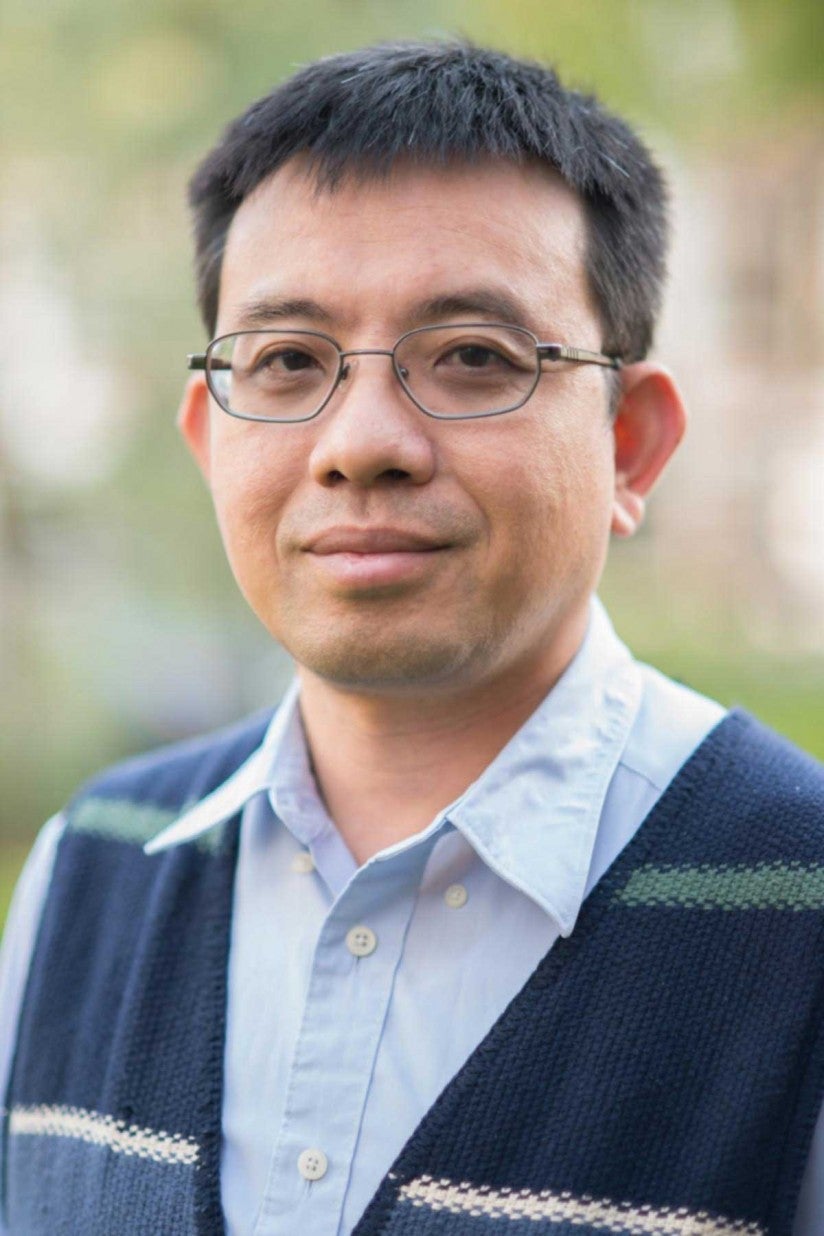 Tjan completed his high school education at Aberdeen Technical School in Hong Kong, a Catholic boarding school where he developed the devout Christian faith that became the bedrock of his life. Tjan excelled in the school's rigorous academic program and was at the top of his class.
At one time, Tjan had considered becoming a priest, Pang said. Although he pursued a career in science instead, Tjan continued to devote considerable time to studying Biblical verses and took a scholarly delight in trying to understand their historic meaning.
Tjan moved to the United States alone at age 18 to attend Texas Tech University in Lubbock, Texas, transferring later to the University of Kansas where he earned an undergraduate honors degree in computer science in 1987.
He then went to the University of Minnesota in 1989, working as a research assistant in the departments of psychology and computer science before earning his PhD in computer and information science in 1997.
At both institutions, he was very active in the Hong Kong Student Association, helping many students adjust to American life.
After obtaining his doctorate, Tjan spent a year in Tübingen, Germany, as a postdoctoral research fellow at the Max-Planck Institute for Biological Cybernetics. There his research focused on behavioral and computational studies of 3-D object recognition, symmetry perception, scene recognition, haptic perception and virtual environments.
Tjan returned to the United States in 1998 and worked as a research associate at the NEC Research Institute in Princeton, N.J., until 2000 before joining USC Dornsife the following year.
Committed to science — and helping others
Alumnus Christopher Purington '11 managed Tjan's laboratory. He said what always struck him most about Tjan was how he put 100 percent into everything he did.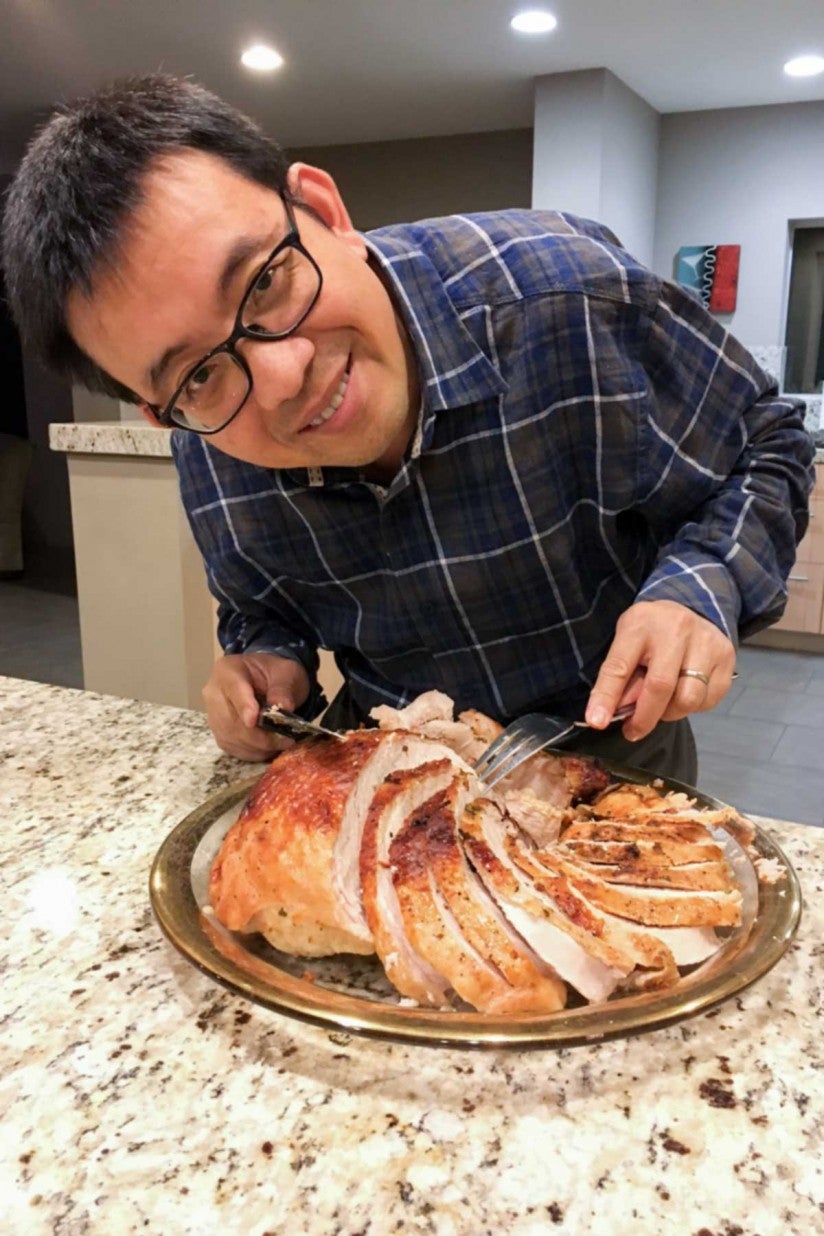 "Bosco thought a lot about the problems of people with vision loss and spent his entire career investigating ways to solve those problems," said Purington, who earned a bachelor's degree in psychology at USC Dornsife. "He understood just how big of a difference even little improvements in vision made on someone's daily life and wanted to do everything in his power to make those improvements possible.
"He was not someone who strove for personal glory or chased great recognition in life, he was someone who strove for the ideals of science and for incremental progress to make peoples' lives better."
A news junkie and NPR-fan who cared deeply about politics, Tjan was a keen astronomer and skier as well. A devoted father, he was excited about his 9-year-old son Daniel's progress on the slopes.
"Bosco was very proud to be able to ski with him," Pang said.
Tjan was also a foodie who loved to take his family out to try different restaurants and an accomplished cook who greatly enjoyed inviting people, even students he didn't know well, home to partake of the feasts he created.
"He wanted them to celebrate together and not be by themselves. Everybody was welcome," Pang said. "He had a good heart."
Mourning for Tjan extends around the world
Biederman said that it comes as no surprise to him that since Tjan's death was announced, he had been swamped with emails and texts from all over the world.
"I am, like so many of those who knew and loved him, in deep shock and mourning over this devastating tragedy. The quality of our daily lives at USC will surely be diminished by Bosco's absence. But we need to remember and celebrate the joy that his life did bring to so many of us."
Tjan is survived by his wife, Carissa Pang; his son, Daniel Tjan; his brother, Kokie Tjan; and his mother, Thee-Niang Huang.
A GoFundMe campaign has been established online by the USC Dornsife Department of Psychology for those who wish to pay tribute to Tjan by making a donation to help support his wife and son.