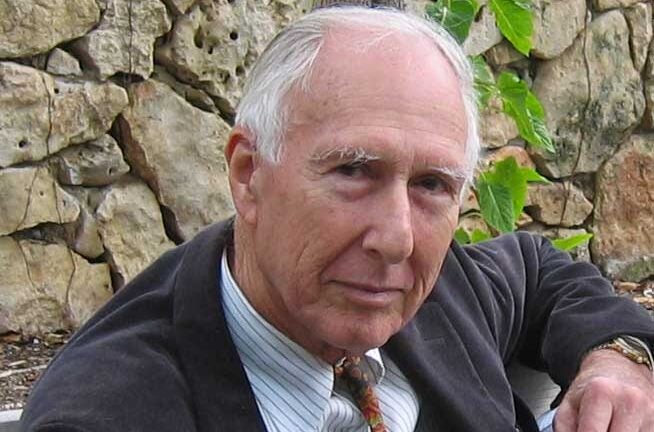 In memoriam: Spanish literature scholar Paul Ilie, 84
The professor emeritus appreciated intellectual engagement and emphasized the importance of students finding their own critical voice
Paul Ilie, a literary scholar and critic in the fields of comparative literature and the history of ideas in Europe, died on July 18 in Los Angeles. He was 84.
His broad academic interests included French-Spanish 18th-century intellectual relations, Hispanism, Nietzsche in Spain, the philosopher Unamuno's existentialism, surrealism, futurism, the literary grotesque, his original concept of "inner exile" and the painter Goya.
A distinguished alumnus citation from his alma mater, Brown University, described the professor emeritus of Spanish and Portuguese and comparative literature as "one of the most significant authorities on modern Spanish literature." His research was highly innovative, frequently branching off into new, unexplored territories.
"Through his distinguished career at the University of Michigan and then with us, Paul cared passionately for both undergraduate and graduate education," said Roberto Ignacio Díaz, associate professor of Spanish and comparative literature at the USC Dornsife College of Letters, Arts and Sciences. "A truly eminent scholar of Spanish and European literary and cultural history, we are proud of Paul's legacy to USC and our various fields."
Independent thinking
Silvia Bermúdez, a professor of Spanish and Portuguese at the University of California, Santa Barbara, is one of Ilie's former doctoral students. She said that he was, for many scholars, an important mentor who rejected the recycling of trendy criticism and favored independent thought.
"Paul Ilie taught me, and the core group of friends with whom I had the pleasure of taking his graduate seminars, that above all, one needs to find one's own distinct critical voice," she said.
Another former doctoral student, Jesús Torrecilla, teaches Spanish literature at UCLA and has maintained contact with the Ilies over the years. He characterized Paul as not only his professor but his friend.
It is hard for me to convey the deep sense of gratitude I have for Paul Ilie as a mentor and as a role model.

Jesús Torrecilla
"It is hard for me to convey the deep sense of gratitude I have for Paul Ilie as a mentor and as a role model," Torrecilla said. "His exacting standards challenged my ideas and forced me to push the limits of my arguments. Most significantly, I learned from his example that intellectual honesty is more important than professional success, even if that implies disrupting one's comfort zone. I could not be the scholar and the person I am today without the influence of Paul. Because of this, I feel that even if he is sadly not around us anymore, he will continue to be with us always."
Ilie was a true intellectual, always ready to explore ideas in more depth. His wife, Marie-Laure Ilie, said that although he was serious, he always engaged with whomever he was speaking with, asking them questions and drawing them out. He made them feel he was genuinely interested in them, she said, which he was.
Bermúdez spoke about Ilie's tireless devotion to his intellectual pursuits.
"I will forever remember Paul coming out from [USC's] Taper Hall on his way to Doheny Library on one of those glorious fall afternoons, as I was waving at him from the outside stairs at Von KleinSmid Center during a coffee break, thinking, 'Geniuses are indefatigable and do not take coffee breaks!'"
A prolific writer
Ilie was born on Oct. 11, 1932, in Brooklyn, N.Y. He was the third and youngest child of Abraham and Dora (Smilovitz) Ilie, poor Jewish immigrants from Romania. After earning a bachelor's degree in 1954, he obtained both his master's and doctoral degrees in romance languages and literatures from Brown University in 1956 and 1959, respectively.
Thereafter, Ilie taught for many years at the University of Michigan. While there, he met his future wife, a native of Paris who was teaching French at the university on a Fulbright exchange fellowship. They married in 1969.
Ilie served as a guest professor at the Hebrew University of Jerusalem from 1969–70 and at UCLA in 1980. He joined USC Dornsife in 1982 and taught for 15 years before retiring as a professor emeritus in 1997.
In addition to writing more than 100 academic articles and literary criticism on widely varied subject matter, Ilie is the author of eight books including The Grotesque Aesthetic in Spanish Literature, from the Golden Age to Modernism (2009); The Age of Minerva, Volume I: Counter-Rational Reason in Eighteenth-Century Thought — Goya and the Paradigm of Unreason in Europe, and Volume II: Cognitive Discontinuities in the Eighteenth Century: From Body to Mind in Biology and Art (1995); Literature and Inner Exile: Spain in 1939-75 (1981); and The Surrealist Mode in Spanish Literature (1968).
Ilie received a Guggenheim fellowship in 1965 to expand his studies in the field of Spanish and Portuguese literature. He also received fellowships from the National Endowment for the Humanities, the American Council of Learned Societies, the Del Amo Foundation and the Horace Rackham Foundation. His summer grants and sabbatical years focused on research in Spanish and French libraries.
He also enjoyed writing short stories and at the time of his death had written a near-complete novel about the 17th-century Spanish King Felipe V.
A joint statement between Bermúdez and Ilie's friend and mentee Roberta Johnson praised his mentorship and love for intellectual engagement.
"Paul had an elegant mind and a generous spirit. He tirelessly promoted and encouraged his students and mentees, although it was not always easy to live up to his high expectations. He was ever eager for intellectual engagement. We will miss knowing that his fertile mind is devouring the latest trends in literary criticism and formulating his acerbic critiques of them or fashioning them to his own inimitable approach to Spanish literature and art."
Ilie is survived by his wife of 48 years, Marie-Laure; his nephew, Andrew Ilie; and several cousins in Los Angeles from the Weintraub family: Eleanor, Daniel, Elizabeth, Irving, Lynn, and their spouses and children.