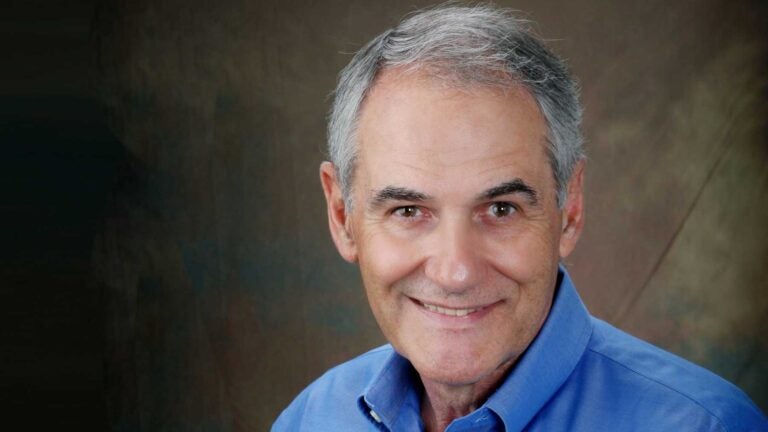 In memoriam: Thomas J. O'Malia, 72
The entrepreneur was a USC Marshall faculty member for 31 years and twice led what is now the Lloyd Greif Center for Entrepreneurial Studies
The man whose efforts made USC synonymous with entrepreneurship, Thomas J. O'Malia, died Nov. 17 after a long illness.
O'Malia, 72, served on the faculty at the USC Marshall School of Business for 31 years, and was twice the director of what is now the Lloyd Greif Center for Entrepreneurial Studies.
"Tom O'Malia was the heart and soul of the entrepreneurship program at USC Marshall," said James G. Ellis, dean of USC Marshall. "He positively influenced countless young entrepreneurs."
O'Malia was an early champion of the idea that starting a company was something that could be taught, and a true believer in the power of a good idea. Those who sat in his classroom include names like Marc Benioff of Salesforce, Aaron Levie of Box, Brandon Beck of RiotGames and Chris DeWolfe of Myspace and Jam City.
"Tom was a successful entrepreneur, visionary leader, gifted teacher, inspirational mentor and a man of principle and character," said Lloyd Greif MBA '79. "He was loved, admired and respected by students, alumni and faculty alike. He was a dear, dear friend and I will miss him terribly. We take collective comfort that his spirit and legacy lives on in the entrepreneurial studies center that he played a larger than life role in building."
The startup
The School of Business Administration at USC established the Entrepreneur Program in 1971, the first such dedicated program of its kind, with classes offered to graduate students, and a team comprised of academic researchers and business entrepreneurs. O'Malia was one of the latter, having started and sold several companies by the time he joined the faculty in 1981 as a professor of clinical entrepreneurship. He quickly proved himself a gifted mentor and advocate, initiating the expansion of the Entrepreneur Program to undergraduate students, co-directing the undergraduate team that won the University of Virginia Entrepreneurial Case Study Competition, creating the first USC-sponsored public seminars on entrepreneurship and developing a mentor program to reach into the business community, an effort that would become the Entrepreneur Program's board of advisers.
"Entrepreneurship was so new, you had to learn it from the streets, so to speak," said Professor Emeritus Bill Crookston, who taught with O'Malia in the 1980s. "Tom had great business contacts in L.A., and he saw the need to have real people dealing with real problems to mentor students. His circle of friends agreed to be available although they were very busy business people."
O'Malia was director of the program twice, from 1995-2002 and from 2005-2009. It wasn't long into his first term that he secured a naming gift from former student Lloyd Greif, who 18 years earlier had graduated from the program and gone on to a successful career as an investment banker and entrepreneur. O'Malia felt strongly that a graduate of the program should name the center, being the best way to signal the program's success to the outside world. O'Malia and Greif went on to become close friends.
His reputation as a forward-thinker didn't go unnoticed. In 2005, O'Malia was tapped to serve in the Provost's Office as director of the Center for Learning at USC, where he was charged with defining USC in "cyberspace" in the year 2020. Under his direction, his team created three award-winning courses. He returned to the Greif Center at the end of his appointment.
In 2008, O'Malia published a seminal book, The Entrepreneurial Journey, which has been widely credited with shaping the field.
"I literally still have that book on my desk," said Torin Pavia MBA '00, founder and CEO of Arbitech, an independent distributor of data center computer equipment based in Irvine.
Lots of class
For all of his success in program-building, what made O'Malia happiest was teaching and mentoring students.
"He delighted in being in the classroom," said Gene Miller, a professor of clinical entrepreneurship at USC Marshall and Greif Center director from 2003-2006 and from 2008-2013. "You'd watch him lead a discussion or lecture and capture the whole classroom. He was like the Pied Piper. He made a real connection with his students."
"Tom O'Malia was the ultimate coach, mentor and professor of entrepreneurship," said Patrick Henry, assistant professor of clinical entrepreneurship. "He shared his wit and wisdom in a way that made you believe you could do it!"
Pavia launched his company while still in O'Malia's Feasibility class, he said. "His critical direction in 1999, while I was his MBA student, and ongoing advice over the years, enabled Arbitech to achieve much of the success it has been afforded."
It wasn't just his students who benefitted from his enthusiasm and encouragement. Jackie Yu, the longtime manager of the Greif Center, called O'Malia a truly inspirational man who worked long hours in support of whomever he could help.
She was a single mother with two small sons when she began at the Center in 1999. "Tom encouraged me to pursue a passion outside of work," she said. When her church offered her the opportunity to travel to Russia on a humanitarian mission, he insisted. "He said, 'I know the work will get done. I know you can do it.'" Today Yu takes groups of college students on church-based missions every year: "I would never have taken that chance without Tom's encouragement.
"Whenever he met you he'd say 'Make it a great day!' – everybody loved him."
The entrepreneur's entrepreneur
O'Malia earned his BS in accounting at Kings College in Wilkes-Barre, Pa., in 1965, and his MBA in marketing and finance at the University of Scranton, Pa., in 1967. He began his career as a banker, and wrote a book teaching bankers how to read financial statements that became a bestseller in the industry. One of his early entrepreneurial successes came when he started a software company called ShopTrac Data Collection Systems, which used early barcode technology to track labor expense on the manufacturing floor. He later sold it, with Greif's assistance, to workforce management company Kronos.
At the ribbon-cutting ceremony in October for the new Lloyd Greif Center for Entrepreneurship facility in Jill and Frank Fertitta Hall, Greif officially named the fifth floor O'Malia Commons, after his friend and mentor. Everyone agreed it was a fitting tribute.
"Tom was a trailblazer in building a multifaceted program to educate the next generation of entrepreneurs," said Helena Yli-Renko, director of the Greif Center, holder of the Orfalea Director's Chair in Entrepreneurship and Associate professor of clinical entrepreneurship. "He developed cutting-edge pedagogical tools and promoted entrepreneurship as a research field. At the heart of his mission, though, was supporting student and alumni ventures–he always said that 'we measure our success one startup at a time.' That attitude remains a cornerstone of our program today."
Today, the Greif Center is highly ranked and the linchpin of the massive entrepreneurial eco-system at USC. Its faculty taught 85 course sections in the 2014-15 academic year, with more than 2,700 students taking at least one entrepreneurship class last year. The faculty has grown to 13 full-time and 22 part-time professors. It was ranked No. 3 in the country in 2016 by U.S News & World Report.
O'Malia is survived by his wife, Carole; their three daughters, Erin, Molly and Megan; and four grandchildren.
Memorial services will be held at 2 p.m. Dec. 1 at St. Mel's Catholic Church in Woodland Hills. If planning to attend, please RSVP .
The family requests donations in lieu of flowers to Alzheimer's Greater Los Angeles.