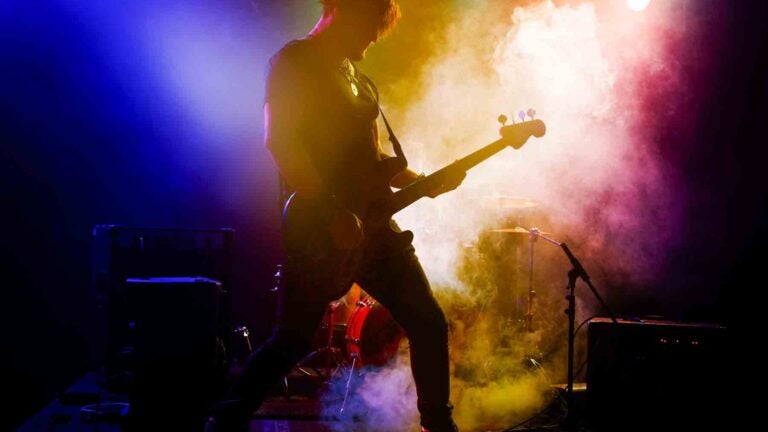 In music industry, female songwriters and producers are outnumbered by men
New USC Annenberg report shows that 2017 was a six-year low for female artists in popular music
Women are not equally represented in the ranks of popular artists or as Grammy nominees in certain categories, according to a new report days before Sunday's Grammy Awards.
The report — "Inclusion in the Recording Studio?" — is the first from Professor Stacy L. Smith and the USC Annenberg Inclusion Initiative to examine the music industry. It looks at gender and race/ethnicity of artists and content creators across 600 popular songs on the Billboard Hot 100 year-end charts from 2012 to 2017. The study also evaluates gender and race/ethnicity for six years of Grammy nominations for Record of the Year, Album of the Year, Song of the Year, Producer of the Year and Best New Artist.
Of all performers across the 600 most popular songs from 2012 to 2017, 22.4 percent were female. And 2017 was a six-year low, with females comprising 16.8 percent of popular artists on the top charts. Across all years, women are more likely to receive credit as solo artists and rarely appear in duos or bands.
The voices of women are missing from popular music.

Stacy Smith
"The voices of women are missing from popular music," said Smith, a professor at the USC Annenberg School for Communication and Journalism. "This is another example of what we see across the ecosystem of entertainment: Women are pushed to the margins or excluded from the creative process."
Sour notes
Female songwriters and producers are even more outnumbered: 12.3 percent of songwriters of the 600 most popular songs of the last six years were women, while 2 percent of producers across 300 songs were female. For producers, this translates into a gender ratio of 49 males to every female.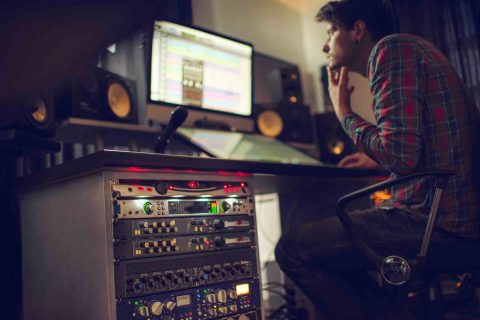 "Women are rarely credited as the creative force behind popular music," Smith said. "The lack of female songwriters and producers means that the epidemic of invisibility we have catalogued for women in key creative roles in film and television extends to music. These agenda-setting songs are like so many other forms of entertainment — reflective of a largely male perspective."
The study also explores the percentage of artists from underrepresented racial/ethnic groups working as artists. Here, the music industry reaches proportional representation with the U.S. population, as 42 percent of artists were from underrepresented groups across six years and 600 popular songs. Among female songwriters, 40.2 percent were from underrepresented racial/ethnic groups.
Females were more likely to write or perform in the pop genre than their male counterparts — a finding that the authors point to as indicative of the relationship between female songwriters and female artists. The majority of songs with a female artist were penned by another woman. However, 65 percent of those songs were written by the artist herself — only 35.2 percent of female-performed songs were written by or with a non-performing female writer.
"Female and male artists both have opportunities to advocate for their female songwriting colleagues," Smith said. "Becoming more inclusive means that everyone takes steps and makes different choices to bring new voices and different perspectives to the table."
Disparity among top performers
While most songwriters were credited only once across the sample, there is a notable disparity between "top-performing" males and females. The investigation catalogues the individual writers working on popular music, finding that the top nine male writers penned between 13 and 36 songs, while the top nine females crafted between six and 15. The nine male writers with the largest number of credits are responsible for roughly 20 percent of the 600 popular songs sampled.
"After a year in which women forcibly took hold of some of our most crucial cultural conversations, music is yet another arena where a handful of men are driving popular discourse," Smith said.
The report also examines six years of Grammy nominations in five categories. Less than 10 percent of all nominees were female. No woman has been nominated for Producer of the Year since 2013. Women were most likely to be nominated for Song of the Year or Best New Artist. Fewer than 10 percent of nominees for Record or Album of the Year were female. Roughly a third (31 percent) of the female nominees at the previous six Grammy ceremonies were women from underrepresented racial/ethnic groups.
"Our goal is to work with industry members and companies to continue to explore this topic, leveraging the theoretical and empirical knowledge of the Annenberg Inclusion Initiative to address exclusion and create large-scale systemic change," said Leah Fischman, Annenberg Inclusion Initiative board chair.