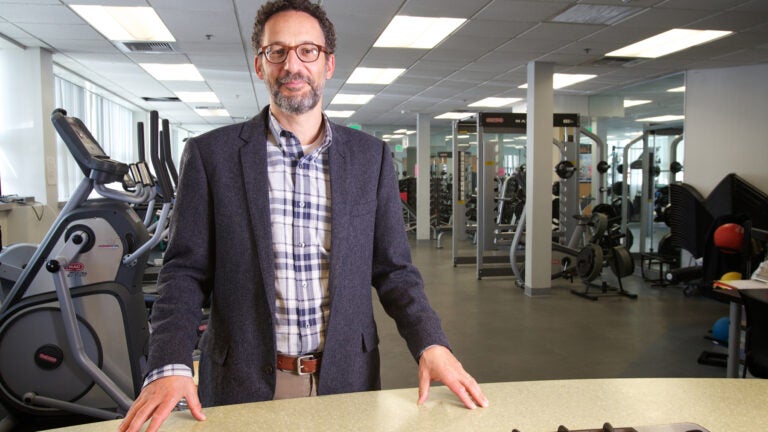 USC researcher receives $6 million for sugar-related obesity studies
Michael Goran will look into reducing sugar intake among Hispanic children and postpartum women
Keck School of Medicine of USC projects that could prevent obesity and treat obesity-related fatty liver disease in Hispanic populations have been awarded two grants from the National Institutes of Health.
Michael Goran, professor of preventive medicine, co-director of the Diabetes and Obesity Research Institute and director of the Childhood Obesity Research Center at the Keck School of Medicine, was the recipient of both grants and will be leading the research efforts.
One project, which was awarded a $3.3 million, five-year grant, will launch a randomized two-year intervention trial to examine the impact of reducing sugary beverage consumption on obesity reduction in postpartum Hispanic women. In addition, this trial will examine whether delaying the introduction of sugary beverages to infants will prevent the onset of obesity development through age 2. This trial is based on prior work by the Goran lab that showed that early introduction of sugary beverages to Hispanic infants was associated with much higher prevalence of obesity in the first few years of life.
"If this trial works and we can reduce obesity in women postpartum, while also preventing early onset of obesity in the offspring, then this would support the case for public health approaches to promote healthy beverage choices during the critical stages of postpartum and infancy," Goran said.
Aggressive treatment
The second project, supported by a $3.1 million grant, aims to decrease liver fat in obese Hispanic children by reducing participants' sugar intake. Nonalcoholic fatty liver disease (NAFLD) is rapidly increasing in the population and the Hispanic population is particularly vulnerable to this health problem.
NAFLD can lead to liver failure, requiring a liver transplant and is therefore becoming a critical health issue in Hispanics, and liver disease is now one of the leading causes of death in the Hispanic population in Los Angeles County. Hispanics are especially at-risk for fatty liver disease due to a genetic factor (PNPLA3) that causes the liver to store fat.
Half of all Hispanics carry this gene. Previous work from the Goran lab showed that this genetic effect was manifested early in life and worsened by high sugar diets. While there is no "cure" for the disease, the condition is reversible with diet and lifestyle changes.
This new trial will recruit children and teenagers with NAFLD and enroll them in an aggressive, 12-week treatment program that will aim to cut dietary sugars toward the health goal of 10 percent of daily calories. The study will examine if the reduction in liver fat in response to the low sugar diet will be more effective in the participants who have the PNPLA3 gene. If Goran's hypothesis proves true, the study results could reshape dietary recommendations for people who have fatty liver disease due to their genetic predisposition.
---
The research will be supported by NIH grants (1RO1 DK 109161-01A1 and 1RO1 MD 10358-01A1).