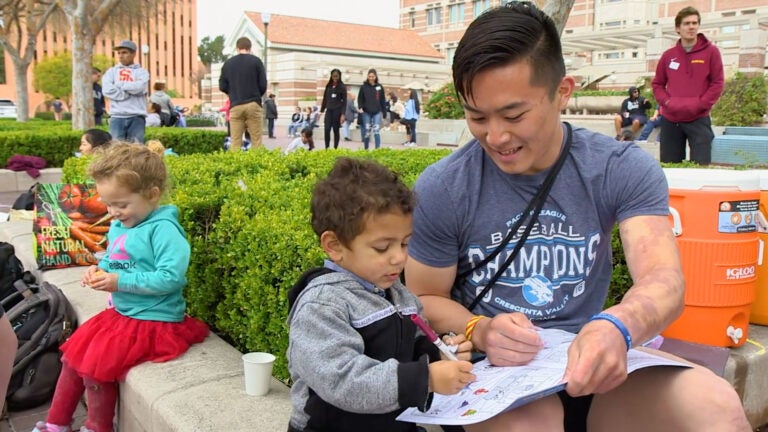 Through Kicks for Kids, Trojans give children with disabilities an afternoon of fun
The USC students also get something out of it: relationships with youngsters that grow as the year progresses. "I don't think they realize how much of a difference it makes for me, too," says one volunteer.
https://www.youtube.com/watch?v=7FW3JdcCTgA&feature=youtu.be
Come spend a Sunday afternoon with Kicks for Kids, a nonprofit created by USC students. The group invites local kids with mental or physical disabilities to hang out at the University Park Campus and interact with USC students. "Kicks for Kids has a really special place in my heart," says Trojan Nicolo Betoni. "For me, it's been probably one of the most rewarding experiences of my college career."