Kids get hands-on time with some of USC Viterbi's favorite robots
The annual Robotics Open House gives visiting schoolchildren a chance to see how the next generation of robots will change the world
The USC Viterbi School of Engineering says it's their most popular school field trip of the year, and with good reason: The visiting kids get to play with robots. And this year's edition of the annual Robotics Open House, part of USC Viterbi's Robotics Month, did not disappoint.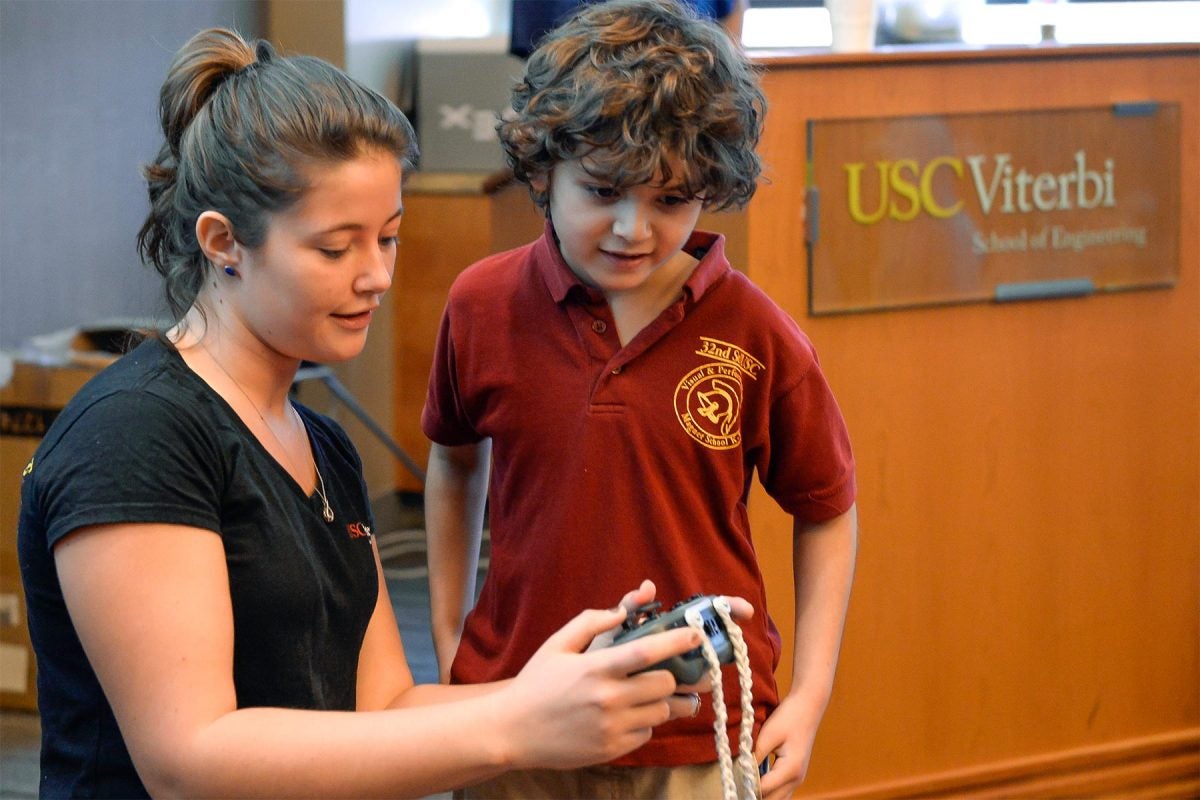 Schoolchildren who visited the open house Friday saw more than 50 robots in interactive demonstrations showing how the next generation of robots will aid society in health, education, environmental protection, communication and homeland security.
Displays included swarms of drones that communicate with one another autonomously, underwater robots that help protect the oceans and demonstrations on how robots learn to walk and how brain circuitry plays a role in robot programming. The kids and their teachers also had a chance to see the USC Viterbi short film, "When Dinosaurs Ruled the Earth," about autism, robots and dinosaurs.
The event was coordinated with National Robotics Week, which runs April 8-16.