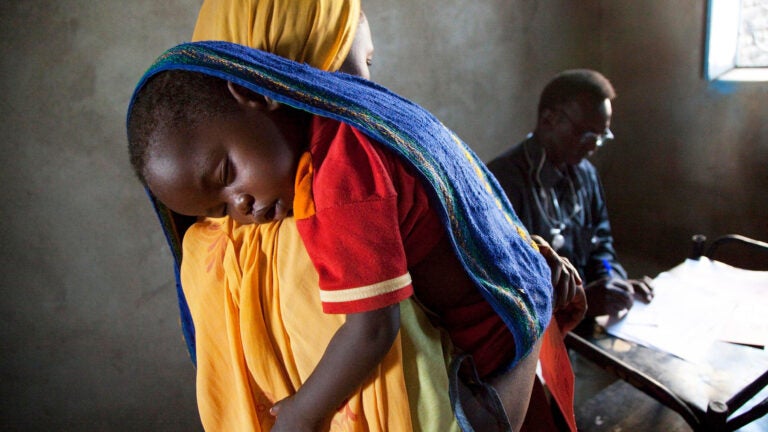 Leaders appointed to champion health, human rights
USC's Sofia Gruskin will be one of five technical advisers on upcoming work
For the first time, the world's governing bodies have tasked a group of experts to expand the health and human rights of women, children and adolescents everywhere.
The World Health Organization and the United Nations Office of the High Commissioner for Human Rights named the new working group members Sept. 22. USC's Sofia Gruskin, director of the Program on Global Health & Human Rights at the Institute for Global Health, joins as one of the five technical advisers who will guide forthcoming work.
Engaging two global development frameworks — the Sustainable Development Goals and the Global Strategy for Women's Children's and Adolescent's Health — the new working group aims to generate high-level political support and technical knowledge to embrace human rights-based implementation and accountability for the health of these populations.
"Together we aim to put first those who have previously come last. Health is not a luxury — it is a human right," said rights expert Hina Jilani, who co-chairs the group with Tarja Halonen, the former president of Finland, in a statement.
The working group became a reality after it was initially announced by Kate Gilmore, deputy high commissioner for human rights, at the World Health Assembly in Geneva last May.
"This working group marks a seismic shift and will generate high-level political commitment for the health and human rights of women, children and adolescents everywhere — even in the toughest of places," she said.
Answering the call
Bridging the technical — and mostly artificial — divide between public health delivery and human rights is vital to answering the Sustainable Development Goals' call to leave no one behind, to address discrimination and inequality, and to ensure healthy lives for all.
The group will meet three times throughout the year and will present their findings and progress at the World Health Assembly and Human Rights Council in May.
"I'm honored to take part in this landmark initiative," said Gruskin, who holds a joint appointment at the Keck School of Medicine of USC and the USC Gould School of Law. "By convening the world's top human rights champions and public health leaders, we now have a real place at the global table; our research, our demands will be heard and addressed by the highest levels of government."