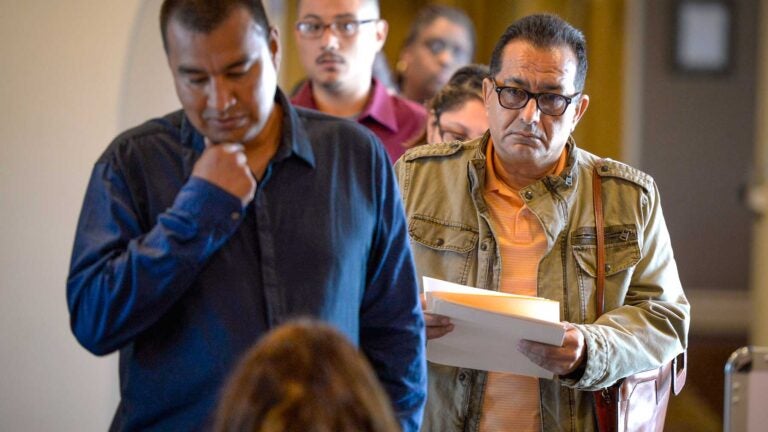 Local jobseekers get good news at latest hiring event for USC Village
The residential-retail project, on track to open in August, means plenty of jobs with the university as well as the new stores and restaurants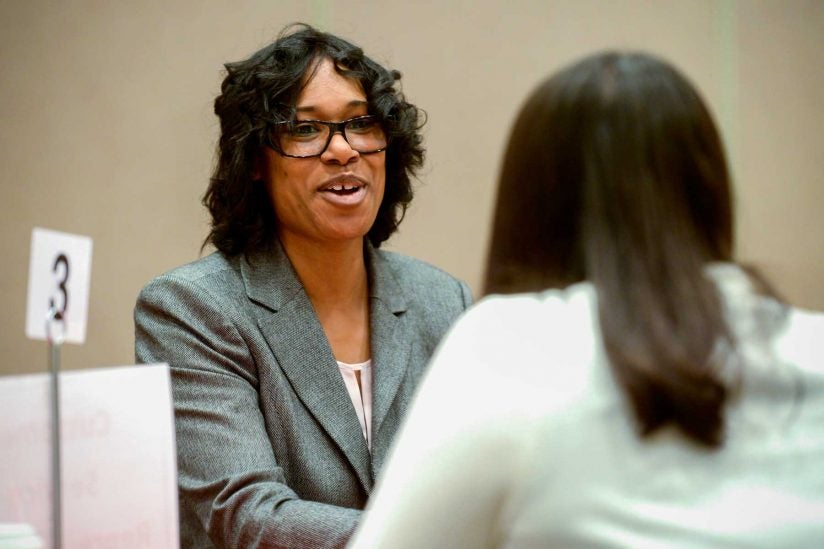 What a difference a month makes. When Alexander Vazquez dropped off his resume at the big USC Village job fair March 8, he thought there was a slim chance of actually getting a call back.
"I was out of town when my friend texted me about [the March event]. I drove into town immediately, and there was already a long line," said Vazquez, who previously worked at the Los Angeles Country Club. Vazquez decided to stand in line and hand in his resume.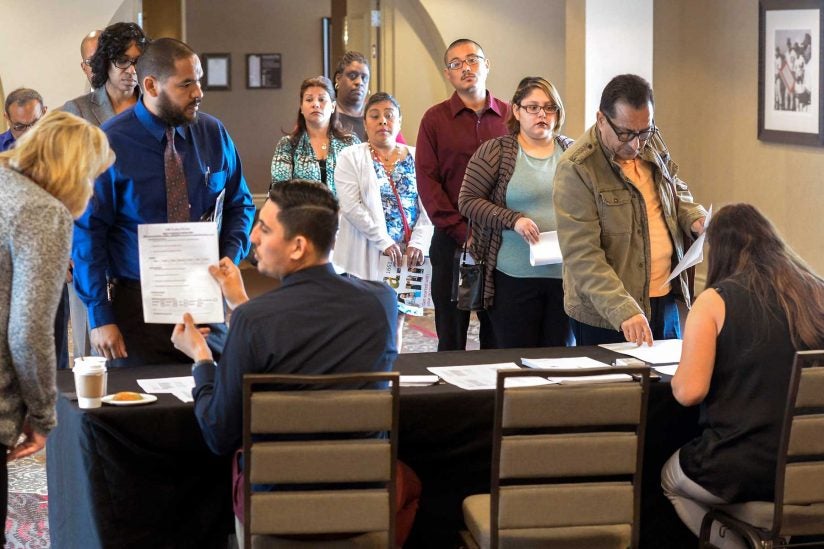 Good call. When Vazquez returned for Tuesday's follow-up event, he was offered a custodial position at USC Village, the residential and retail complex that opens in August. "I'm so happy right now," he said.
USC Village will house 2,700 students and contain 100,000 square feet of retail space, presenting new job opportunities both at USC and with individual retailers.
Tuesday's job fair, held in the ballroom at the Radisson at USC, was scheduled after the March event proved almost too successful. Then, more than 1,500 applicants turned out seeking positions in customer service, maintenance, building services management, custodial services and other permanent, USC Village-related positions. Not everyone got a chance to be interviewed, so the follow-up fair was planned by Auxiliary Services.
Cesar Moreno learned Tuesday he'll soon be tending the grounds at USC Village. Moreno, a student at Los Angeles Trade-Technical College, hopes to take advantage of the university's employee tuition program.
"I want to major in business and engineering," he said. "This offer is more than a job. It is my future."