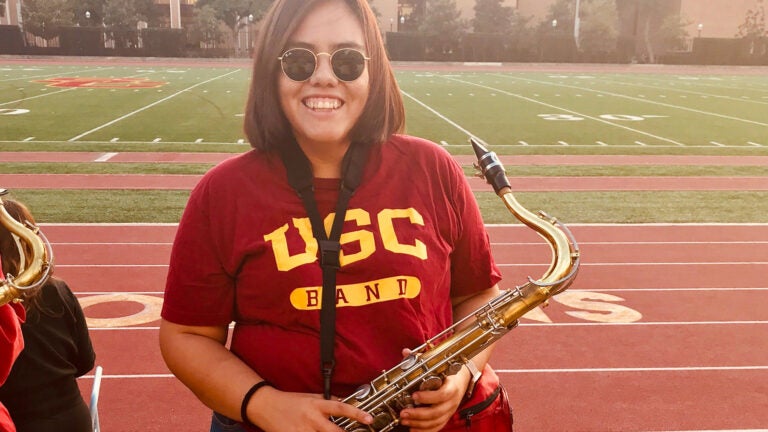 First-gen graduating senior made a home at USC thanks to her Latinx peers
Maria Del Pilar Morales initially struggled to find her place at USC, but she soon discovered her calling in global health and her community among the university's Latinx students and alumni.
Maria Del Pilar Morales recognized the importance of health and access to quality care earlier than most. She was only 12 when her father, who worked long hours to support his family and always put his own health on the backburner, contracted H1N1 — also known as the swine flu — and passed away.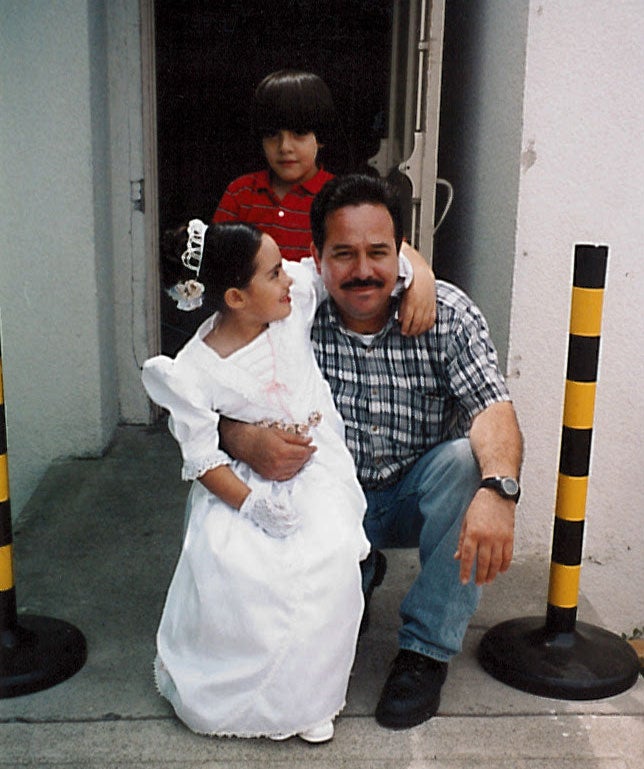 "That was the catalyst for me to think about health care because it was a preventable disease," said Morales, a graduating senior who is majoring in global health and minoring in human rights at the Keck School of Medicine of USC. "We don't think about our health until it's the only thing we can think about. You realize that, without health, you can't do anything else."
That's a fact that the global COVID-19 pandemic has forced all of society to realize in recent months. She was also affected by the disparities in health care she witnessed growing up in a predominately immigrant community bordering Santa Ana, about 40 miles southeast of Los Angeles.
"I saw my community didn't have access to affordable, quality health care," she said. "I saw they felt alienated, had language barriers, were treated differently or were fearful because of their immigration status. That's something I became very passionate about addressing."
First-generation student found a second family in the Trojan Marching Band
Morales is the first generation in her family to attend college, along with her older brother, a fellow Trojan. She says the communities she found and created at USC pushed her to keep going and helped her grow.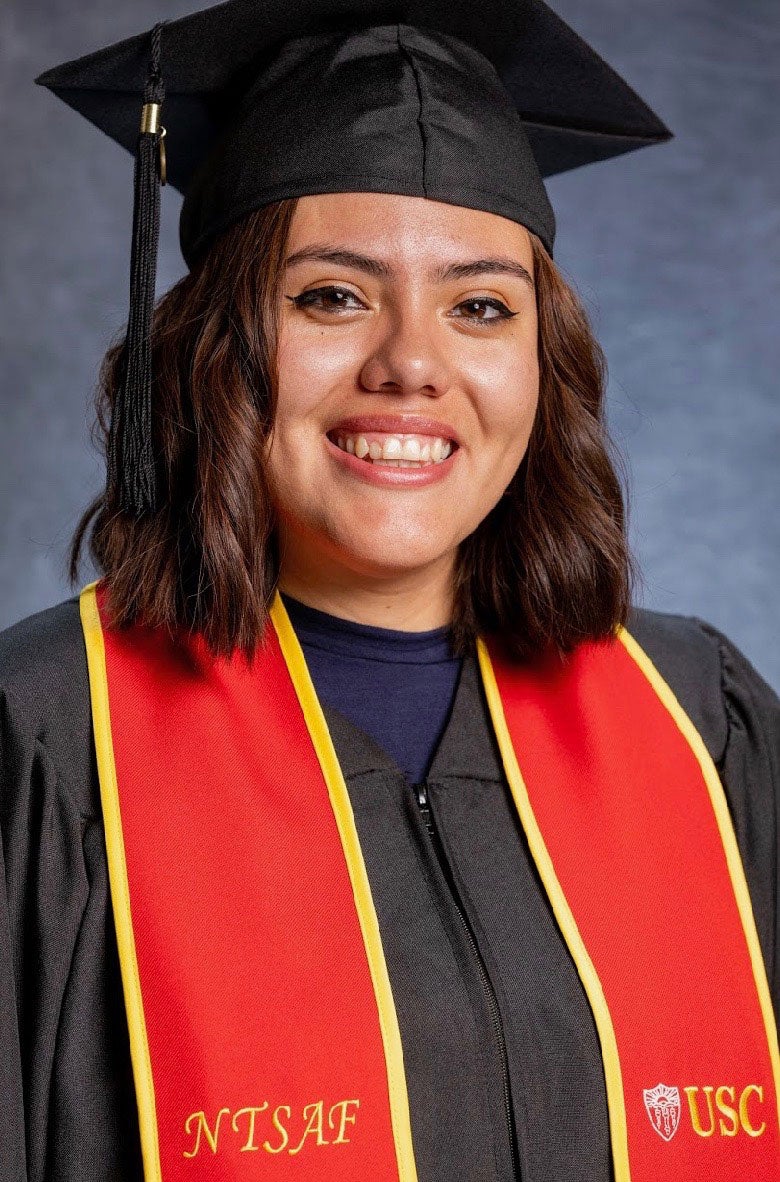 As a Norman Topping Scholar, she entered USC as a biology major with her sights set on medical school — and as a nervous wreck.
"I was so intimidated coming to USC, and my first experience was the Topping retreat," she recalled. "There, I found people I could relate to. Almost all of us were first-generation students from low socioeconomic status backgrounds. I remember feeling so inspired and supported."
She also found a family away from home in The Spirit of Troy, for which she played the tenor saxophone and made lifelong friends. Morales mused about how she and her brother initially found themselves in band.
"My mom came from Mexico and was watching the Rose Parade and saw all of the marching bands, so she told us that in order to go to college you had to be in the marching band. That's what we thought growing up," she said.
Things came full circle in 2017 when USC played the Rose Bowl and both Morales siblings were able to march in the parade as their mother proudly looked on. "It was such an incredible experience," she said, "something I'll never forget."
USC's Latinx communities provide much-needed support
Morales, who also benefitted from the support of the Latino Alumni Association and the Latinx Chicanx Center for Advocacy and Student Affairs during her time at USC, admits that her first semester was an eye-opener.
"I struggled my first semester. After having a 4.0 in high school, it was devastating," she said. "It wasn't until later that I realized that was normal for first-generation students because they don't have tutors or money to buy their textbooks."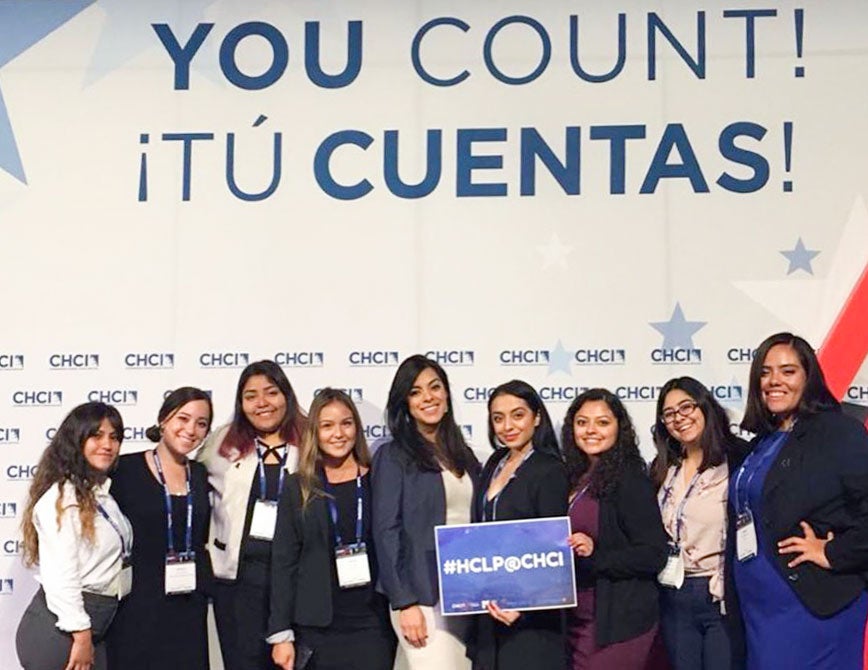 She found emotional support from her peer communities but discovered a need to address students like her — Latinx and first generation — as they move through competitive and high-stakes pre-medicine programs. "I wanted to create a community to support these students through professional development and mentorship and retention programs to keep Latinx students in the field," she said.
Morales created Latino Students in Medicine in 2017 and kicked off the new student organization by moderating a town hall to increase dialogue between her peers and pre-health advisement.
"We realized students didn't feel comfortable reaching out to the office because they got poor grades their first semester or they had imposter syndrome," she said. "We developed diversity initiatives to meet the needs of all students of color and a textbook bank for students to access books."
Global health major wants to advocate for human rights
Morales says she found her calling in global health and human rights after taking what turned out to be her favorite class at USC on the subject, which was taught by Laura Ferguson. "We talked about issues on a global scale, how to go upstream and keep people from getting sick in the first place," Morales said. "I realized I wanted to work in public health and advocacy and reform the system."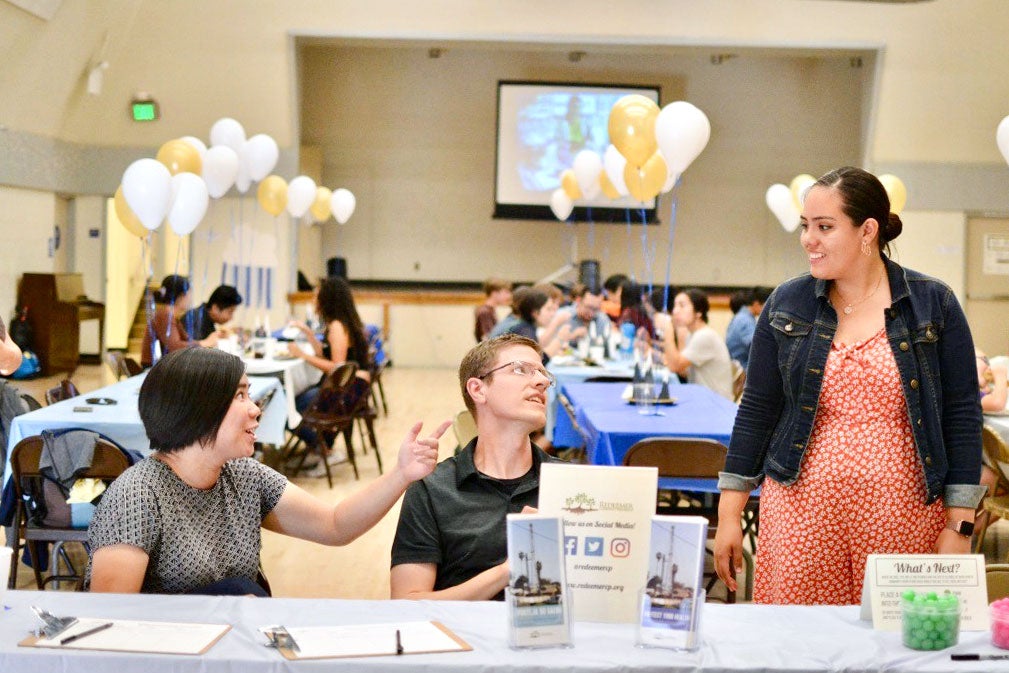 Next up will be applying to law school and eventually working as a human rights lawyer within a hospital setting or advocating for more equitable health policies in Sacramento or Washington, D.C. Wherever she lands, she's destined to inspire and uplift those around her.
"I am grateful to USC for the academic education, but I am most grateful for the people that it put in my path that helped me learn more about myself than I ever thought I would," Morales reflected. "My success at USC is in part due to four years of hard work, but it is mostly attributed to my family, friends and mentors — those who pushed me to think bigger, think smarter and who believed in me in the moments when I didn't believe in myself."
And she hopes that the communities, the systems of support she helped build and her example will help lift all first-generation Trojans who come after her: "I hope other first-generation students from my community can see that they, too, have boundless potential to follow their dreams and pursue an education."