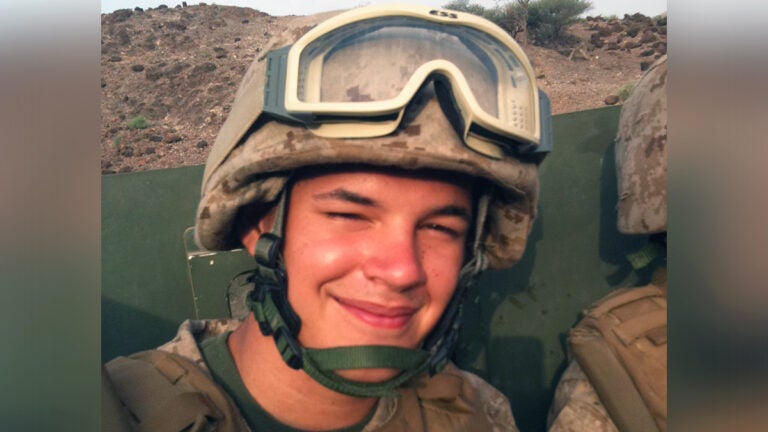 Marine Corps veteran and new USC graduate helps convert shipping containers into housing
COMMENCEMENT 2022: J.D. Barba spent five years as an active-duty Marine. His new mission: building modular housing in the Crenshaw District for homeless people.
The construction at Crenshaw and Hyde Park boulevards can be seen and heard from far away. It represents noisy progress toward relieving the city's housing crisis.
J.D. Barba, who is with the firm C.W. Driver, oversees construction at Hope on Hyde Park, a 60,000-square-foot project consisting of 96 studio and one-bedroom apartments. The energy-efficient, airy units are seamless. The only clue that this project employs an innovative construction technique can be found on exterior walls: cruciform plates and steel joints in the shape of a cross. These materials are parts of shipping containers — 184 of them — that will offer affordable transitional housing to people who have been homeless.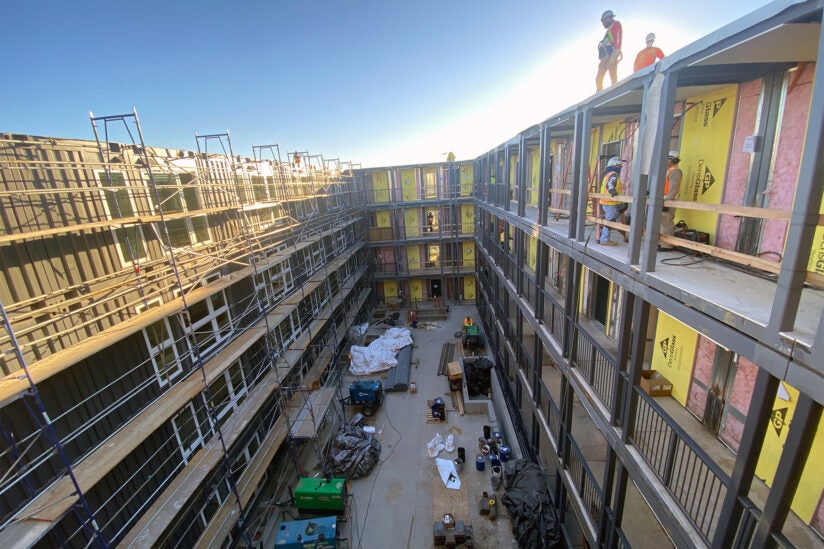 The modular process is about a third faster than traditional construction, and cuts costs by 10%, according to some estimates.
"L.A. struggles to keep up with its housing needs year after year, and I'm proud to be on the cutting edge of technology that makes transitional and affordable housing more efficient and sustainable for those who need it most," Barba said. "Projects like ours that require 50% of the labor force to come from local hires, so a portion of the funding goes back into the communities."
New USC graduate served on humanitarian missions
In the U.S. Marine Corps, Barba served on humanitarian missions that included relief efforts in Haiti. Upon returning to the United States, he completed a construction degree at California State University, Long Beach. Last year, he entered the one-year Master of Business for Veterans program at the USC Marshall School of Business.
Barba, who's planning his wedding along with commencement, doesn't intend to start his own construction firm or take an entrepreneurial leap. He sees the master's program as key to rising within the construction industry.
"It's all about trying to, you know, work my way up the ladder and make real changes," he said.