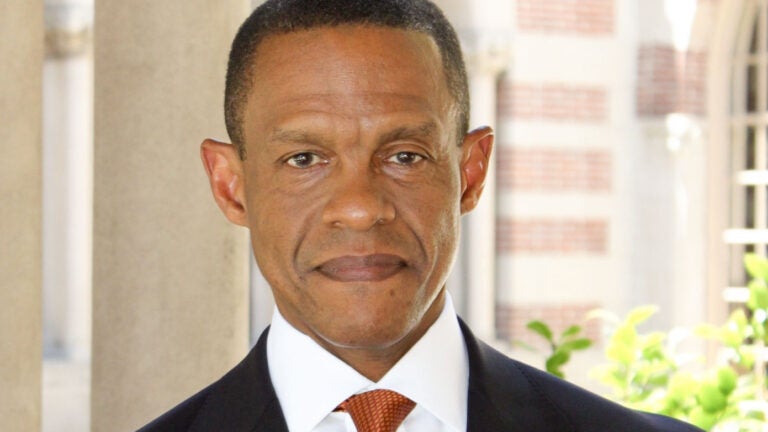 Mayor names USC's Erroll Southers to L.A. police commission
Southers, a university associate senior vice president, is a former FBI special agent with decades of experience in law enforcement.
Los Angeles Mayor Karen Bass on Tuesday named USC's Erroll Southers to the city's Board of Police Commissioners.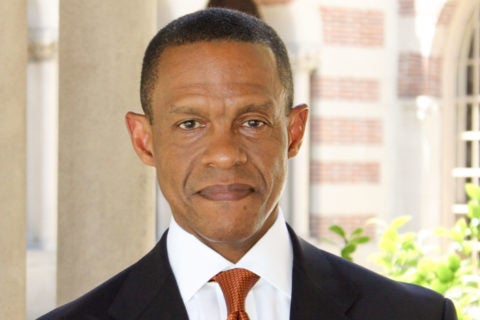 Southers, the university's associate senior vice president of safety and risk assurance, is a former FBI special agent who also served as assistant chief of homeland security and intelligence at the Los Angeles World Airports Police Department.
At USC, his areas of oversight include the university's Department of Public Safety, Environmental Health and Safety, and Fire Safety and Emergency Planning. He joined the university as a professor with the USC Price School of Public Policy, where he also served as director of the Safe Communities Institute and director of Homegrown Violent Extremism Studies. He is a member of California Gov. Gavin Newsom's Commission on the State of Hate.
"I want to take this opportunity to thank Mayor Bass for this prestigious appointment," Southers said. "The increasing concerns about public safety — and the calls for reform — require real knowledge-based solutions. There's a lot to do, and I am grateful for the opportunity to lend my firsthand interdisciplinary experience and expertise to this effort."
Bass on Tuesday also named attorney Rasha Gerges Shields to the police commission, and appointed Brian K. Williams as deputy mayor of public safety and Karren Lane as deputy mayor of community safety.
"The appointments I'm making today represent a major step toward transparency, accountability and a comprehensive approach to public safety that includes a police department that protects the community and leaves community members feeling safe no matter where they are living in Los Angeles," Bass said.