Meet a recent USC grad using AI for health
As an engineering student, Ali Marjaninejad programmed robots to become smarter and faster.
Ali Marjaninejad is putting a human face on artificial intelligence, using AI and robots for good.
As a biomedical engineering grad student at the USC Viterbi School of Engineering, he developed an algorithm to train bio-prosthetic devices, like artificial hands, for people with disabilities. The algorithm could even be used to teach robots used in search-and-rescue missions too risky for humans.
Get a glimpse into Marjaninejad's world, and how he worked with Professor Francisco Valero-Cuevas to use AI to advance health, below.
Click on image to view video: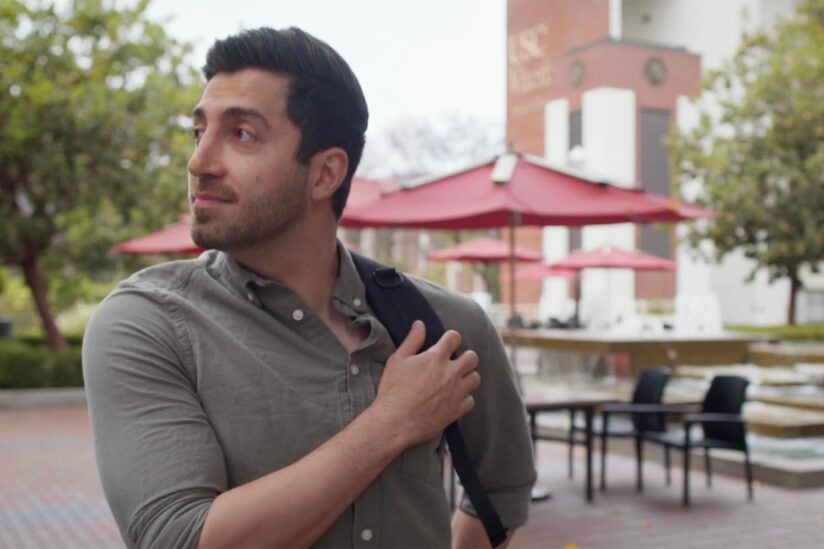 Marjaninejad was able to attend USC thanks to a graduate fellowship. Visit USC's scholarships site to see stories about other USC students who received financial support.